SHREVEPORT, La. -- Melody Beal and Daisha Benjamin didn't know each other a year ago. Now, they're each other's support system.
"It's funny because I don't like girls, normally," Beal said, laughing. "But we've been really close."
Both women say they've found it difficult to talk with their families about their daughters' disappearances.
"I've been distant from a lot -- my brothers and sisters, I'm distant. My dad and mom, I'm distant." Benjamin said.
"We don't have holidays anymore," Beal said. "We don't get together as a family because it doesn't work."
Crystal Beal was 28 the last time she was seen, Aug. 9, 2018.
Benjamin's daughter, Kylie Hartman, was 21. She vanished Sept. 10, 2018.
Both women from Shreveport have a criminal record. Their complicated pasts have marred the investigations into their disappearances, challenging investigators with unreliable witnesses and a sea of unfounded rumors.
Caddo Deputies tell 3 Investigates they've hit multiple "dead ends."
"All I want to know is what's happened to my daughter," Beal said.
Beal describes her daughter as an outgoing person, and the "life of the party." She does not shy away from talking about Crystal's past.
"She has some addiction issues. She got on meth, and she's not the same Crystal that she was a child. I lost her somewhere along the way," Beal said. "No, she's not a saint. And quite frankly when we do find her, she's going to do jail time. But I'd much rather know she's in jail than being abused or trafficked."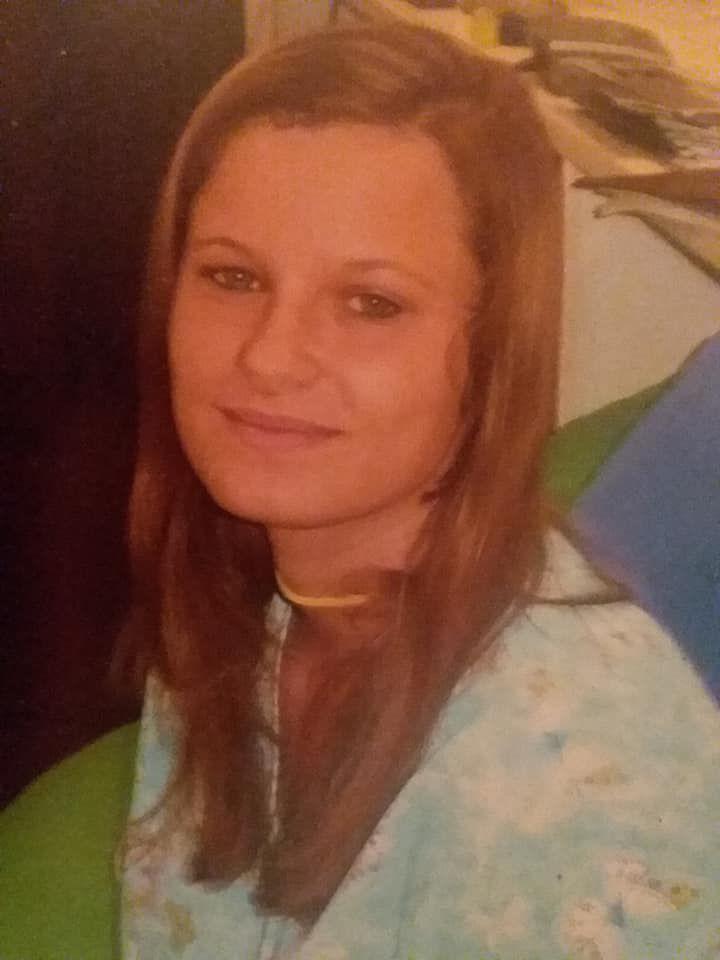 According to the Caddo Parish Sheriff's Office, which is investigating Crystal Beal's disappearance, she was arrested in Arkansas and transported as an inmate to the Caddo Correctional Center on Aug. 6. She was being held on charges of resisting an officer and illegal possession of stolen things. Capt. Bobby Herring said Beal's friend posted her bail that night.
Herring would not disclose the friend's name, out of concern that it would compromise the ongoing investigation.
"We followed several leads along with that bonding out. We know who she left with, and the next day we know where she went – generalized in Shreveport – somewhere in the Highland area," Herring said.
"From there, we can't find a single witness or a single person that has seen her since."
On Aug. 8, a post appeared from Beal's Facebook account.
"I just don't understand how all these people keep just poof and dieing [sic] in Shreveport (known and loved by plenty of all kinds of people). No they might not be straight A's guy with some of the easyy [sic] street chilldhood [sic] as u [sic] ... BUT I PROMISE THEY are some of the best guys I've even met. I'm so lost on how to feel ... u [sic] can never win in Caddo," the post read.
No other posts have been made from that account since.

Herring said investigators were able to follow clues south to St. Charles, where they put up flyers with Beal's photo. He said there's an entire room at the investigations division dedicated to finding her, and that deputies still question many suspects brought in on drug charges about the disappearance.
He added that of all the missing person cases being handled by the Caddo Parish Sheriff's Office, Beal's has the most dedicated resources.
"We just don't have any leads. We have exhausted everything that we could possibly do," Herring said.
Crystal has an active bench warrant for missing her court date for her two most recent charges.
"The warrants wouldn't be the issue," Herring said. "If we could reach out to Beal and everybody we spoke to, the warrant can be taken care of. We just want to make sure she's safe and accounted for – if she wants to be found."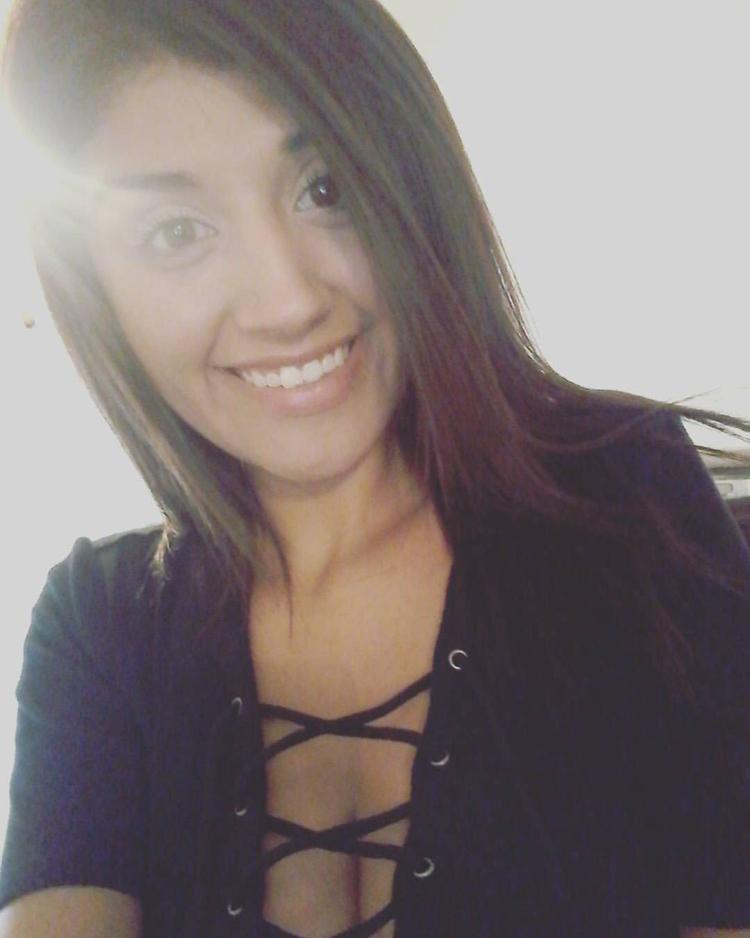 Shreveport police remain tight-lipped.
The Shreveport Police Department is handling Hartman's case.
"(There is) very limited information that we are able to put forth at this point because it's an open investigation," said Shreveport Police Chief Ben Raymond.
According to Benjamin, Hartman was last seen with her ex-boyfriend. They were leaving Break 'n' Run, a bar on Mansfield Road.
"I don't understand why one day she's here, and the next she's gone," Benjamin said.
Like Beal, Hartman has a criminal record. Both women have a history of running from the law and according to both of their mothers, dealt in prostitution.
"We're dealing with a very troubled lady, who's had a troubled past, and has a tendency to run from her problems and hide. We just don't know if she's left intentionally. We really just don't know," Herring said of Beal.
In both cases, investigators say details are sparse, and the criminal element has posed challenges.
"Rumors seem to be a problem in this case, and these rumors are repeated," Herring said.
Herring said investigators have debunked many of those rumors in Beal's case, including one claiming that the woman was being held for ransom.
"(We) went all in on that one," Herring said. "We tracked that down to be an internet hoax. And all they did was some foreigners overseas saw the social media post that she was missing, and tried to take advantage of it by scamming people."
Raymond would not elaborate on the rumors swirling around Hartman's case, but he said they've been an issue.
"It's the game you played when you were a kid and you all sit in a circle, and you whisper something in somebody's ear. And when it gets to the person next to you, what they say and what you said are two completely different things," Raymond said. "That can actually harm our investigations to a degree."
One rumor remains persistent: That Beal and Hartman's disappearances are connected.
"They were all friends with the same people," Benjamin said, though she and Melody Beal are still not fully convinced that their daughters' cases are connected.
Herring and Raymond each said their respective agencies have exchanged information on both cases.
"We have no evidence to support that Crystal Beal ever ran with Kylie," Herring said.
"I don't know about any connections," Raymond said.
Both mothers believe their daughters are dead.
Benjamin said Hartman would never go more than a few weeks without contacting her, and Melody Beal said it was unlike Crystal Beal to desert her son.
"Every week (my grandson) asks me, 'Is my momma dead?' I used to say, 'Momma's sick,' but Momma can only be sick so long," Beal said.  "If she's dead, it's fine. I can accept that. I can accept that. But I don't want to tell him that until we know."
Beal added that her daughter would have likely encountered law enforcement at some point within the past year. If that were to be the case, Crystal Beal is in a national database that would alert Caddo Parish investigators.
"Crystal doesn't run," Beal said.
Investigators say there is no evidence to indicate that either woman is dead.
"If we had conclusive evidence that Kylie was dead, it would not be a missing person. It would a homicide investigation," Raymond said.
He also said, "nothing is ruled out."
"It's difficult," Herring said. "You're in a different element of society and you're dealing with people that don't want to come forward to police, but we've found in our interviews that we've gotten quite a bit of information from these people. And it's simply that whatever Crystal decided to do, she didn't include anybody in her plans."
Caddo and Shreveport investigators have consulted with other nearby law enforcement agencies on the cases.
One of those agencies is investigating a homicide that could unlock answers in Hartman's disappearance.
DeSoto Parish sheriff's deputies were called out to a pasture in the Benson Community on Halloween, 2018.
There, they found a shovel, a crow bar and human bones in a shallow grave.
It took more than two months for DNA tests to confirm that those bones belonged to Zachary Hebert, a 37-year-old from Shreveport who had been missing since September.
Hebert knew Hartman.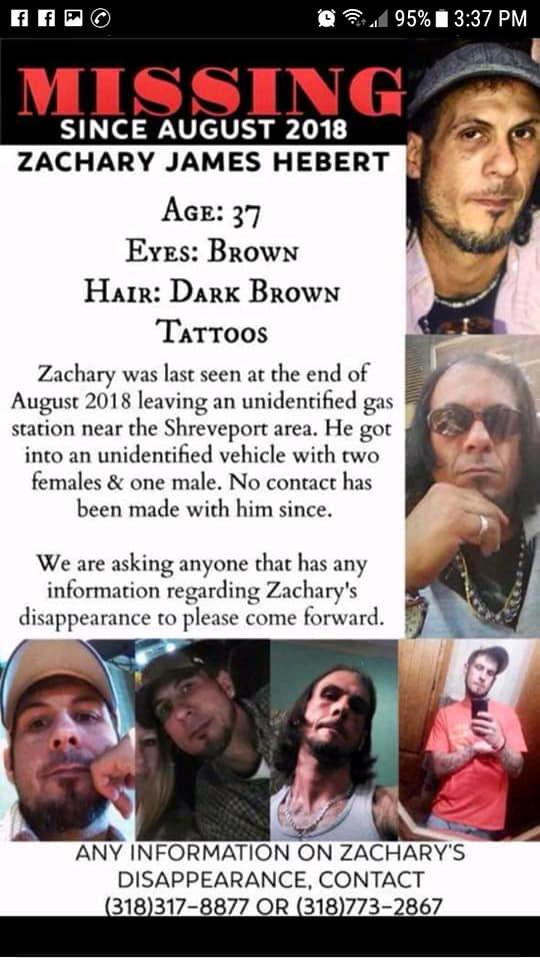 "There are some indications that there are some direct connections with Miss Hartman," said DeSoto Sheriff Jayson Richardson. "Particularly, that they went missing within a day of each other."
Richardson said Hartman and Hebert went to some of the same places together in the days leading up to their disappearances.
While there isn't much information available from Shreveport police in Hartman's case, Richardson is hopeful that is investigators will come upon a wealth of information as they work to solve Hebert's homicide.
"Lots of paper trails and lots of different suspects," Richardson said. "We have developed several leads, which have led us to be so proactive in serving these warrants and trying to find that information. So that's kind of where we're at at this moment."
Investigators are still working to determine a cause of death, which Richardson said will be difficult given the deteriorated condition of Hebert's remains.
While Raymond won't confirm any link between Hebert and Hartman, Richardson is willing to voice his optimism.
"I do believe that there's a direct connection between those two, so I do believe that information that would be garnered from any lead in one of those would definitely be relevant to the other case," Richardson said.
As the neighboring law enforcement agencies continue to work together, the two mothers continue to lean on each other and plead for reliable information amid a sea of rumors.
"People know. You can't tell me somebody falls off the face of the earth," Melody Beal said.
"Somebody knows something and they need to come forward. It's been so long and I just need some kind of closure, because it hurts so bad," Benjamin said.
Investigators have not named suspects in either case. Both cases are still active.
If you have information that can help locate Crystal Beal, call the Caddo Parish Sheriff's Office at (318) 675-2170.
If you have any information that can help locate Kylie Hartman, Call the Shreveport Police Department at (318) 673-7300.
If you have information that can lead to a suspect in Zachary Hebert's death, call the DeSoto Parish Sheriff's Office at (318) 872-3956.