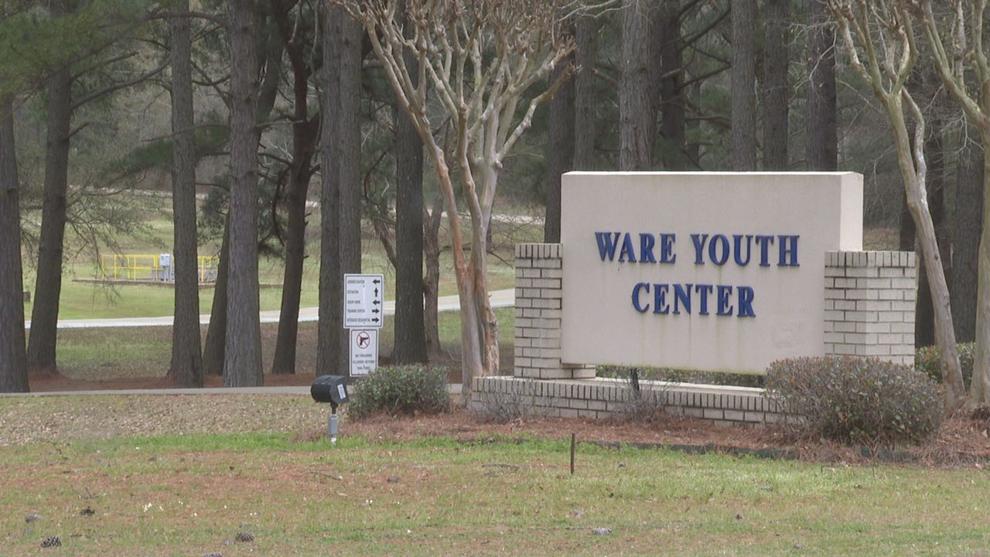 It's hard to make sense of what happened at the Ware Youth Center last month.
But the Bossier Parish district attorney is certain of one thing: "I know it was a horrible, tragic situation for many parties," Schuyler Marvin said.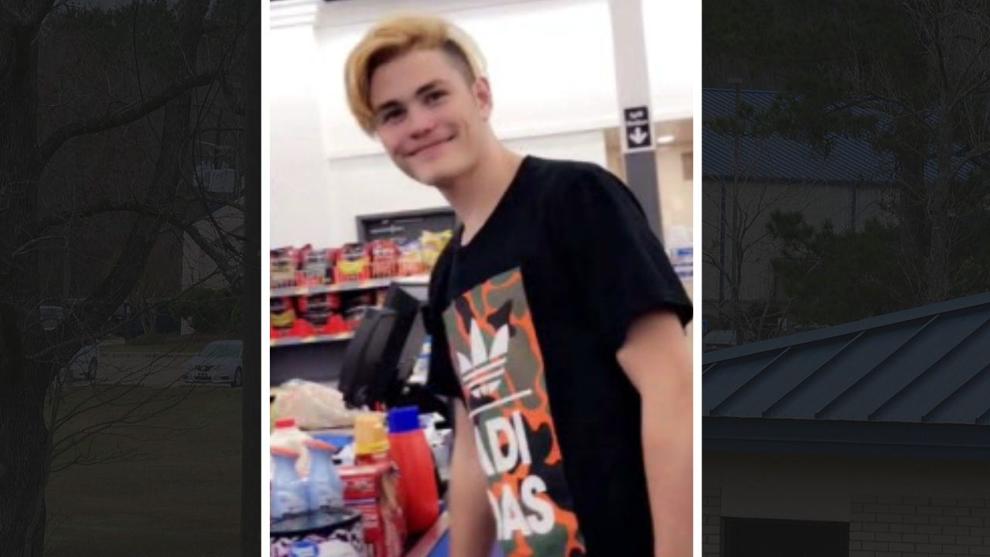 The night of Thursday, Feb. 7, Jordan Bachman hanged himself in his cell. The 17-year-old from Colorado used a bed sheet.
He'd been in Ware since December -- held for allegedly having a gun and running from Bossier deputies.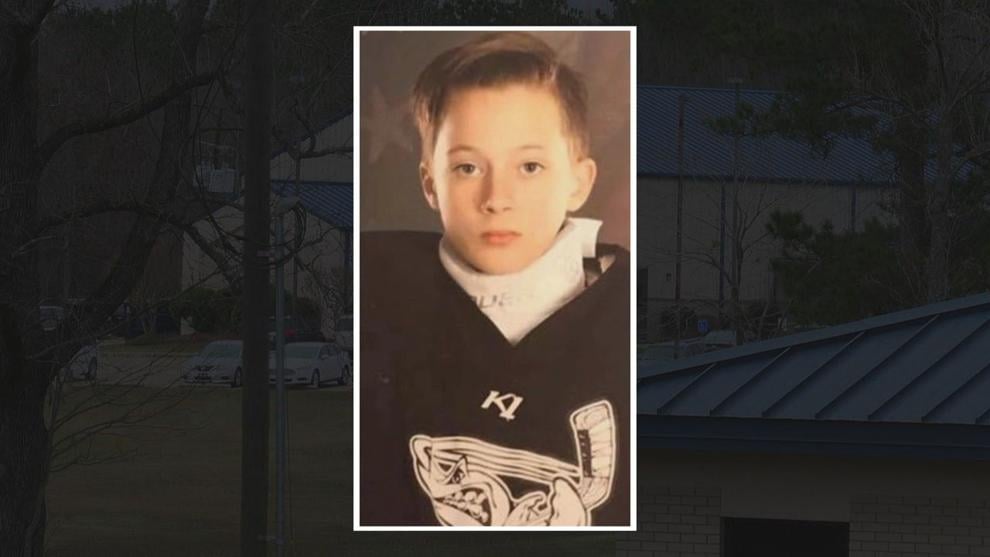 Then that Saturday, 13-year-old Solan Peterson of Haughton did the same thing. He'd only been in Ware since Feb. 1 -- accused of setting a toilet paper dispenser on fire at Haughton Middle School.
KTBS' policy is not to identify suicide victims in most situations. But families of both teens agreed to share their names and photographs.
The Red River Parish Sheriff's Office took the lead on the investigation. The sheriff said the deaths were unrelated--- calling the situation a "terrible coincidence."
District Attorney Julie Jones is waiting on the final report from the sheriff's office. She told KTBS she would probably put the findings before a grand jury for review. There's no timeline on when that will be done.
Jones couldn't say what, if any, criminal violations could come from the investigation. And while details from law enforcement are sparse, 3-Investigates has learned one Ware employee is on paid administrative leave and a second hasn't returned to work since the suicides.
An incident report KTBS obtained from the Louisiana Department of Family and Children's services indicates guards – or specialists, as Ware calls them -- who were required to check on Jordan and Solan every 15 minutes failed to do so even though written records showed the checks were made. Video cameras that record movement in the facility's hallways –- there are no cameras inside the cells -- showed otherwise, according to the report.
In the future, all youth will be placed on suicide watch with the staff making five minute room checks, according to Executive Director Joey Cox in a response Tuesday to DCSF.
Additionally, all sheets and pillow cases have been removed and the following changes are being made: retraining of staff on proper visual checks and documentation and purchase of a new system to carry out those duties; employment of a full-time master case manager; making adjustments to a space in the window of the holding cells.
Youth are no longer being placed in the holding cells, Cox said in his letter.
The last time a visual check was made on Solan was at 9:13 p.m. on Feb. 9. He was "not properly checked" between then and 11:15 p.m.
Ware specialists missed checks on Jordan from 10:15 to 11:30 p.m. on Feb. 7. While a review of the written documentation indicated checks were conducted on all youth during that time, video footage did not support this claim, a licensing supervisor wrote to Cox.
The incident report indicates Jordan took a bed sheet and tied it to a rod in the window.
Solan was found hanging from a "make-shift noose" that had been placed in the hinge of an inward facing door.
In both cases, Ware staff initiated CPR upon finding the teens. Both were transported to Christus Coushatta emergency room, where they were pronounced dead.
The reports indicate one staff member who found Solan went home afterwards and he's not talked with Ware officials since then. Another staff member was described as "very distraught" and unable to talk after the incident.
The report from DCFS, which holds the license for Ware, said Solan, had been a holding cell since Feb. 5 because he had destroyed the lock to the cell he had been in. There was no date when he was to be returned to his cell.
He was not on a suicide watch and was described as "joking" and "in a good mood" the night before his death, according to one specialist's written report.
There was no notation by staff while conducting a mental screening at intake of any suicidal concerns. To do that, the facility needed to do a full mental health assessment within 72 hours of intake and it wasn't done until Feb. 8, which is the day before Solan killed himself.
During that check of mental assessments though, the supervisor looked at the folders of 29 detainees and found of the 27 still there, 18 failed to be completed within the 72-hour requirement. Some assessments were a day late and others 26 days past due.
The Ware Board of Directors – Lem Jones, Rob Walsworth, Sammy Nix, Micky Dove, Ronnie Land, Nick Cox, Dustin Reynolds, Dale Skinner and Marvin – held an emergency board meeting on Feb. 14 to see what they could do. One result was the hiring of a consulting firm that specializes in disaster relief.
"We've contracted with them to come look at our whole facility at Ware and see what can be done, what do y'all recommend be done, things like that," Marvin said.
The boys' families have hired attorneys with Marioneaux & Williams Law Firm in Shreveport. Attorney Lucien Marioneaux Jr. provided KTBS with the following statement:
"We are grateful to have to opportunity to help these families and grieve with them during this difficult time. We look forward to working with Sheriff Edwards' investigative team and with District Attorney Jones as the facts and circumstances surrounding the deaths of these children are gathered and scrutinized.  Likewise, we will be diligent in our search for answers and accountability for the deaths of these boys, both for their families and for our juvenile justice system where we entrust the safety and well-being of our children to Ware Youth Center."
When we spoke with Marvin, he had confidence in the facility.
"Ware undergoes several audits a year not including financial audits, which we do that too. But there are audits from doc, from OJJ, from PRIA audits," said Marvin. "We have gotten extremely high marks from all those organizations."
Another focus, Marvin says, will be looking into mental health resources available at ware.
"We know this is a high-risk population for suicide adolescents, and then adolescents in a stressful environment," said Dr. Michelle Yetman, a clinical psychologist at LSU Health who has no connection to the cases at Ware. She spoke to KTBS to shed light on just how fragile things likely are inside the juvenile facility.
"So all adolescents are actually at high risk for suicide. That has to do with a number of factors. ... Mainly the adolescent brain, it's prone to impulsivity. They tend to  rather than adults who might struggle for weeks or months contemplating suicide and plan it out, and talk to people about it … An adolescent might think about it for five hours or five minutes before they act on it," Yetman said.
Add to that the fact that two lives were lost to suicide so close together. Yetman says that raises concerns about what she calls the "contagion phenomenon."
"If you yourself are emotionally struggling, because you see that as an option. Because this person that you may be loved or cared about or you know really well took that option, you see that as an option for yourself," Yetman said.
The Bossier Parish Police Jury offered to help provide mental health resources at Ware. That's because Ware takes in kids from Bossier Parish even though it was originally designed to serve the parishes of Webster, DeSoto, Red River, Sabine and Natchitoches.
However, Ware also sometimes holds juveniles from other parishes across the state when bed space is available.
A DCSF spokeswoman said the staff is "deeply saddened by the tragic deaths of these two youth and express our condolences to their families."
They also clarified DCFS' role regarding juvenile detention centers: DCFS is tasked with serving as the licensing agency for child residential facilities, child placement agencies, maternity homes and, as of July 2012, juvenile detention centers. DCFS prescribes the minimum standards and reporting requirements for juvenile detention facilities for the health, safety and well-being of the youth who are placed there. These licensing requirements were created by a task force (Act 863 of 2010) and set into law upon their recommendation.
"The provision of care for youth in these centers is our utmost concern, and we conduct regular visits to ensure the centers are performing according to the residential, educational and medical requirements of those standards. However, DCFS does not manage or run the facilities, and compliance with these standards is what ensures the safety of the youth," according to the DCFS statement.