MANSFIELD, La. -- A couple of months ago, KTBS reported on a controversy involving the Mansfield Fire Department.
On Aug. 2, a call came in about a child being electrocuted. But the rescue unit and firefighter Gwen Taylor did not respond to set the scene.
In our interview then with Fire Chief LaTarsha Shelton she said, "I didn't know that they had a problem with anything that my employee did."
Well, "they" did. And an incident report was filed with the Mansfield Police Department by Cpl. Rodney Christian.
RELATED REPORT: Mansfield firefighter misses emergency call while at club; investigation underway
This 911 call reveals the problem as the phone rings with a child crying in the background:
Dispatcher: "I need to know where you're located ma'am."
Caller: "837 Oxford Road."
Dispatcher: "Okay. And the baby got electrocuted."
Caller: "Yes."
In his report, Christian said when he was responding to the call he saw the fire rescue truck parked in front of a nightclub, referred to as the Rough Rider Club in the report, but it's also known as the Disco.
More from the 911 call:
Dispatcher: "Okay. They are en route to you. I'm just trying to get you help in the meantime, okay.  But they are already en route to 837 Oxford Road."
But were they? Photos taken at the nightclub at the time of the call clearly showed the Mansfield fire truck parked in front of the Disco. And Taylor was partying inside the Disco, according to the police report.
Luckily, the child was okay.
But what happened next? What were the ramifications for Taylor? What disciplinary actions were taken by the Mansfield Fire Department and the city?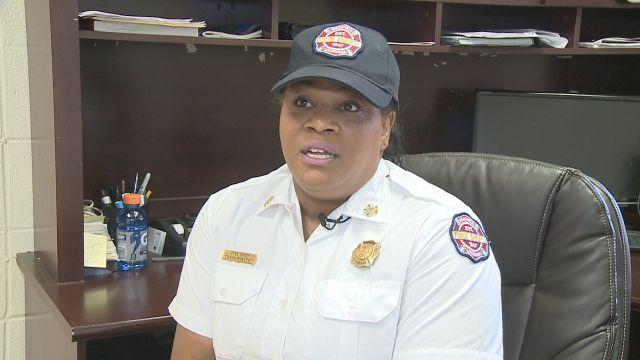 Shelton was unavailable for comment Thursday. But she did send KTBS-3 this text message:
"I can say I made my recommendations to the mayor and he decided to handle all disciplinary actions from that point. I really don't have anything else to add. Everything with Gwen is in the mayor's office."
So KTBS-3 went to the mayor's office.
KTBS-3 got a copy of Shelton's a written warning and other disciplinary records through a public record's request.
The warning notice accuses Taylor of inappropriate behavior, unsatisfactory performance and violation of company policies/procedures.
Here are highlights of some of the summarized points:
"Being in attendance at a known drinking establishment in uniform while on duty is unprofessional and extremely discrediting."
"Due to being inside the nightclub you were unable to receive radio or cellphone communications of an ems call."
"Because of being inside the establishment with no communication available. You did not respond to the medical call and prevented other personnel from responding with the necessary equipment."
So what was conclusion? Shelton recommended Taylor be fired, but the mayor decided differently. Mayor John Mayweather determined Taylor should only serve a 16-day suspension followed by one year's probation.
The warning includes a notice from Shelton saying, "Under the direction of the mayor, John Mayweather."
KTBS asked Mayweather about that notation.
KTBS: "So did you recommend that she get the 16 days? Because she's already served her suspension."
Mayweather: "Um, I'm gonna talk to the city attorney."
KTBS: "Exactly what is it that you want advice from the attorney on?"
Mayweather: "I'm not gonna answer the question until I talk to him."
KTBS: "My understanding is Gwen is back at work."
Mayweather: "Yes, she is."
So, not fired -- and back at work after a suspension -- without pay.
But in a handwritten response, Taylor appears to not take the incident seriously by saying ''No damages, child was fine."
Here's an excerpt from her handwritten response to her suspension:
"I was in the Disco 1000 but not one time did I leave from behind the counter talking to ex/police business owner Clarence Davis!!! There was no liquid in my presence at no time of my stay!!! Public relations. I realize I missed the call, but the call was not attended too!! No damages, child was fine. Code #4."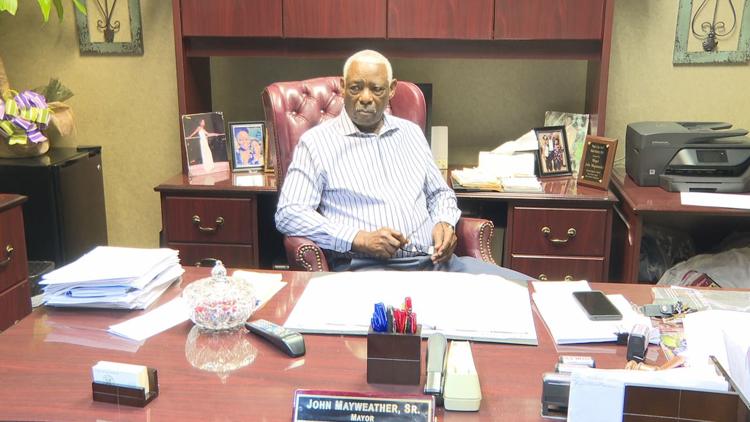 In a separate incident report filed by MPD, Taylor is quoted as saying, "I don't understand why y'all blowing it all out of proportion. I was doing PR. We do PR all the time."
As for what, if anything happens next, Mayweather said off-camera he needs four votes to fire Taylor but he admits to not taking the matter to the five-member City Council for consideration.
On camera, Mayweather repeated: "Like I said, I'm not gonna make any comments on that right now until I talk to my city attorney."
And one more excerpt from Shelton's warning to Taylor:
"Your actions that night were severely detrimental to the credibility of the department and its members; abusively wasteful of the city's and the department's resources; and put the lives of the community and your crew at an unnecessary risk."