The Haynesville Shale has made a lot of money for a lot of people. But now, several square miles of DeSoto Parish may be under assault by the same gas rigs that have made them rich.
In fact, C.L. Bryant of Shreveport and almost 50 others allege in a lawsuit their properties have been contaminated with waste associated with oil and gas exploration activities. Their land in what's called the Bethany-Longstreet Oil and Gas Field west of Grand Cane, mostly centered south of state Highway 3015 and around Smyrna Road.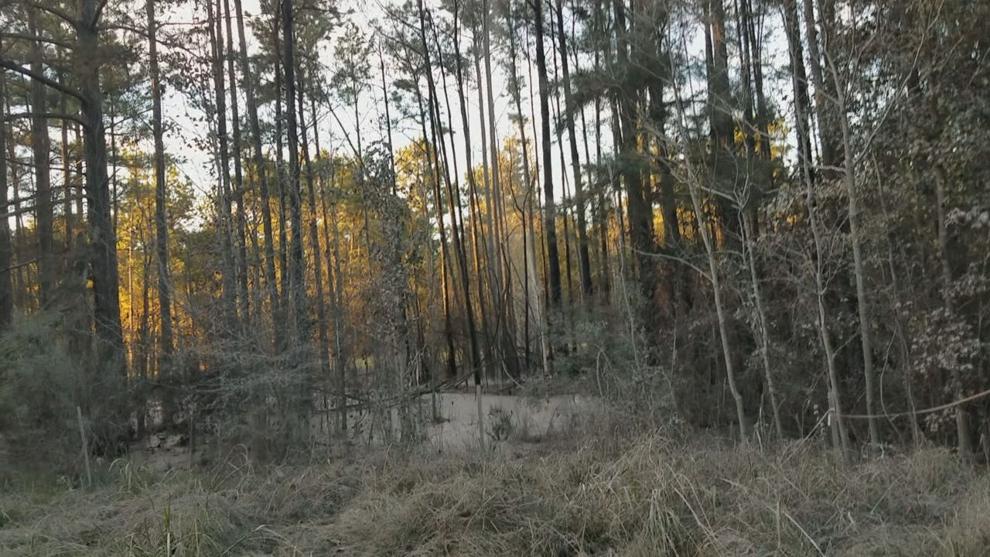 Fifteen oil and gas companies including Exxon Mobil, Indigo Minerals and Covey Park Gas are named as defendants.
"I don't believe the DNR (Louisiana Department of Natural Resources) is the first place to point," said Bryant. "I believe the oil and gas companies are the people who know; they would have to know."
That's what Bryant, a nationally syndicated radio host, says about the natural gas in water sources on his DeSoto Parish land. Last fall, Bryant's property manager found water shooting into the sky and a pond that was bubbling.
Bryant and his neighbors filed suit in June, accusing the oil and gas companies of causing contamination to their land or at least being responsible for it. They claim multiple blowouts of water wells and oil and gas well bores have happened since last October, pushing oil, gas, saltwater and other contaminants to the surface and into the Carrizo-Wilcox drinking aquifer.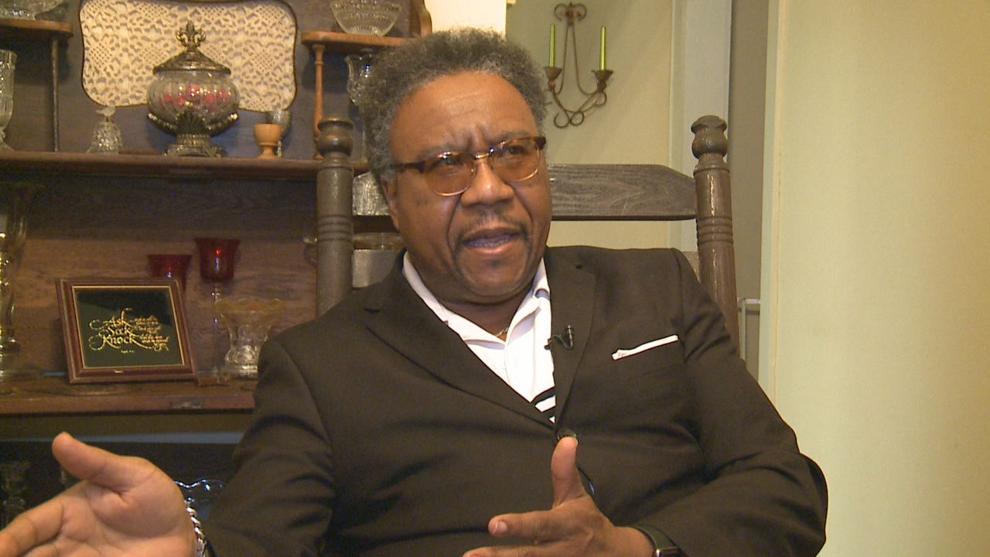 "I was the first person to clue in to what might be going on," Bryant said. "We're not certain how long our drinking water has been fouled. … And now that this has occurred, we don't know if the land has been spoiled."
That's what Louisiana's Department of Natural Resources is trying to find out -- what's going on and who's responsible?
"You know we get pockets of gas in the aquifer here and there in North Louisiana. ... That's just part of the geology," said Patrick Courreges, DNR communications director. "This is some deeper gas from several thousand feet down that's made its way into the aquifer and charged a little area."
UNPREDICTABLE
It may be doing more than that.
"We had neighbors who have set fires just to burn trash and there have been flare-ups that went out into the woods that set brush on fire," Bryant said. "That's how toxic it had become down there as far as the gas leaks were concerned."
The DeSoto Parish Police Jury has become involved, working with DNR and the Louisiana Department of Environmental Quality. A consultant has been hired to prepare a definitive report. There's no timeline when it will be completed.
"So far, what they've done is work with the gas companies. Some of those gas companies have gone back in and plugged abandoned wells. They've issued directives to the gas companies to pay special attention in the drilling process when it goes through the aquifers that provide water to the parish and area in general and they're waiting on that report to come through," parish Administrator Steve Brown said.
Problems were first reported in the spring of 2017 in a rig supply well. It had pressure on it, which was not unusual. But when crews went back to check on it they discovered the cap had blown off and gas and water were spewing out of it.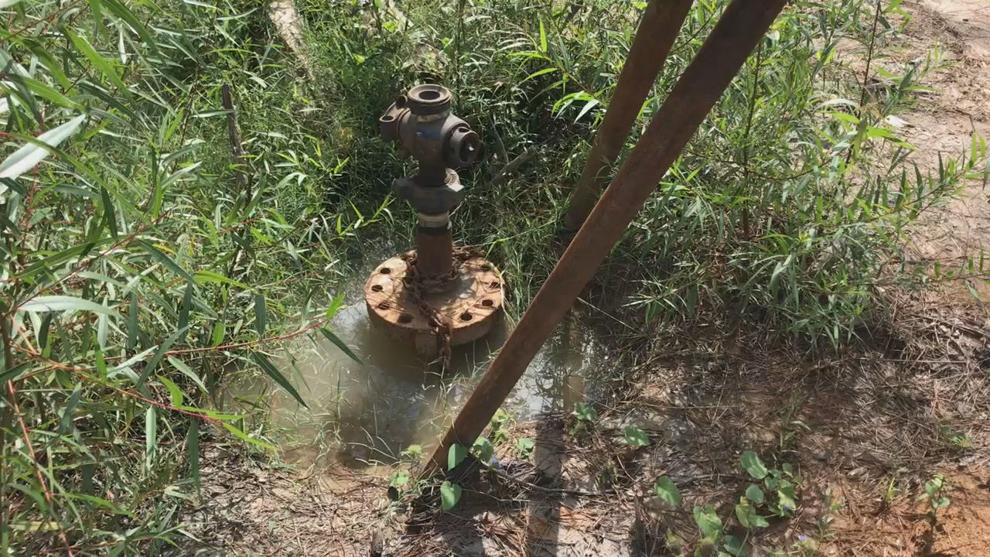 "That's not your regular situation where you hit a gas pocket," Courreges said.
That's when a first declaration of emergency was issued. It's not to say the public needs to run for the hills, Courreges said, but instead empowers DNR to take steps to access the Oilfield Site Restoration fund, hire contractors and direct operators to do certain things.
Relief wells were drilled in the fall of 2017 lower the pressure in the aquifer.
"We put in some vent wells in some places gas had been pushing to the surface like in a pond, bubbling up to the ground. We said that's got to stop. You can't have it being unpredictable," Courreges said.
But the search is still on for the source. And that could be several thousand feet underground.
There are 30 or more wells in the investigative area.
The culprit could be older orphaned wells or wells drilled into the Haynesville Shale over the past 10 years.
"Potentially, we can't rule that out," Courreges said of the Haynesville wells. "We could find out it's a leak in a well. … We could find out there's a fault."
PATHWAY
He added: "We're trying to find a pathway. We're trying to find a source and hoping at some point we can identify it because our assumption is that it has something to do with a well penetration out there."
An old plugged well was checked as a possible pathway for the wayward natural gas. "It was a pathway, but not THE pathway," Courreges said.
"Our first suspicion is going to be, you've got gas where it shouldn't be and it appears to be somewhere you haven't seen it before, something changed. Well, what's the easiest thing to change that's a connection between the aquifer and deeper gas zones? Well, that's oil and gas wells so let's look at those first," Courreges said.
State officials believe the problems are contained within the 9-square mile area they've mapped out. Gas has not been detected beyond that.
"The whole point is we'd rather have it a little wider than it needs to be than tighter than it needs to be. Because the whole reason we're in this is to make sure we're protecting the public safety," Courreges said. "We need to know if it's spreading so it's covering a 9-mile block, but we're dealing with an area much smaller than that as far as where we've actually seen gas."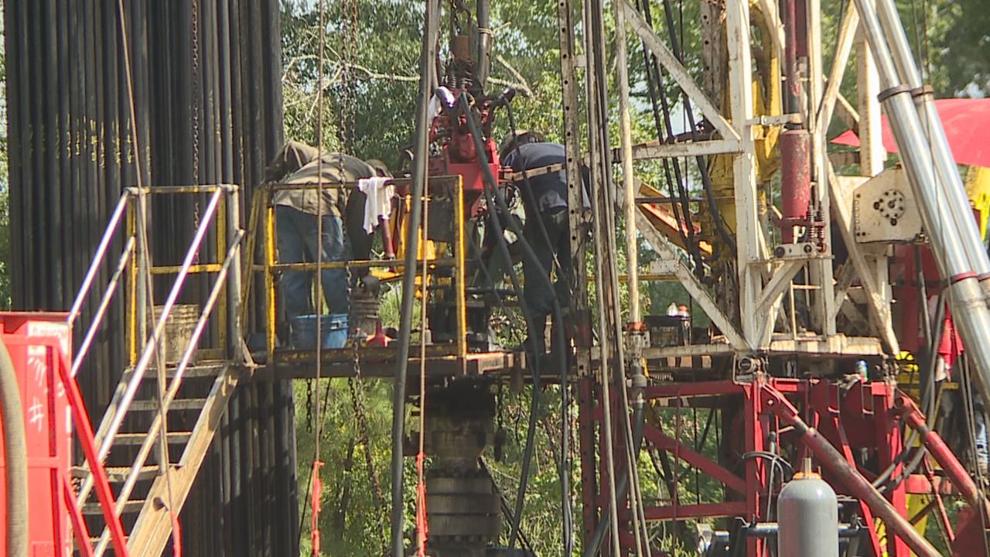 Meanwhile, property owners like Bryant are left to worry.
"Just a few weeks ago, there were mandatory evacuations. DNR mandatory evacuated, a state of emergency," Bryant said of a well blowout that happened.
There's no imminent threat of harm to the public, Courreges said, but added, "We recognize there is a potential threat. And that, we're trying to keep on the potential side until we make it not even the potential side."
The Hanson well that's at the epicenter of the investigative area belongs to Bryant. It's been in his family for more than 100 years.
"The Hanson well, that's my grandfather's. He leased that. I remember when he leased it. I remember when he got the first check from it. He was happy as a man could be," Bryant said. "But now he'd be very sad --- I think--- to know that somehow it's been spoiled."
Bryant is convinced the gas companies are at fault.
"The most grievous part about this is they knew; they had to have known. And they did not tell the property owners," Bryant said.
"We welcome the oil and gas folks coming. Of course, we welcome them to come in. But there has to be some level of responsibility and accountability to the people whose land they lease," he added.
RESPONSIBILITY
"If we have a responsible party designated to say, ok, it's on you to pay the freight to get done what needs to get done and we can start setting deadlines for getting this thing done," Courreges said.
There are five oil and gas operators that are active in the area. They are being given instructions on what they need to do, what they need to test and the information that is needed.
"We're out there. We're working on it. We're doing what we can to control the gas flow-up. It does not appear to be spreading, Courreges said.
DNR understands DeSoto Parish is the honey hole of the Haynesville Shale, Brown said. "They understand this is not going anywhere and they do understand the health, safety and welfare of the general public."
But he knows the public is still worried.
"I think the people in the area are obviously concerned about their water source. There's no doubt about that. If there is good news, the traditional Wilcox Aquifer is a very fractured aquifer. It does not necessarily transmit water from one location to another. It might go in a roundabout way; it may not even come through that area."
So the good news with a fractured aquifer, Brown said, is it may affect a property owner at one location but their neighbor gets water from a different pool underground.
"Yes, there are citizens that definitely have concerns and rightfully so, about their livestock, about their pets, about themselves and they just want to know the right thing is being done," Brown said.
"Whatever it takes, we need to get this right," Bryant said.
The price tag on the investigation so far is nearing $1.8 million. The funds are coming from the Oilfield Site Restoration Fund, which is made up of fees collected from the oil and gas operators to fund emergencies such as this.
If a responsible party is identified, then that company will ordered by DNR to pick up the tab.
Bryant and his neighbors are seeking restitution, too.
CHRONOLOGY THROUGH JULY:
2014 – A series of events were observed in the Smyrna area of DeSoto Parish indicating the presence of natural gas in a portion of the Carrizo-Wilcox Aquifer. (The aquifer is below southern Caddo and northern DeSoto parishes and between 105 and 410 feet. It's huge, though discontinuous, containing thousands of square miles and traversing multiple states, serving as a major source of fresh groundwater.)
July 2014 – XTO plugged and abandoned a rig supply water well for Jones No. 1-D due to the presence of natural gas in the water well completed in the CW aquifer.
December 2015 – Indigo Minerals plugged and abandoned the supply water well for the Jones SWD (salt water disposal) well because of the presence of natural gas.
December 2016 – Indigo encountered a shallow over-pressured formation at about 300 feet while drilling the rig supply water well for the Derbonne well. It drilled a relief water well at that location to relive pressure on the CW aquifer.
July 2017 – Top of the water supply well for the Hanson No. 1 well was found by an inspector for Office of Conservation to have blown off and natural gas and water were blowing out of the well.
September 2017 – Conservation issues Declaration of Emergency regarding the rig supply well for Hanson No. 1 because of the multiple occurrences of pressure in the aquifer.
October 2017 – Bubbling was observed by a Conservation inspector around the surface casing of the rig supply water well for the Billingsley No. 1 well, after which Conservation issues a further Declaration of Emergency for that water well.
November 2017 – Conservation drilled and completed two relief wells in the aquifer near the Hanson water well and Billingsley water well.
December 2017 – Conservation received environmental reports from soil and water samples taken near the Hanson water well and Billingsley water well. The reports showed no contaminates were detected and only light natural gas components (predominately methane) were detected in samples taken from the site. Results were sent to the landowners.
March 2018 – Bubbling gas was found in surface puddles on the well pad of Mason No. 1, located some distance from the prior observed phenomena at the Hanson and Billingsley sites. This subsequent manifestation of gas bubbling at the ground surface results in that location being tied to the previous emergency declarations.
In response, Conservation began an investigation to determine the source of the natural gas and which formation or formations the gas came from and the possible pathway for migration to the aquifer.
March 2018 – Conservation convened meetings with the Smyrna area operators to inform them of what was happening and to get their support in the investigation. Since then, the operators have "willingly and voluntarily" cooperated.
July 2, 2018 – Conservation issues its "AOI Natural Gas Source/Subsurface O&G Migration Pathway Investigation Suggested Action Plan." Conservation designated a 9-section area of interest to evaluate procedures on certain wells to determine the source of the migration.