SHREVEPORT, La. - Shreveport City Court Judge Lee Irvin was involved in a romantic relationship with a young woman who had misdemeanor criminal cases pending before the judge, according to law enforcement sources and court records.
Irvin was in bed with that woman when his former girlfriend confronted them at Irvin's Shreveport home last week and then shot herself, the sources said. The former girlfriend was seriously wounded but is expected to survive.
Shreveport police are investigating both the shooting and Irvin's actions as a judge with regard to the girlfriend. That second investigation is expected to look at whether Irvin's lover received preferential treatment in City Court and if the court docket was manipulated to get her case before Irvin.
Police Chief Ben Raymond said all indications are the shooting of the ex-girlfriend was self-inflicted. The second investigation is a public-integrity matter that is looking at whether any criminal activity occurred, but Raymond would not provide specifics.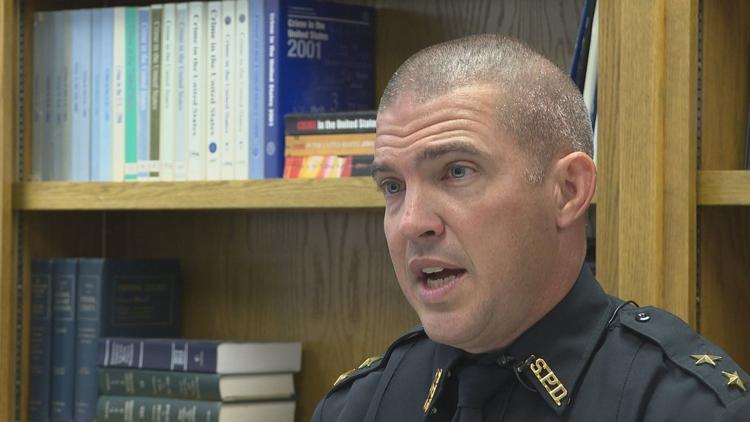 A Louisiana Supreme Court justice has appointed a temporary judge who can handle Irvin's cases "as needed" for the next month. No disciplinary action is involved in that order.
Irvin on Monday recused himself from hearing his girlfriend's cases, which involve charges of DWI, hit-and-run driving and public drunkenness.
Irvin, 64, has not responded to a request for comment from KTBS. His attorney, Ron Miciotto, declined comment Monday. 
The shooting at Irvin's home occurred last Thursday morning. Irvin's girlfriend, 23-year-old Cameron Wilson of Shreveport, was scheduled to appear before him for trial later that day, City Court minutes show. The alleged offenses occurred on separate days, court minutes show.
Irvin and Wilson were in bed together when the former girlfriend, who had a key to the judge's house, walked in the room, the law enforcement sources said. The ex-girlfriend, a longtime city government employee, became upset, found a gun in the home and shot herself under the chin.
The woman is expected to survive. She will require reconstructive surgery and underwent surgery on Monday at Ochsner LSU Health hospital, friends said.
Canons of judicial conduct prohibit judges from hearing cases when there is a potential conflict of interest, including personal relationships.
KTBS sources said a complaint against Irvin is being formalized and will be sent to the Louisiana Judiciary Commission, which investigates allegations of judicial misconduct and makes recommendations to the Louisiana Supreme Court for any action.
State Supreme Court Justice Scott Crichton's assignment of a temporary judge is effective through the end of January. Crichton's order was signed Thursday, the same day Wilson was scheduled to be in Irvin's courtroom. A different City Court judge took over Irvin's docket that day and issued continuances for Wilson.