If you value your privacy -- this story should interest you. If you're concerned about keeping your personal medical information under wraps —this story should interest you.
It certainly concerns Shreveport's Gayle Norris, an epidemiologist formerly in charge of infectious disease testing for a large part of Louisiana.
But a wide-sweeping, proposed policy change affected Norris' sense of right and wrong, led to the loss of her job and sent her on a crusade for she considers to be just for everybody in Louisiana.
"We began having requests to get information on patients who tested negative for HIV," Norris said.
It was those requests for negative test results that set off alarms in Norris, formerly in charge of testing for infectious diseases in 21 of Louisiana's northern parishes. She turned to lawmakers for help.
"It was alarming to me," said Haughton state Rep. Dodie Horton, "because by law and policy, they've only tracked people with positive results."
"Several of us felt that was a violation of HIPAA; that we had no right to know," Said Norris. "As you know, HIPAA requirements are minimal necessary information."
What's being proposed is a change to Louisiana's Sanitary Code, which governs all health care in Louisiana. The change calls for reporting of all testing for HIV, Hepatitis C and syphilis, including the negative tests.
"What we're asking is we want all laboratory testing done in the state for those three conditions: HIV, Hepatitis C and syphilis to come to us," said Dr. Alexander Billioux of the state Office of Public Health.
Norris concedes when people agree to be tested for an infection disease, they're told if they test positive the state will be told.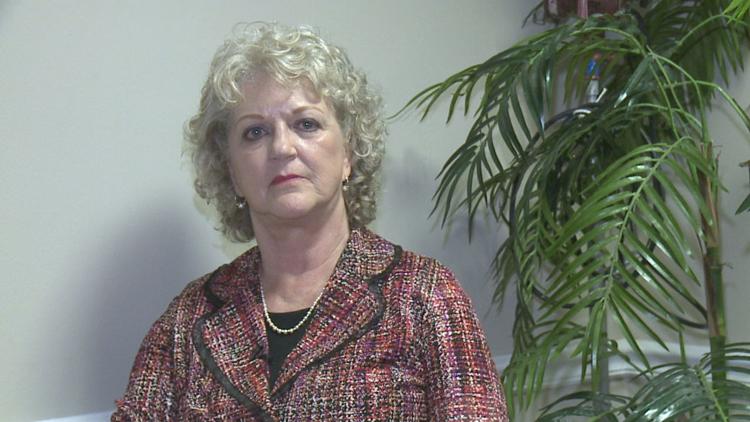 "They are not told however," said Norris. "We're going to report that, too, if you're negative. And that's what is trying to be changed to the sanitary code."
Billioux offered this explanation for wanting the negative results: "Because these are three special conditions that are chronic infections, and have a very complex testing algorithm — or testing pattern — that's required to manage them."
"For HIV, syphilis and Hepatitis C, these are chronic infections with different phases at different times, different tests are positive or negative," Billious said.
But Norris is unconvinced, pointing out that nowhere in the present sanitary code is mentioned the collection of information for negative tests.
"But the revision, if it comes to pass on May 20 will state that laboratories will report negative results," Norris said.
"Why would you track people with negative results?" Horton asked.
Horton continued: "When she (Norris) proved to me that was in the plans and that on May 20 that policy would be adopted by the Louisiana Department of Health, we had to spring into action."
Horton has been working with the House Health and Welfare committee attempting to organize a public hearing on the proposed change to the sanitary code.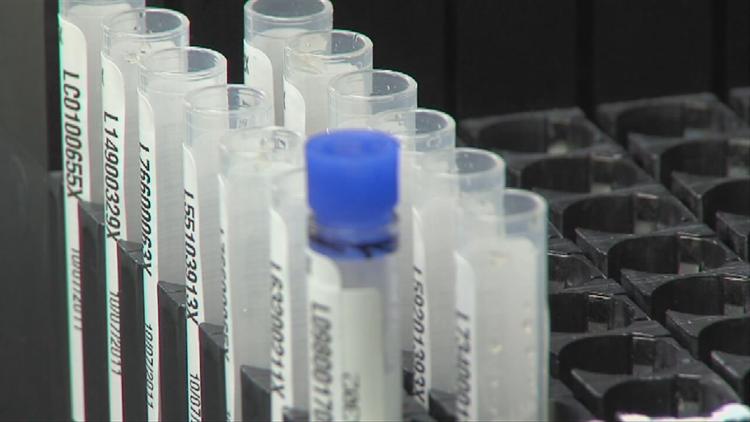 Norris felt so strongly about not collecting the data, she was: "Fired," said Norris.
"Gayle Norris is in my office, and now in federal court," said attorney Jill Craft, "because she firmly believes, as do I, in the right of privacy folks have in their medical testing, results of their medical testing, and why they see doctors in the first place."
But, should Norris be considered a whistleblower?
"She is," Craft said. "And in fact she has sued this company for a couple of things. Number one, for her whistleblower protection under state law, and number two, she has some ancillary age discrimination complaints."
But this is not a story about Norris' personal legal dealings. As Craft said, it's about your privacy and medical information, and Norris' battle to stop the negative test reporting is drawing allies from varied groups, including the NAACP.
In a letter, the NAACP stated: "A revision to the sanitary code, the NAACP believes contains a HIPAA violation and bears an inherent risk of discriminatory and stigmatizing consequences."
"People are already skeptical about government overreach; skeptical about government," said Mike McClanahan, president of the Louisiana NAACP. "What are they up to now? Big brother, what's going on? So we're really trying to reach more people to get tested, as opposed to less people getting tested."
"Who's going to want to get tested if they know, if they're found negative, they're still going into a database?" Norris asked.
The NAACP also wrote in its letter: "We believe this change will decrease the likelihood of minority community members seeking HIV/STD testing, because of new barriers this proposal presents."
"When you ignore the historical elements of projects like this and things are seemingly forced on communities without their input, you're not being very culturally sensitive," said Eugene Collins, president of the Baton Rouge NAACP. 
Like Norris, McClanhan and Collins both want to know a lot more about the data collection and its uses.
"Show us how this data is going to make the fight against HIV/STD's better," Collins said. "If folks don't know what you're doing with their data, they may not want to get tested."
Shreveport Dr. Gary Booker also wonders about the reporting of negative tests.
"We should at least be given the scientific data of the epidemiology of why they want this," Booker said. "I understand reporting positives because you are trying to control the HIV epidemic. I still have a hard time understanding where negative results -- assuming they've never been positive -- can help."
"It's an extremely complex situation," said Billioux. "It is hard to communicate in something as simple as a rule for the sanitary code. Our interest is not in knowing who is negative; our interest is really in understanding who's positive. But the only way to do that is to have some negative tests."
Which brings this story full circle.
"My attorney and I cannot come up with one reason why it would be legal, or why it would not violate HIPAA," Norris said.
"It is not the government's damn business to know if I decided to get a Hepatitis C test, for example, or have myself tested for syphilis and I'm negative, why the hell I did that. It is none of their business," Craft said.
"This is one of the most appalling policy changes I've ever seen," said Horton, who has been fighting throughout the current legislative session to get a public hearing on the proposed change to the sanitary code.
She went first to the House Health and Welfare committee; they declined. Earlier this week, the Senate Health and Welfare Committee agreed to listen -- but not in a public forum.
Instead it will be in a legislative oversight hearing that will allow only Horton, another state representative and two senators, plus Dr. Jimmy Guidry, an infectious disease expert from the Department of Health.
But there's a catch coming up. One fear of collecting negative test data is it will be kept in a permanent database.
Not so, says Billioux.
"The negative values, we're not keeping those, or trying to link them to a person. What we're not doing is building a database of people who have negative tests in this state," Billioux said.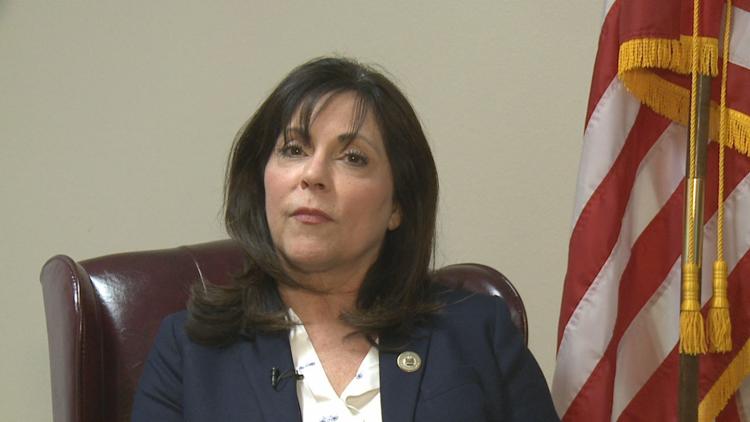 But, Horton says from information obtained from Norris there's already a list waiting to be entered into a database once the policy change takes effect.
"They have 1,000 people that have tested negative, that they're ready to enter into new technology they are adopting," Horton said.
One more thing: Norris solicited opinions from healthcare professionals across the state, creating what amounted to a protest letter against the change to the sanitary code. Of the 167 responses collected directly by Norris, 100 percent were against the proposed change.
As for that Senate oversight hearing, it won't take place until May 21, one day after the policy change takes effect.