SHREVEPORT, La. -- A former Shreveport businessman who defrauded investors and financial institutions in a multimillion-dollar Ponzi scheme pleaded guilty Wednesday in federal court. He'll be sentenced Jan. 4 to a stipulated sentence of 15 years
David DeBerardinis, 59, was allowed to remain free on bond until he reports to prison.
Chief Judge Maurice Hicks Jr. said the reason for the delay in formal sentencing is to allow for completion of a pre-sentence report that will include information to help determine the amount of deBerardinis' restitution. 
deBerardinis reached a plea agreement last month with the government in which he admitted to wire fraud in connection with a $29 million bank loan guaranteed by four investors. And he also had to admit his entire operation that promised big returns in energy trades was fraudulent.
deBerardinis made no comment about the case against him in court other than to answer Hicks' questions. When Hicks asked if he was pleading guilty because he was in fact guilty, deBerardinis answered, "Yes." 
Federal prosecutors and civil suits against deBerardinis said the fraud exceeded $100 million and affected more than 20 investors. deBerardinis defrauded investors and banks that believed they were loaning him money to act as a middleman in energy trades. Investors loaned deBerardinis money at double-digit interest rates.
But no trades were made in the Ponzi scheme where money from newer investors was used to pay back earlier investors while deBerardinis diverted money to himself. Documents were forged to make it look like trades were being made, prosecutors said, saying the fraud went on for eight years.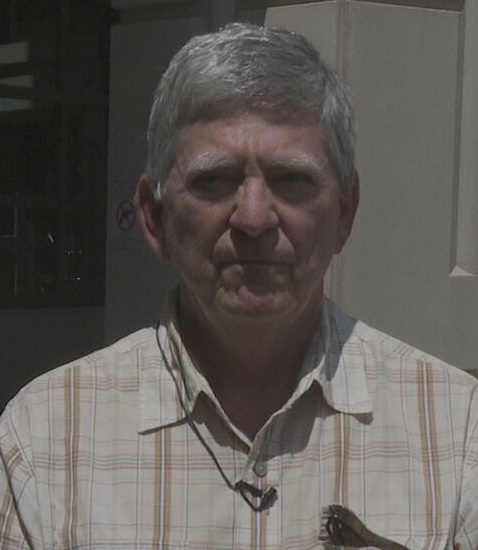 Some of those investors were among the spectators in the courtroom Wednesday afternoon. Looking on was Michael Long, who was there representing his late brother, Patrick, who was one of the early investors with deBerardinis but was not involved in the Dallas loan. 
"We're just happy we've finally gotten some closure at this level today with the plea, the guilty plea and the .. agreed upon sentence of 15 years. That's the least we can expect at this moment in time," Long said. 
He added: "I find it interesting, at what point does he even … apologize or express some remorse about what's happened because we've not seen that yet. It was interesting today when the judge was asking many of the questions that were posed to him, Mr. deBardinis, … there were moments where there was some slight hesitation in his response which I found kind of interesting because I think quite frankly given the onerous of the situation and the mounds of evidence against him, overwhelming against him, I think he was still fighting it tooth and nail."
The heart of the federal case is the $29 million loan from the Dallas bank that was guaranteed by three Shreveport investors and a Dallas man. The bank sued them when the loan was defaulted on.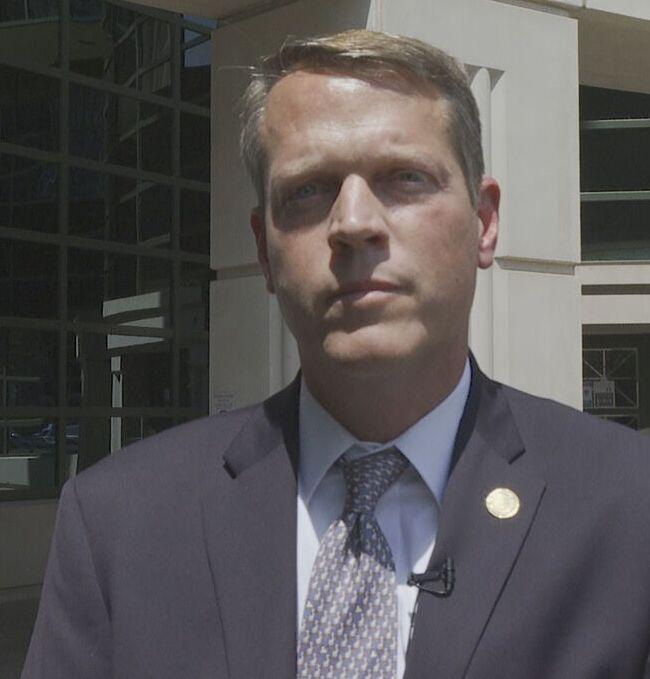 deBerardinis told investors and financial institutions that he had a preferential trading arrangement with Alon USA Energy, Inc. (Alon) that generated significant profits that would be used to repay the investors and financial institutions when in truth and in fact, deBerardinis knew that he had no such arrangement with Alon.
Between April 2014 and June 2015, PlainsCapital Bank, a financial institution in Dallas, Texas, provided funding to DeBerardinis in the amount of $29.5 million allegedly to expand his fuel trading business. At the time the funding was obtained, deBerardinis knew that he was not making fuel trades and that he did not have a relationship with Alon.
The funding from PlainsCapital was made by several interstate wire transfers from PlainsCapital Bank in Dallas to one of deBerardinis' bank accounts in Shreveport. He either initiated or caused to be initiated these wire transfers.
One of the wire transfers occurred on or about November 25, 2014, in the amount of $17.1 million.
How much restitution the victims can expect is unknown. Acting U.S. Attorney Alexander Van Hook said that's the most pressing matter between now and the January sentencing -- "to understand what each victim lost in this case. ... The most important thing for us to do at sentencing is to make sure that the various people who invested money with Mr. DeBerardinis have their interests accounted for."
Unfortunately, in situations like this the victims are rarely made whole, Van Hook said. 
"You know, we're going to do our best. We've seized several assets. We've seized some vehicles, an airplane, a yacht, a sailboat. Those have been liquidated and the victims will share in the proceeds of those assets. We're identifying other assets Mr. DeBerardinis may have an interest now and to try and seize those and sell to benefit the victims as well," he added. 
The restitution is based on all of deBerardinis' victims and not just those limited to the charge he admitted to in court. 
What deBardinis did with all of the money he stole from investors is the lingering question with Long.
"There's no way, not unless they know where some assets are that are cash that nobody else knows about, he really doesn't have much else. A lot of communal assets of his marriage are actually in his wife's name so that may negate that. But other than that, obviously the sailboat, the jet and some of the other items will be taken," Long said.
Asked if he thought deBerardinis might have stashed some of the cash, Long said, "Nobody knows. I mean, that's the $64,000 question. Nobody knows where that money is.
At the end of the day, the deBerardinis case was a straight-forward fraud scheme where deBerardinis pretended to be someone he was not and went to great lengths to do that, Van Hook said. 
"Over the course of several years David deBerardinis created an incredibly complex fraud scheme to give the impression that he was a successful fuel trader. He destroyed the lives of many people by stealing their savings to finance his extravagant lifestyle," said Van Hook. "Mr. deBerardinis used the friendships that he had with others to lure them into his scheme and many of them suffered greatly because of his deception and unlawful actions. We will not stop fighting to seek justice for the victims that he has left in the wake of his greed and careless actions."
Van Hook thanked the FBI, U.S. Secret Service and Caddo Parish Sheriff's Office for their "tremendous work" investigating the case. He also complimented his "legal dream team" of Assistant U.S. Attorneys Jessica D. Cassidy and Cadesby B. Cooper who were the prosecutors. 
"Today's guilty plea sends a clear message that individuals like Mr. DeBerardinis who engage in financial fraud will not go undetected and will be held accountable. The FBI is determined to identify, investigate, and bring to justice those who are committing financial crimes to enrich themselves at the expense of others," said FBI New Orleans Special Agent in Charge Douglas A. Williams, Jr. "We thank our partners at the United States Attorney's Office, Western District of Louisiana, and the United States Secret Service for their strong partnership and unrelenting pursuit of justice."