SHREVEPORT, La. -- There are about 70 inmates currently on Louisiana's death row.
The state hasn't carried out any executions since 2010, and there's no sign they'll resume any time soon. Louisiana is currently under a court order, stemming from a challenge to lethal injection protocol, halting all executions in the state until at least July.
More legal challenges can delay executions even further.
Still, death penalty cases continue to drag out in Louisiana's courts, leading to legal battles that sometimes span decades, with no guarantee that the sentence will be carried out.
A proposed constitutional amendment to stop executions in the state is being debated by lawmakers during the current legislative session.
Waiting for Justice
On Nov. 20, 1995, a man who'd just been fired from a Baton Rouge restaurant stormed the local eatery with a gun. He killed a former co-worker and Stephanie Guzzardo, the manager who'd fired him.
"It was very heartbreaking and devastating," said Michelle Perkins, a friend of Guzzardo's. "Stephanie was the sweetest person-- and she knew the guy."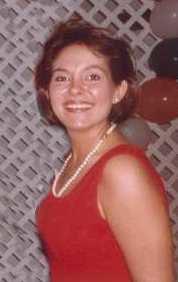 Twenty-three years later, Perkins continues to keep a close eye on her friend's case, because the man who pulled the trigger still sits on death row.
Todd Wessinger spent years fighting his conviction. It was overturned in 2015, and re-instated two years later by a federal appeals court.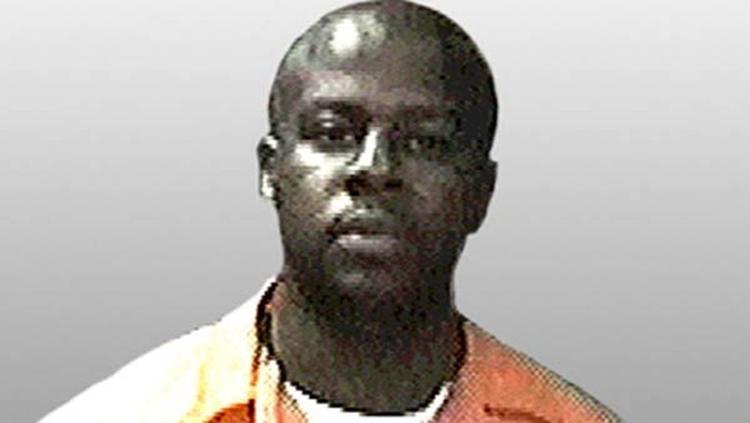 "To lose a loved one, and to sit through trial after trial -- of every minute detail of your loved one being killed -- is horrible," Perkins said. "I started questioning what has been going on in our state, as to why he hasn't been held accountable."
Cause for Delay
Hugo Holland is a prosecutor based in Caddo Parish, who handles cases in other parishes as well. He did not handle Wessinger's case, but has seen many like it. Holland said drawn-out legal sagas have become a norm in cases that involve capital punishment.
"Every (inmate) on death row -- I don't care how good his lawyer was -- claims on appeal that his lawyer … was ineffective, (and the) prosecutor hid evidence. Same two things, they claim every time," Holland said.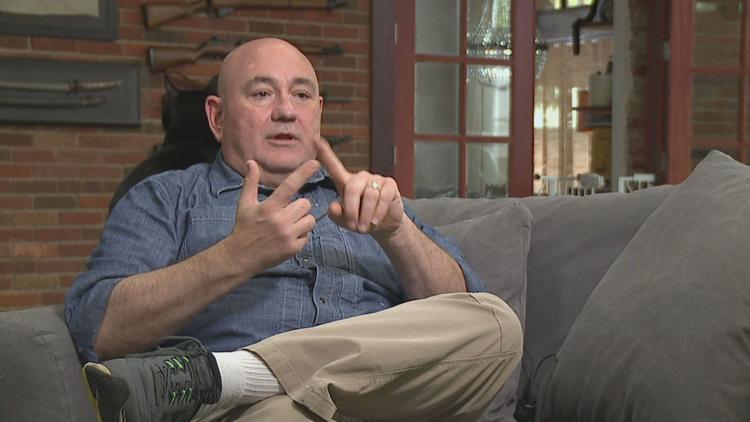 Most people accused of capital murder in Louisiana have the same lawyers. To defend someone in a capital case in the state, an attorney needs to meet certain criteria. There are very few in the state who do.
For the defendants who can't afford an attorney, their case will automatically be sent to one of three private law firms in south Louisiana, which are paid by the state to handle these cases. It's called the Capital Defense Project of South Louisiana, led by director Kerry Cuccia.
Cuccia explained that each firm is bound by a contract with the state.
"It specifies what we are supposed to do, which specifically, is to provide high quality legal services to indigents charged with capital cases," Cuccia said. "And when I say 'high quality,' I'm not talking about extraordinarily high, or what some people would refer to as 'Cadillac' defense, but one that is constitutionally sufficient."
The Louisiana Public Defender Board also pays different law firms, under similar contracts, for appeals and post-conviction work.
In addition to the contracts, all of these attorneys adhere to a lengthy set of guidelines. The document listing the guidelines states they comply with capital defense guidelines set forth by the American Bar Association.
Many of those guidelines are standard code of conduct. For instance, attorneys must "manifest a professional attitude toward the judge, opposing counsel, witnesses, jurors, and others in the courtroom," and provide defendants with "high quality legal representation" throughout each stage of their case.
Holland, however, believes some of the guidelines are overreaching.
"For example, (appellate attorneys) completely re-investigate everything. If the cops take an audio/videotape statement from a witness, they can't look at it and go, 'Oh crap. This is what that witness says,'" Holland said. "They have to go and re-interview the witness. If we do DNA testing, it doesn't matter what the state police crime lab does. They're going to get stuff and retest it."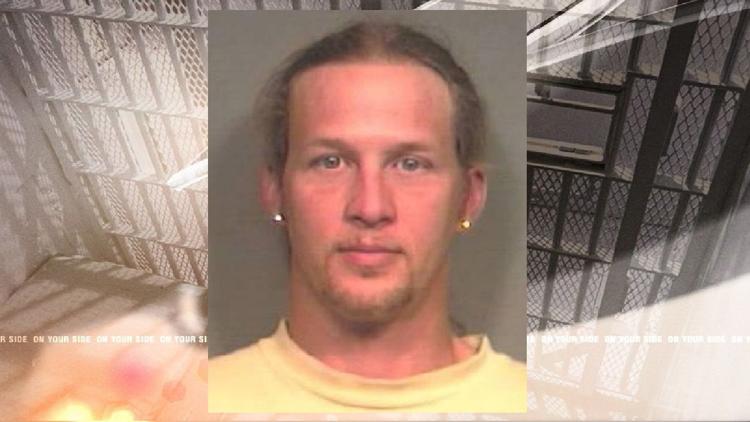 An example of that is in DeSoto Parish, where Brian Horn was convicted five years ago of killing 12-year-old Justin Bloxom. Horn is now getting a new trial, for which the judge gave Horn's CDP attorneys two years to prepare. The attorneys plan to start from scratch and interview all of the witnesses again.
Holland said it's causing an unnecessary delay,which just adds to the emotional strain for the Bloxom family.
The guidelines and contracts also set case limits for the attorneys. According to a contract for one of the CDP law firms, an attorney can handle no more than three to five cases at a time. The guidelines further require that each capital case have at least two defense attorneys.
"I have more death penalty cases than any one of these lawyers that works for these boutique law firms, and my job is harder," Holland said. "I have to prove the case. They don't have to prove anything."
When the death penalty is on the table, the quota could put the case on hold until an attorney becomes available.
This happened in 2018, when Johnathan Robinson was charged with capital murder in the death of his ex-girlfriend. Circumstances changed and the case closed when Robinson pleaded guilty and accepted a life sentence.
"We do not have the capacity to take any more cases," Cuccia said. "To do so, we would not be able to provide professionally appropriate services to anyone new, or the other persons coming in, or we would be overloaded-- overworked."
Then, there are the motions.
Motions are typical in any criminal or civil proceeding, as attorneys make requests of the court.
Some motions are arguably meaningful. For instance, when attorneys for Grover Cannon, a man accused of killing a Shreveport police officer, asked for a new jury pool when they discovered that a computer glitch excluded people between the ages of 18 and 26 from jury duty.
Other motions might be considered more trivial.
A motion filed in St. John Parish on behalf of Brian Smith, who is accused of killing two law enforcement officers, argues that it us unconstitutional to prohibit Smith's attorneys from "purchasing him a caffeinated beverage during court hearings."
Every time an attorney files a motion in court, the opposing attorney must file a response, and the judge must consider both sides before making a decision.
"It's just a horrible waste of time and resources," Holland said.
When asked to respond to critics who say death penalty cases take too long to play out, Cuccia responded, "I disagree with the idea that there is some objective standard about how long any one particular case of any type should take."
He continued, "A lawyer's code of professional responsibility and the rules of professional conduct require that a lawyer pursue the defense or the prosecution of a case diligently and in good faith. And that's what we do."
Holland said as long as the death penalty is on the books in Louisiana, he'll pursue it when he sees fit.
There are currently two bills in the Louisiana Legislature that seek to end capital punishment in the state. The Senate bill just gained approval in committee.
A study by the Loyola University New Orleans College of Law found that over the past 15 years, the state has spent more than $200 million on its death penalty system, while having carried out only one execution during that time.
Click here to read the full study.