Parishes across Northwest Louisiana are tightening their purse strings to save money, and one particular budget item frequently finds itself on the chopping block – things that have nothing to do with government services.
Every year parishes give to non-government organizations, or NGOs. An NGO could be anything from a church, to a food bank, to a sorority, and parishes could spend thousands, or even millions of dollars annually on these organizations.
As money gets tight and the legal boundaries of these allocations can sometimes be blurry, parishes are scrutinizing their contributions to NGOs.
Dannye Malone, an attorney with Shreveport law firm Ayres, Shelton, Williams, Benson & Paine, LLC, was Caddo Parish's first parish attorney, but now he's outside counsel for the DeSoto Parish Police Jury, which, like the Caddo Parish Commission, is actively developing a new policies for NGO payments.
Malone said NGO payments can have great benefits for a community, but that's not always the case.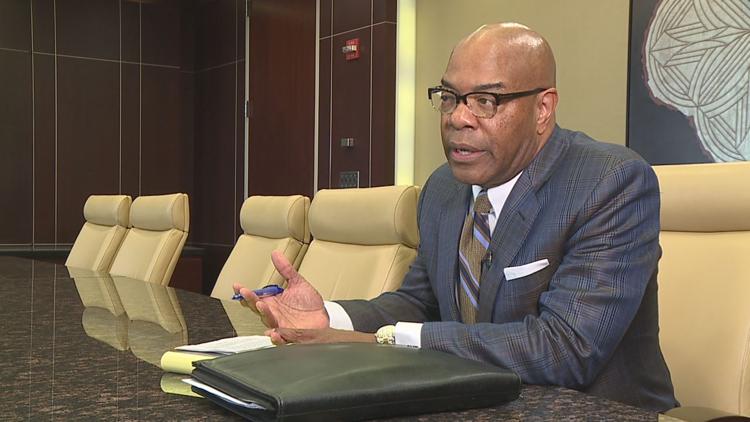 "It can go wrong if you have no accountability – if you have no standards," Malone said. "It's taxpayer money. That's what it comes down to. You've got to be a good steward of taxpayer money."
THE LEGAL TEST
In his role as legal counsel for parish governing bodies, he helps the elected officials take a closer look at NGO payments and establish accountability.
First, Malone said in order for a local government to legally give money to an organization, it must pass a three-pronged test.
"It's permissible to donate or transfer public funds, provided the governmental entity can show that public purpose," Malone said. "Number two: The transfer of the funds are not gratuitous in nature. Number three: The public entity has an expectation of receiving a proportionate benefit resulting from the transfer of the funds."
As an example, Malone said a permissible payment could be $30,000 from a parish to an NGO if it generated a $250,000 benefit for the parish as a result.
In Caddo Parish, NGOs asking for money must fill out an application. In the application, organizations must provide a description of the organization, a breakdown of how the money will be spent, detailed financial information, tax information and documentation of the organization's status as a non-profit.
Organizations must also provide contact information for its members. Caddo commissioners say this is intended to disclose any relationships that may exist between commissioners and members of an organization's leadership.
But what if the governing agency decides to ignore the guidelines set by the Constitution and still fund a NGO? Malone said that could open them up to scrutiny or even a lawsuit.
"Well, of course, all public entities must submit to audit annually pursuant to the state law. And not only that, the legislative auditor could perhaps perform an audit on that particular governmental entity. A citizen may elect to file a lawsuit for declaratory judgment to determine whether the public funds are appropriately expended. So there could be a civil suit pursued by a citizen or there may be consequences as a result of a legislative audit," Malone said. 
SETTING STRICT GUIDELINES
Recently, parishes are working to rein in their NGO spending.
Caddo Parish spent $2,982,721 on NGO payments in 2016. The parish budgeted $1,867,500 to spend on NGOs in 2018.
Commissioner Mario Chavez said that's a result of less funding in the parish, combined with an influx of applications, asking for upwards of $3 million altogether. Chavez is now working to impose more strict guidelines for approving NGO requests.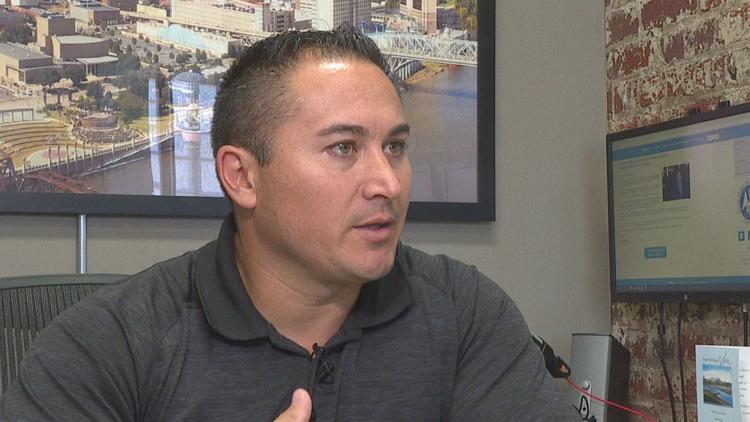 "That's the dilemma. How, as a body, do you give more to one and less to the other? And how do you decide that, and what is the matrix? Right now, there's really not something like that in place. We're trying to establish that," Chavez said. "It's not so much the winners and the losers. Some (organizations) need it more than others."
3 Investigates looked at several applications filed by NGOs in Caddo Parish in 2016, requesting funding in 2017.
The Independence Bowl Foundation requested $65,000 from Caddo Parish to pay for team payouts and a game day shuttle for the 2017 Independence Bowl game. The foundation's application contained information showed that the annual college football game generates millions of dollars locally. That request was granted.
WHERE'S THE MONEY GOING?
In the interest of full disclosure, KTBS is also on the receiving end of money from the governing bodies. The Bossier Police Jury has given $15,000 a year for the past few years to support the Independence Day Festival. The Caddo Commission and City of Shreveport also contribute and serve as sponsors.
The Louisiana Film Prize also regularly receives $50,000 from Caddo Parish because of the revenue the event generates.
In 2017, Delta Sigma Theta, a sorority, received $8,000 from Caddo Parish. Delta Sigma Theta has a chapter in Shreveport, which hosted a convention that year for other chapters across Louisiana at Sam's Town Casino.
NGO payments can also be made if the organization benefits a community from an educational or social welfare standpoint. In Caddo Parish, those money toward those types of benefits comes from a separate Riverboat fund.
For example, the Caddo Council on Aging, which provides services like Meals on Wheels for the elderly, received $100,000 from Caddo Parish in 2016, and $80,000 in both 2017 and 2018.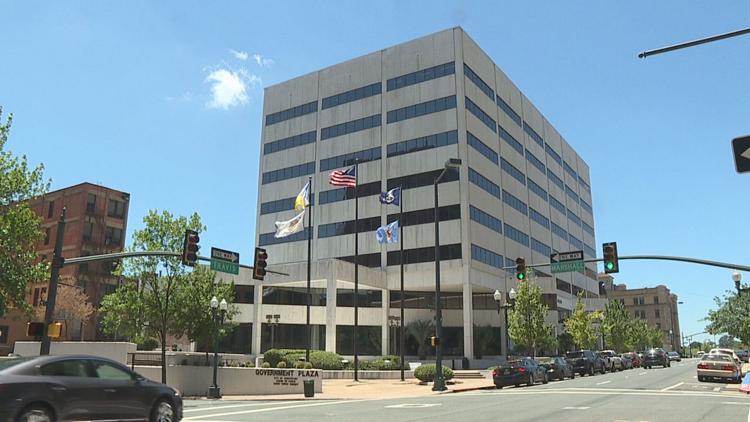 The Shreveport Opera received $5,000 in 2016, and $4,000 in 2017 and 2018 from Caddo Parish to perform in local schools.
Not all applications to the Caddo Commission and the neighboring governing bodies are successful.
"Some of the requests are simply invoices, and which really does not delineate the type of activity and type of benefit that would be received by the public," Malone said.
An example KTBS learned through a record obtained from the DeSoto Parish Police Jury is the Clista Calhoun Center in Mansfield. Friends of the Mansfield Female College, the group that operates the center, asked for $20,000.
The request didn't state why the money was needed. Instead, it listed $23,817 in expenses incurred in 2017, including $9,476 for the electricity bill, $5,484 for building upkeep, $4,779 for the telephone and internet, and over $3,500 for insurance, materials and supplies.
The Budget & Finance Committee scrutinized the request and hesitated granting it because of questions about how the facility -- a former college building turned into a place for reunions, parties, concerts and meetings – provided an overall public purpose. Most agreed the center had an economic impact to the parish through the people who attend events there and the service providers who are hired. Still, the matter was kicked to the full 11-member jury for a final vote, which was approved at the June 11 meeting.
The DeSoto Police Jury in 2017 gave $30,000 to DeSoto Habilitation Services, which provides services to adults with physical and mental disabilities. The parish has shelled out more than that in previous years. However, a request for $10,000 this year has not been funded after police jurors questioned what the money would be used for.
In Caddo Parish, Chimp Haven officials asked for $18,214.94 to pay for school visits in 2017. In its application, the chimpanzee sanctuary provided a line-by-line breakdown of how it would spend the money. Expenditures included $70 for a globe play set, $1,600 for iPads and $200 for cases, $150 for stickers, $37.72 for hand sanitizer and $14.96 for Tootsie Roll candies.
Chimp Haven did not receive any money from the commission.
In 2017, the Caddo Commission spent $1,100,068 on NGO payments for economic development, plus an additional $989,686 from its Riverboat fund for other NGOs.
As Malone works with DeSoto Parish, he suggested the police jury adopts an application process similar to Caddo's and form a committee to vet the applications, which was done at this month's meeting.
Malone also said parishes need to set a specific limit for NGO payments each year.
ON THE RECEIVING END
DeSoto Parish paid $260,300 or $640,455 requests received in 2017. So far this year, $88,451 has gone out to NGOs among the $261,950 requested.
Among those funded so far are $18,000 DeSoto High School Alumni Association for its recreation programs (but not a $25,000 request for operations), $5,000 each for the DeSoto Parish Chamber of Commerce and Logansport Chamber of Commerce, $10,000 to the DeSoto Soil & Water Conservation District and $5,000 for the Foster Grandparent Program.
The Webster Parish Police Jury handles its request differently. The only organizations it assists under the Police Jury's umbrella are the fire districts and Council on Aging since they were created by ordinance of the parish, Secretary-Treasurer Ronda Carnahan said.
The only exceptions are those created or assigned as a parish entity such as the Dorcheat Museum that was named the Webster Parish Museum and Cultural Crossroads that was named as the official parish arts organization. But the Police Jury funding to those two this year.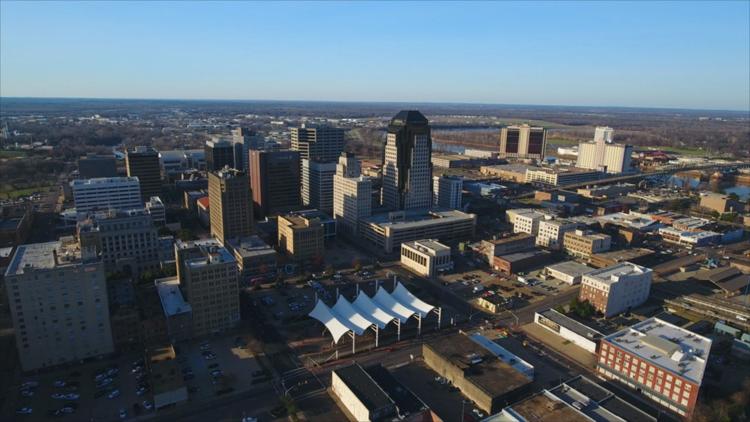 Each police juror still receives discretionary funds, however, that can be given to public endeavors. The amount per juror has been cut from $2,500 to $1,875. Their spending on these projects stayed below $25,000 annually.
Some examples of what police jurors are funding include: awning for the Police Department and Town Hall improvements in Dixie Inn, items for the shooting range, microwave for the Springhill Health Unit, striping the ballfield in Sarepta, water heater for the Senior Center and street improvements in Cullen, chain saws for the Springhill Fire District, civic center repair in Heflin, life jackets and equipment for the Minden Fire Department, picnic tables for the Doyline town park, lawnmower for Cotton Valley, repairs to the Cypress Water System and fence in Springhill,
Organizations on the receiving end of the Bossier Parish Police Jury include $115,000 annually for the Council on Aging, $45,000 for Volunteers of Youth Justice, $20,000 for Shreveport-Bossier Convention and Tourism's film office, $2,000 for the Sparta Ground Water Commission, $55,664 for the Northwest Louisiana Council of Governments and $48,250 for the Cooperative Extension Service.
EDITOR'S NOTE: See attached lists of NGO requests from the Caddo Parish Commission, Bossier, DeSoto and Webster police juries.