SHREVEPORT, La. -- Every week or so, an assistant U.S. Attorney in Shreveport meets with an agent from the Federal Bureau of Alcohol, Tobacco, Firearms and Explosives to go over illegal gun possession arrests made by local law enforcement agencies. They are looking for cases to take.
It's part of an effort across the country to respond to growing pressures to reduce the rise in gun violence. Federal prosecutors are taking more lower-level, run-of-the-mill gun cases that used to be the bailiwick of local prosecutors. Much of the time, defendants will face a higher probability of longer prison terms.
Prosecutors are identifying cases with aggravating factors such as defendants with gang affiliations, a history of violence and involvement in drug trafficking.
KTBS News reviewed indictments returned against eight men this summer and fall in Shreveport. Two of the defendants were suspects in murders; authorities allege all are members of gangs; and half have extensive criminal records. Another factor, prosecutors said, is individuals with reputations that make citizens reluctant to talk to police. One of the defendants, who had been released on bond after an arrest for attempted murder, killed a man in a gang retaliation three months later, authorities said.
Federal prosecutors in the Western District of Louisiana, which includes all of north Louisiana as well as the Lafayette and Lake Charles areas, have nearly doubled the number of firearms prosecutions in the past five years – from 63 in 2017 to 115 this year.
"I'm disturbed at the firepower we're seeing; I'm not surprised," acting U.S. Attorney Alexander Van Hook of Shreveport said. "There's a lot of violence out there and a lot of it is gang related. Those are the type of weapons we're going after."
The sources of the guns are from two primary places: stolen from automobiles and houses, and "straw purchases" where guns are bought for people who can't legally purchase them, such as convicted felons.
Van Hook said Operation Safe Neighborhoods began in 2017 with the goal of reducing violent crime by focusing on gang and drug prosecutions. Violent crime went down for a while before reversing itself, and Van Hook conceded there are parts of Shreveport that are not safe today. He attributed much of the violence in the last year to civil unrest over police brutality and heightened tensions in the wake of the coronavirus pandemic.
"Until the crime rates are much lower and the citizens in every part of our city feel safe, our job isn't done," Van Hook said. "I think there are parts of Shreveport that are safe. Our job is to make sure that everyone in every community feels safe. You can't succeed in life and address the other problems you have unless you feel safe."
KTBS News also reviewed four federal cases where the defendants were sentenced this summer and fall for being a convicted felon in possession of a firearm: Punishments ranged from three and a third- to seven years.
Local prosecutors don't always accept federal authorities' request to take a case. A man found asleep in a car at a Shreveport intersection had an assault weapon and smorgasbord of drugs in his car. Federal authorities requested the case but Caddo prosecutors kept it, saying they wanted him to serve more time than federal law allows. Their plea offer is 20 years in prison or face prosecution next month as a habitual offender.
"Our case load is 20 times more than the feds," Caddo District Attorney James Stewart said. "The routine gun cases will do all right in federal court. But they don't handle 'blood and guts' cases, and if you have someone you really want to put away and it's a crime of violence, the penalty in state court is greater."
KTBS News reviewed six Shreveport cases the U.S. Attorney's Office opened this summer and fall, looking at not only the federal charges but also past criminal cases that put the defendants on the feds' radar:
Quinterrius D. Brown, 19, charged in federal court with illegal receipt of a firearm by a person under indictment. Murder charges have been filed in Caddo court.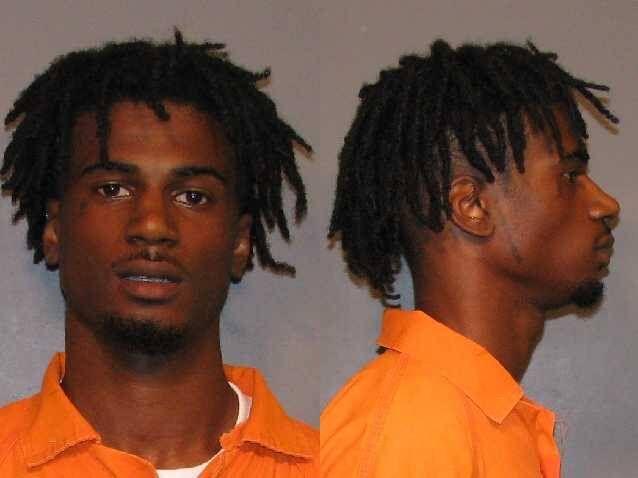 Brown was arrested last year in connection with the shooting and wounding of a man as the victim and his girlfriend waited at a stoplight in Shreveport. An 18-month-old child was in the back seat. Brown posted bond a month after his arrest, and less than three months later killed a man who was ambushed when he stepped out of his apartment, a Caddo Parish grand jury charged. Prosecutors said in court filings that the slaying was in retaliation for an earlier shooting. 
During a candlelight memorial for the murder victim, a group drove by and started shooting, police said. No one at the memorial was hit but bullets went into two apartments, including one where a woman was in bed with her child. They were not hurt. Brown has been charged with property damage in that case.
Caddo prosecutors said in a court filing that Brown is a member of a gang that "are responsible for much of the gun violence in Shreveport."
Lilterrence Pierce, 27, is under federal indictment on drugs and firearms charges. Prosecutors said a sheriff's deputy pulled Pierce over for speeding and found a 9mm pistol, a .45-caliber pistol, a 5.56-caliber pistol, 86 rounds of ammunition and marijuana in the car. The man with Pierce, 19-year-old Kenyon Coleman, was also indicted for being a conviction felon in possession of a firearm. They've pleaded not guilty.L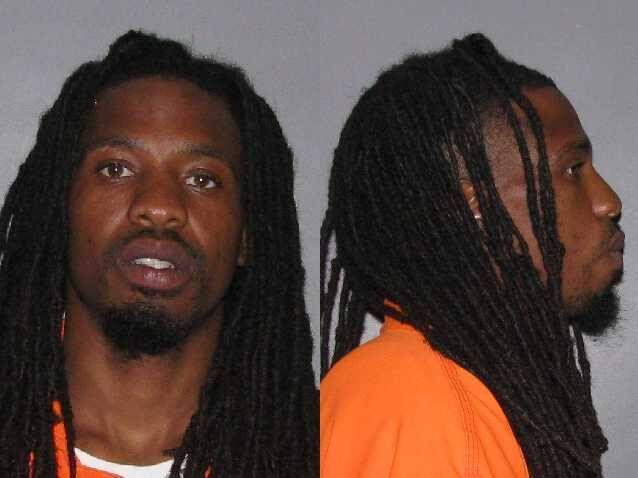 Pierce was a suspect in a homicide that occurred on June 1, 2016, when three gang members pulled up to a house in the MLK neighborhood, got out of a pickup that had been stolen in a carjacking and started arguing with a group there, Shreveport police said. Each side began shooting, leaving one man dead and two others wounded.
Pierce denied involvement. Police said neighbors were afraid to talk and Caddo prosecutors concluded there was not enough evidence to file murder charges. He was prosecuted for illegal use of a weapon and sentenced to 18 months in prison.
Pierce has arrests going back more than a decade, Caddo District Court records show. He got a two-year sentence for burglary in 2013 and a suspended sentence in 2011 for firing a gun into the air. When federal prosecutors took his case this year, he was facing drug possession and illegal possession of weapons charges in Caddo court. He'd pleaded not guilty.
Tramarciea Jovan "JJ" Ruffins, 28, is a member of a gang operating out of North Shreveport that has been involved in a "war" with rival gangs that has resulted in several shootings, Caddo Parish prosecutors said in a filing in one of several felony cases against Ruffins.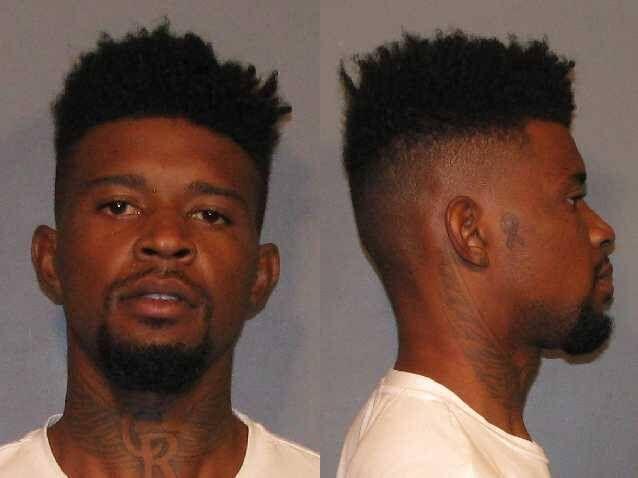 Court records show Ruffins has been arrested 10 times on drugs, weapons, battery and unauthorized entry into a dwelling in the last 11 years. He has four convictions, four cases have been dismissed and three are pending. His longest sentence by far was four years for a shooting in 2012, court records show.
Shreveport police said Ruffins had a .45-caliber pistol when he ran into a house last March trying to hide from narcotics agents. Federal prosecutors are using that incident to try to send him to prison for being a convicted felon in possession of a firearm.
Haston Smith Jr., 29, is a member of a north Shreveport gang, Shreveport police said. He has been arrested nine times in the last 10 years, the majority for drug crimes, Caddo District Court records show. The longest sentence was 18 months for shooting at a car as it left a city park. The intended victim in the car shot back, Caddo prosecutors said. Smith initially got a suspended sentence, but was sent to jail after he violated terms of his probation.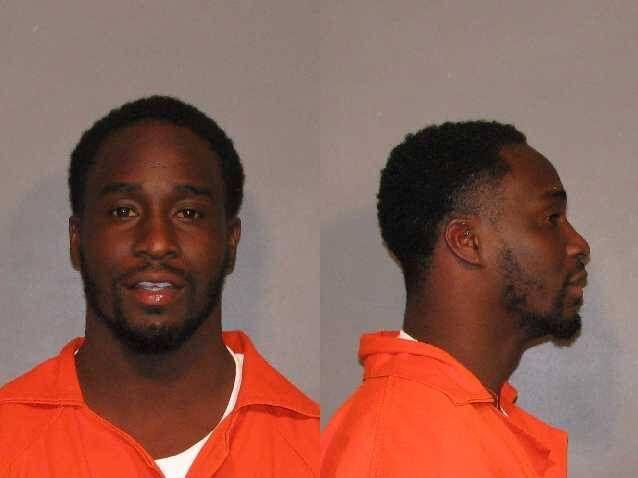 Federal prosecutors have charged Smith with being a convicted felon in possession of a loaded .40-caliber handgun. He was arrested last month by a violent crime abatement team whose members had been tailing him. He was arrested after being pulled over for a minor traffic violation.
Cedarrick Brooks, 22, and Kymmton Solomon, 24, are running buddies, Caddo sheriff's deputies and Shreveport police said.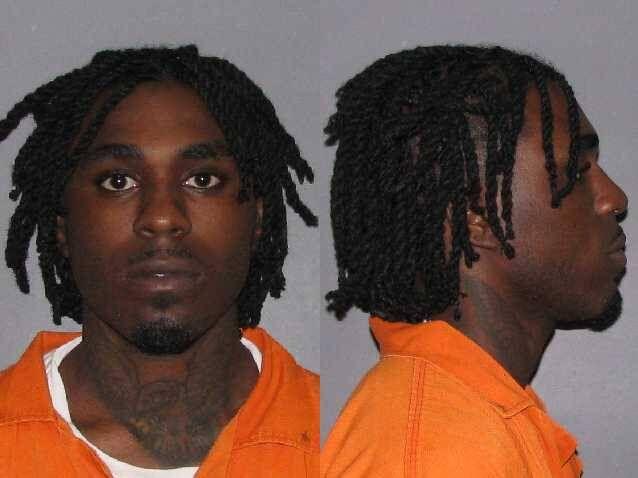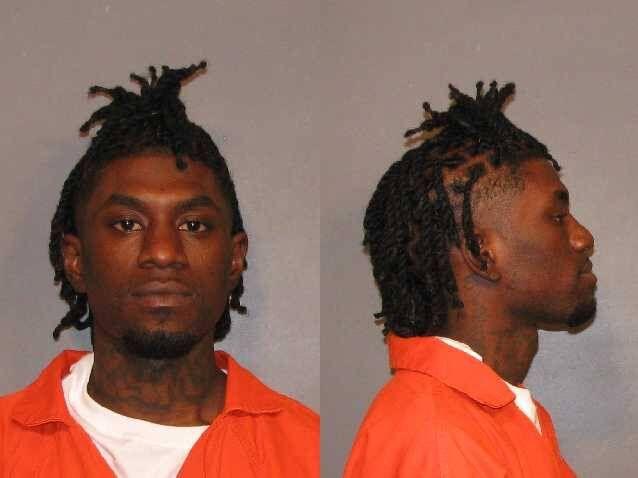 They were arrested last month after a chase that began when a deputy tried to pull them over for a traffic violation. Authorities said the men eventually ditched the car and ran. Deputies said they found two long guns in the car.
Brooks at the time was wanted for shooting and wounding a man in Shreveport's Mooretown neighborhood. Solomon was wanted as an accessory to attempted murder, police said.
Joshua Dominique, 22, of Shreveport, was arrested in June after the driver of a car in which he was riding was stopped for traveling 109 mph on Interstate 20 in Bienville Parish. A sheriff's deputy said he found an AK-47 pistol loaded with 30 rounds of ammunition and marijuana in a backpack on the floorboard.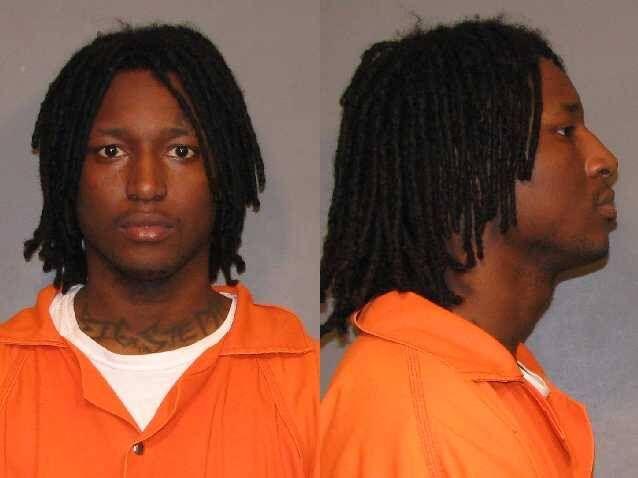 The traffic stop occurred hours after a nearby shooting that occurred after a dozen people had gathered outside a gas station. Shell casings found at the scene were the same caliber and make of the ammunition found with Dominique but he has not been charged in that slaying, Bienville authorities said.
Dominique is under indictment on charges of possession of marijuana and possession of a firearm during a drug-trafficking crime. He has pleaded not guilty.