(SHREVEPORT, LA) - The spirits moved her.
A brazen shoplifter, her eyes darting between her intended loot and any would-be witnesses, stole 18 bottles of alcohol from a Shreveport liquor store -- putting them everywhere from her oversize purse to her bra.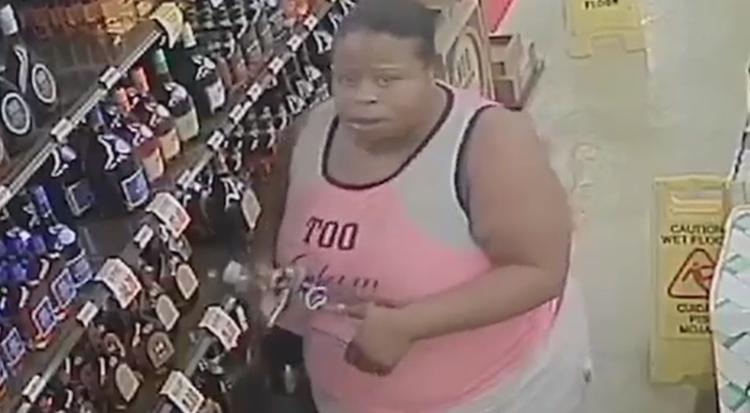 No beer. She concentrated on wine and the hard stuff -- although she took a bottle of wine to the register to buy it before casually walking out of the store with the rest.
It happened August 18 at a liquor store on Bert Kouns Industrial Drive.
In an escapade lasting just over two and a half minutes and caught in its entirety on store security cameras, the woman started by putting liquor bottles in her purse.
Next came resting places in the crotch area of her pants and her bra as she moved from shelf to shelf.
A younger woman, apparently an accomplice, stood watching at one point before following the woman out of the store.
Store security video shows the woman taking the single bottle of wine to the register and handing it to the clerk.
Police did not say whether the store clerk was distracted during the shoplifting.
No arrests have been made. Police released surveillance video of the theft in an effort to catch the woman.