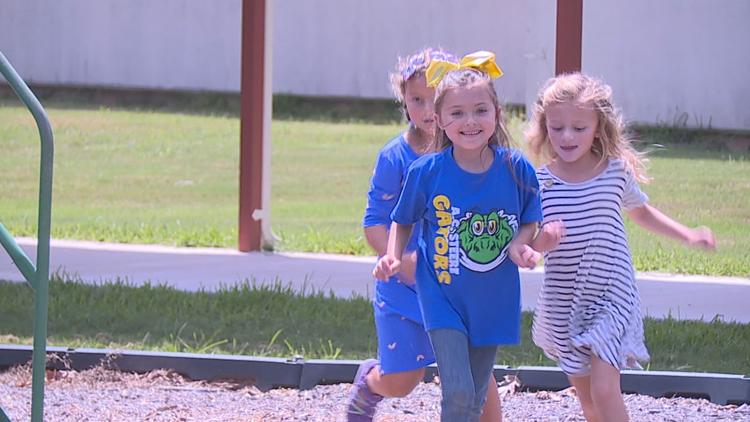 It's always an adjustment starting a new school year. New teacher, new classmates and new material to learn.
But for someone like Braylee Davis, it's like she never left.
The six-year-old almost died March 28th when she was playing on the swings with her brother and her neck got tangled in the swing set.
"She's still got some healing to do in the lungs," said her father Jason Davis. "She's back in cheerleading and not having problems. You wouldn't think there was anything wrong if you didn't know the story."
Braylee is back on the playground playing with her two best friends, reading stories and of course, sharing a few laughs.
She couldn't finish kindergarten at A.C. Steere Elementary School and was released from the hospital on her birthday, May 15th.
"It was just horrible to hear the news, we prayed about her," said Braylee's first grade teacher Lisa Broussard. "I didn't know her and I was trying to picture her in my mind when I first found out."
Even though she didn't know her, Broussard was excited when she found out Braylee would be in her class.
"She has done remarkable, I would have never known she was in an accident or in the hospital because she has done just as well as anyone in the class."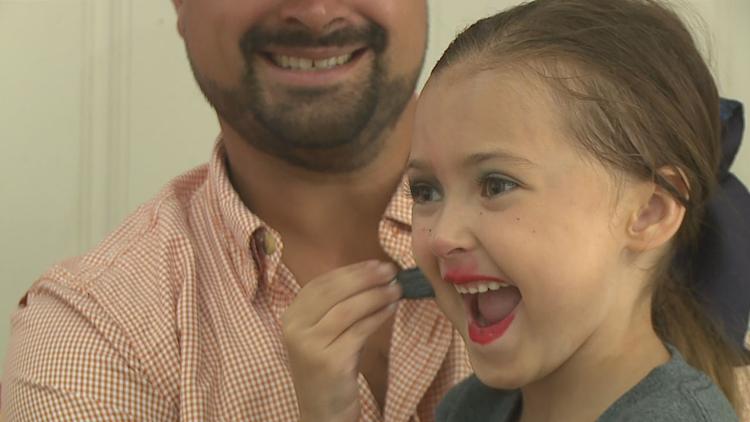 Braylee is sounding out words, reading, counting and even knows her vowels. Her father says she's picked back up where she left off. The only area in school she needs a little TLC is in gym class.
"When she's outside, making sure she doesn't get too winded. She's pretty much healthy, but she's still young and has some healing to do with her lungs."
One things for sure, Braylee is back to her fun-loving, playful and creative self.
Davis says she wouldn't be where she is today if it weren't for the help from Dr. Scott at Oschner LSU Health, the ICU and pediatric nurses, Summer Grove Baptist Church, A.C. Steere Elementary and our first responders.