SHREVEPORT, La. - Authorities have recovered an aircraft that crashed into the Red River last month.
A barge from Blunt Brothers Construction moved into position south of the Shreveport Downtown Airport Monday morning to begin the recovery operation.   
RELATED ARTICLE - 2 escape plane crash on the Red River
The single-engine Cessna went down in the river on Nov. 24 while the pilot and passenger were practicing touch-and-go landings. Witnesses said the plane's engine failed as the aircraft approached the end of the south runway. Both men escaped from the plane and swam to the bank. Neither was injured.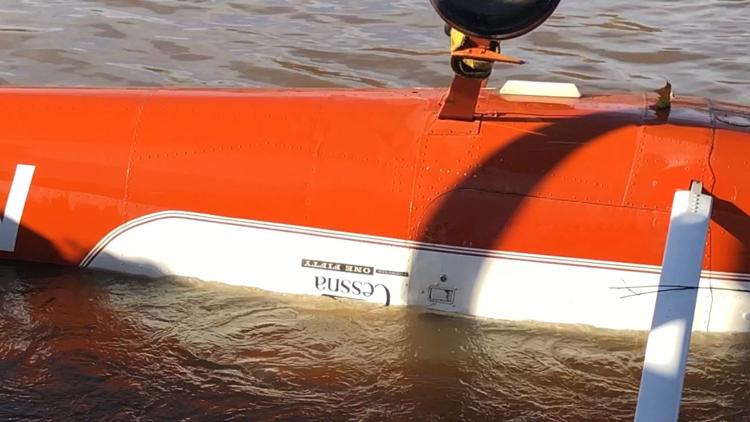 The plane will be taken on the barge back to Blunt Brothers Construction on East 70th Street and moved back to the airport at a later date.