DOYLINE, La. – Dozens of dogs and assorted other animals are headed to new homes after being seized from a hoarding situation a week ago in rural Webster Parish.
Benjamin McCann, 35, and Sara Amanda Hernandez, 38, have been charged with cruelty to animals and cruelty to juveniles. Hernandez is additionally charged with on two unrelated warrants.
Sheriff Jason Parker said the living conditions for the family, which included a 10-year-old son, was some of the worst he's seen in 28 years of law enforcement. "It was a terrible situation," he added.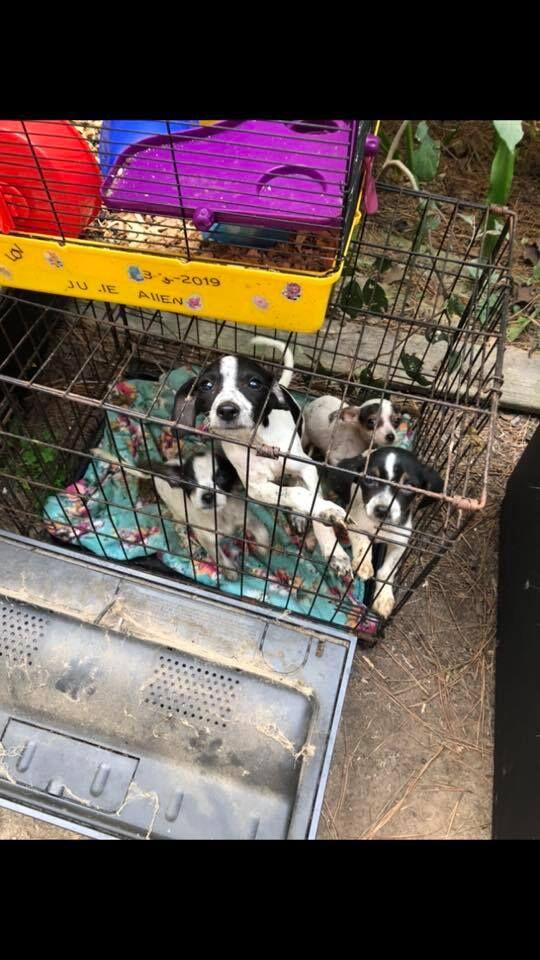 Deputies have been to the property before after receiving complaints about the animals but were never able to catch the couple at home. This time, deputies responded after a neighbor called to report what sounded like child being attacked by a dog in the yard.
The child was not attacked; he was only playing, Parker said.
Deputies and firefighters who responded to help gather up the dogs had to wear hazardous materials suits to enter the home, which Parker said was filled with feces, urine and roaches.
Michelle Benson Lewis, head of LaMa Animal Rescue of Springhill, and board member Kristy Nix were not prepared for what they and other volunteers encountered. They were set up selling fundraiser tickets at the Springhill rodeo when they got a call about the situation.
Small and large adult dogs were chained in various spots around the yard. Deputies had rounded up puppies that were inside and had them crated and ready for transport. Some dogs eluded capture and took several days to trap.
"Fleas, filth, pig trails in house … and one end of trailer was boarded up," Lewis said. A hole in the floor allowed dogs to come and go.
Hernandez told one of the rescuers they got some of the dogs from Craig's List advertisements, Lewis said.
The number of rescued animals was conflicting at first, but Lewis has put the final total at 35 dogs, two ferrets, two roosters in a cage, one rabbit, a rat, chinchilla and hamster. Several pond turtles were in a container, too. The live ones were released.
One puppy has died. Two others are hospitalized at McMahen's Veterinary Clinic in Springhill.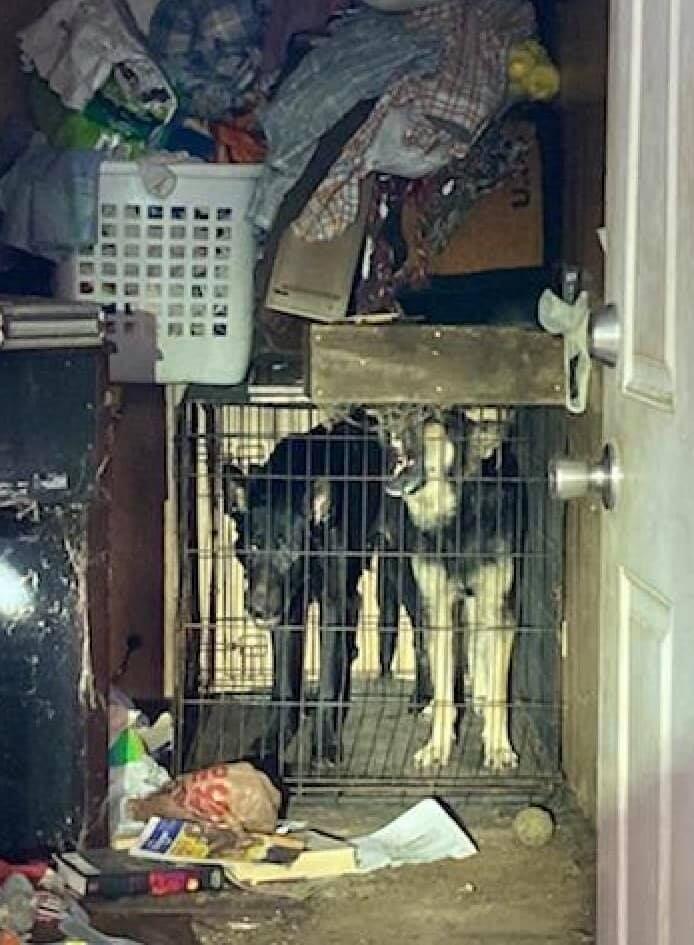 Among the rescued dogs was a Great Dane that was padlocked to chain and tree and two German shepherds kept in a crate in the home. Through research, Nix was able to trace one of the shepherds, named Ollie, to an organization in Utah that trains service dogs.
McCann reportedly claimed he suffered from post-traumatic stress syndrome and needed Ollie to assist him. Ollie and his female companion were "standing in their own filth" in a small crate, Lewis said.
The owner of the organization that trained Ollie is taking him back, along with his female friend. A former military service member living in DeSoto Parish who also has a German shepherd from the same Utah organization has volunteered to transport the dogs this week. Lewis credits Nix for making that happen.
Finding placement for the animals took a lot of networking among other rescue organizations, Lewis said.
Nina's Road to Rescue took five. Humane Society of Louisiana is caring for nine. Louisiana Dogs accepted a beagle. A blue heeler went to a rescue in South Louisiana that specializes in that breed. Delta Humane Society will have seven when the last few are delivered. And LaMa Animal Rescue has eight in its care.
Boarding fees along are over $600. That doesn't account for veterinary care, Lewis said.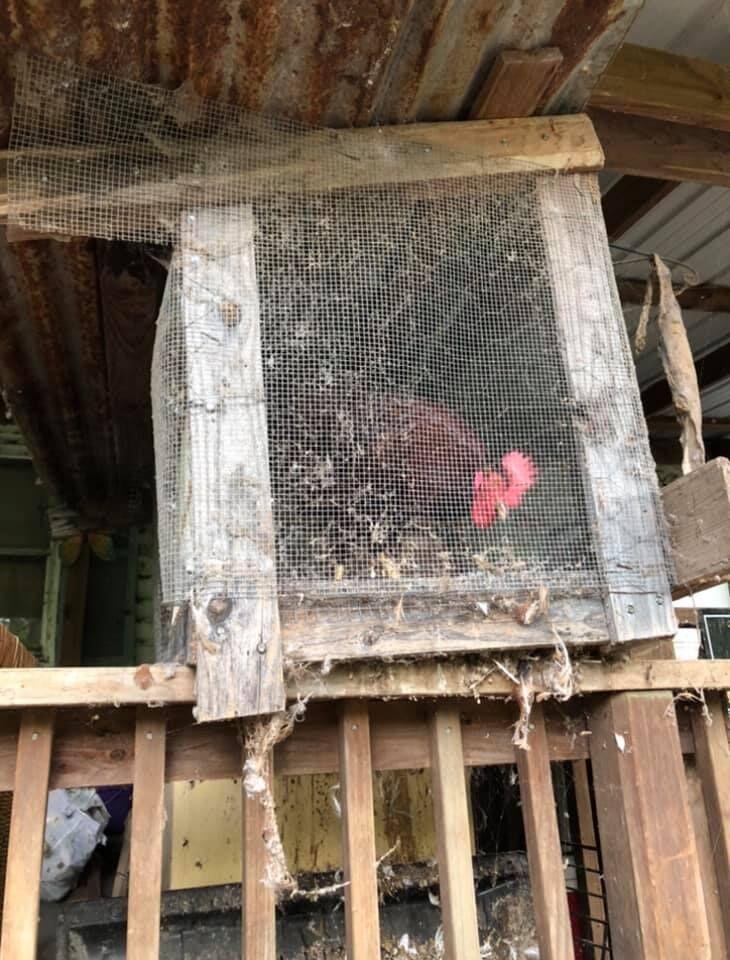 "I was not prepared to handle the whole thing but it happened. … We have worked non-stop," she said.
Lewis has already notified the Webster Parish District Attorney's Office that she wants to be kept up-to-date on the case and to be included for restitution of expenses if the couple is convicted.
McCann and Hernandez are out on bond. The landowner of the property has given them five days to move, Parker said.