SHREVEPORT, La. - The Shreveport National Weather Service had issued a Dense Fog Advisory for east Texas, southeast Oklahoma, southwest Arkansas and northwest Louisiana including Caddo, Bossier, Webster, Claiborne, Union, Lincoln, Red River and DeSoto parishes until 7 a.m. Wednesday.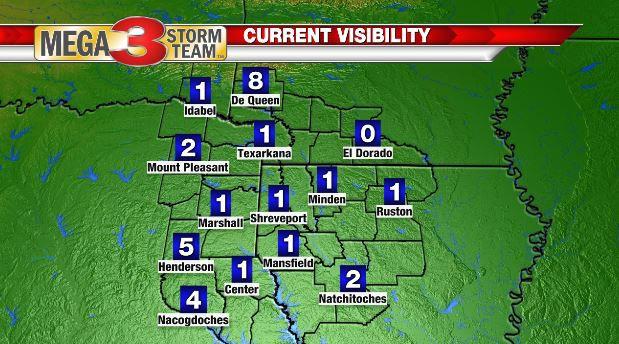 The visibility which was near zero Tuesday evening may drop even lower as the night wears on.
The forecast for the rest of tonight also calls for more rain after midnight.  Temperatures should rise toward dawn as a warm front moves through.
Get the latest weather on KTBS 3 First News at 4:30 a.m. with Meteorologist Brian Fowler.