The satellite image of Tropical Storm Nicholas shows a very disorganized storm.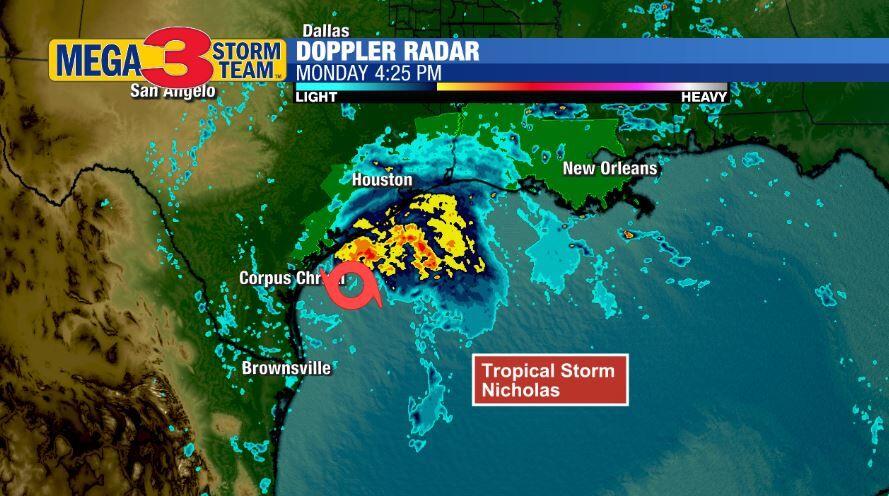 The center is actually in the southwest part.  This shows up in the Radar imagery.  The strongest thunderstorms and winds are northeast of the center.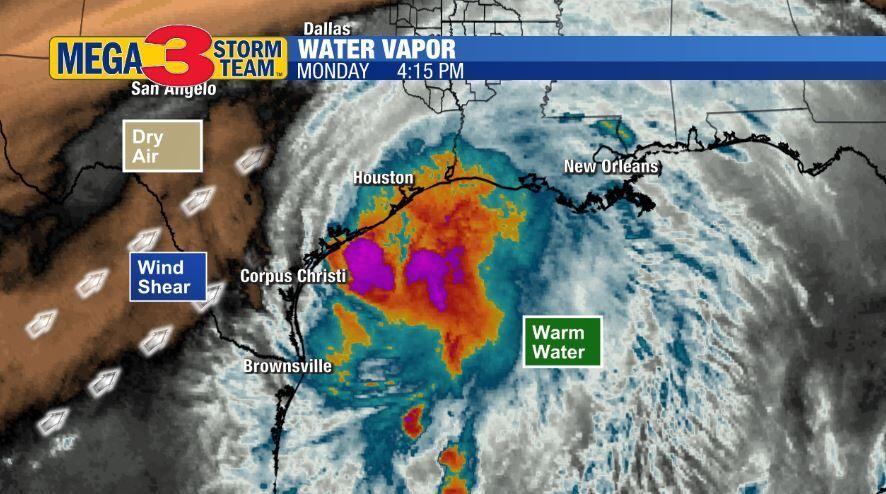 Strong environmental winds pumping dry air into the southwest part of Nicholas plus frictional effects of the Texas coast seem to be hindering additional development. 
On the other hand, very warm water in the gulf at almost 90 degrees is helping Nicholas fight all the adverse environmental effects.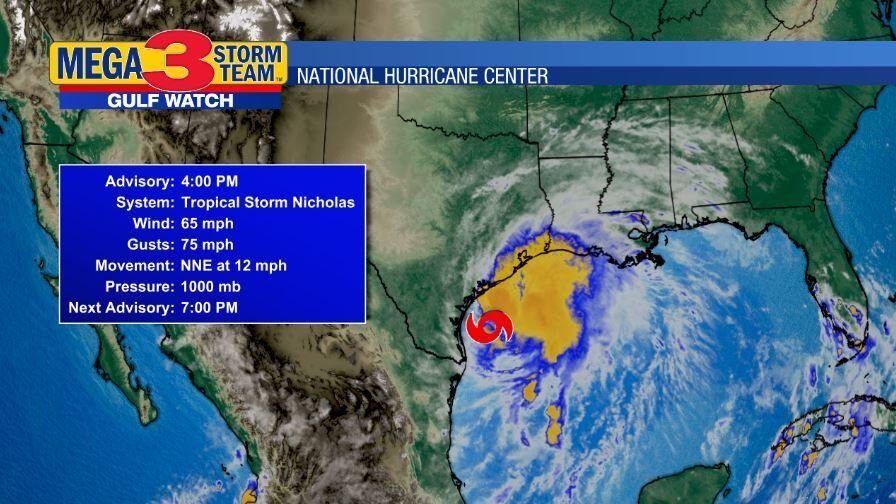 The current data according to the National Hurricane Center's 4 p.m. advisory has the winds at 65 mph.  Movement was north at 12 mph.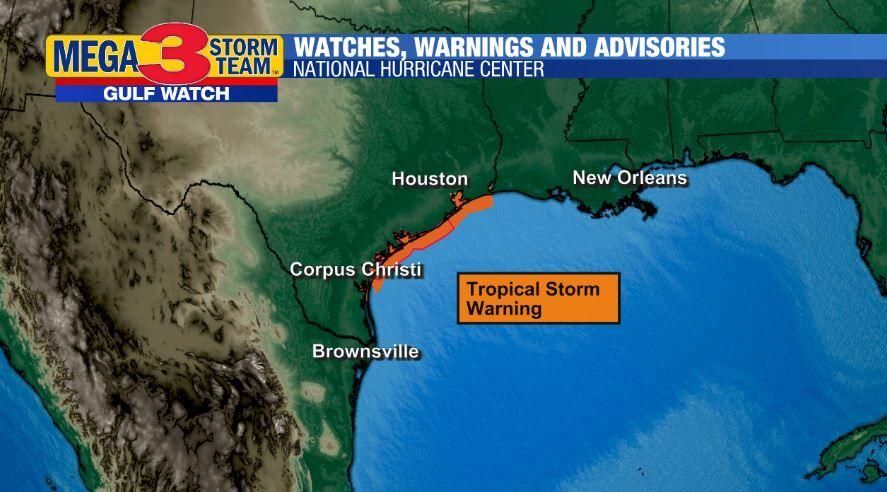 Tropical Storm Warnings are in effect for the Texas gulf coast as 39 mph winds or higher are occurring.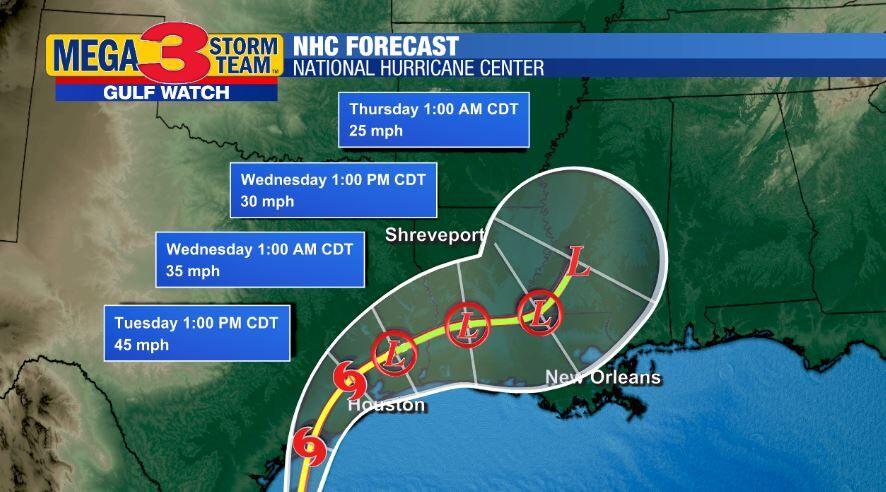 The National Hurricane Center forecasts Nicholas to stay along the gulf coast for a few days while weakening rapidly.  Late in the period, the remnants could turn north and push toward Tennessee.
A passing upper level storm system could be the cause in the forecast thinking.  As it approaches, the dip in the jet stream could keep Nicholas moving east along the coast.  Then, on the back side of the disturbance, the upper ridge could push the remnants north.
With the current forecast, the heaviest rain may stay south of the ArkLaTex.
Stay up to date with the KTBS 3 Hurricane Tracker.
RELATED CONTENT - Click here for the very latest MEGA 3 StormTeam forecast