SHREVEPORT, La. -- Have you got your COVID-19 vaccine? For some, that question comes with an enthusiastic, "Yes." For others, there's a very definite reluctance to get the shot.
It's become apparent that not everyone wants to roll up their sleeve. But the numbers of those reluctant is shrinking.
An Associated Press-NORC poll conducted in late January showed that 33% of adult Americans did want a COVID-19 vaccine. That figure has dropped to 25% in the latest survey.
"At this point I'm indecisive, after having COVID, I had a very bad case of COVID," said Patti Hartley of Benton.
"I've been waiting and waiting," said Mickie AndrePont of Shreveport.
"I'm a little concerned about taking the shot," said Diana Chance of Benton.
"I've had my vaccine and I'm very excited to have done that," said Betsy Eaves of Shreveport.
If you're keeping score at home that's 50/50 of those who are hesitant and those who want it or have already taken it. For those that want the vaccine the reasons are pretty similar.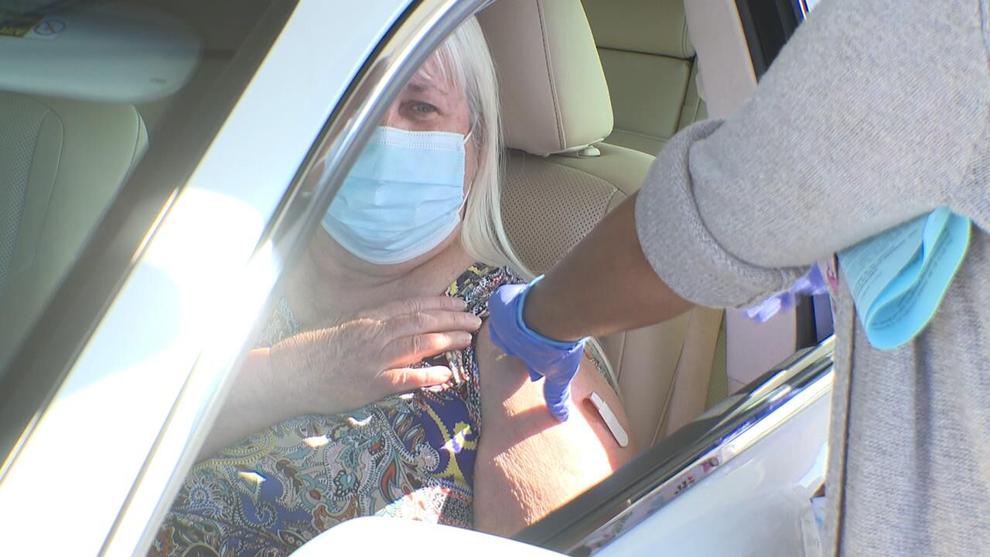 "It's socially responsible for me to take it, it's responsible not only for me and my loved ones, but for anyone that I encounter," said AndrePont.
"I trust science and the medical doctors and I think it's also socially responsible for me to take care of other people as well," said Eaves.
For those that don't want it right now the reasons are varied and based on many factors.
"I've actually had some very severe reactions to different shots, even the flu shot," said Chance.
"I'm just going to wait a while until I have more information," said Hartley.
"Those who are hesitant, and I would say that's the vast majority ... those who are hesitant, than refusing ... will see very quickly that their colleagues have gotten the vaccine and no adverse side effects or long term complications or other issues," said Dr. John Vanchiere of LSU Health Shreveport.
The U.S. Census Bureau along with the CDC and the National Center for Health Statistics do a survey every two weeks. Their data shows geographic, demographic and political divides.
Younger people and people of color are least committed to getting a vaccine. Residents of Southern states -- that's us -- are the most reluctant, while those in the Northeast are the most willing to get a shot. That's also consistent along political lines. More conservative means less likely to trust the federal government. More liberal translates to more trust in big government and public officials who are consistently pushing for everybody to get vaccinated.
Many medical professionals believe the numbers of those who are reluctant will come down over time..
"We've seen that with other vaccines in the past, even the pandemic flu in 2009. We saw that there was hesitancy early on, but once we had delivered millions and millions of doses people realized that, okay, I've let the other people go through the process and their okay....I'm going to be okay too," said Vanchiere.
-----
To dive even deeper into the vaccine and public confidence, check this link to the Kaiser Family Foundation's COVID-19 page. It breaks down every aspect of the virus with a dashboard of trackers, tools and data of all kinds for every part of the country.