Shreveport police officer killed
2019 rang in on a tragic note in Shreveport.
Shreveport police officer Chateri Payne was gunned down in front of her home on January 9. The rookie officer was about to start her overnight shift.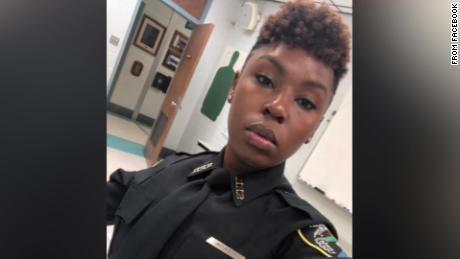 Payne was 22 years old. Police say Payne's boyfriend, Treveon Anderson, shot her.
Also accused in her death, Glenn Frierson and Lawrence Pierre II. Frierson pleaded guilty to unrelated federal firearms charges and in December was sentenced to 12 ½ years in prison.
Anderson, 27, and Pierre, 22, are both charged with second-degree murder and remain in the Caddo Correctional Center, with bail set at $1 million each.
Justice for a fallen officer's family
Days before Thanksgiving, justice came for the family and friends of fallen Shreveport police officer Thomas LaValley.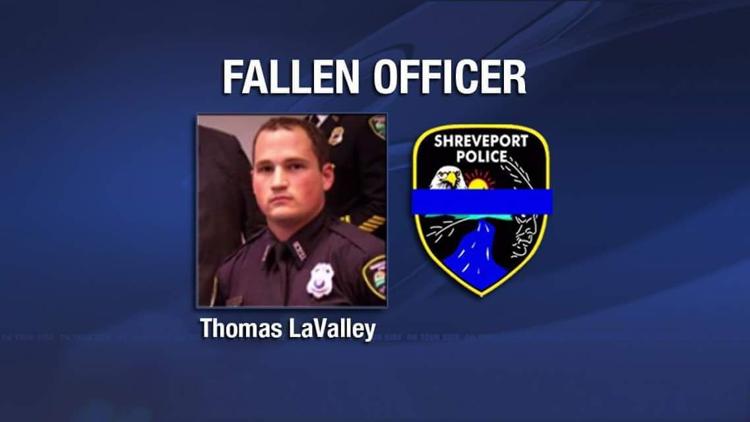 A jury convicted Grover Cannon of first-degree murder for LaValley's 2015 death.
LaValley was shot multiple times while responding to a domestic disturbance.
Cannon was spared a death sentence, as the jury was unable to make a unanimous decision during the sentencing phase of the trial. A judge is scheduled to impose a sentence of life in prison without the possibility of parole on Jan. 2.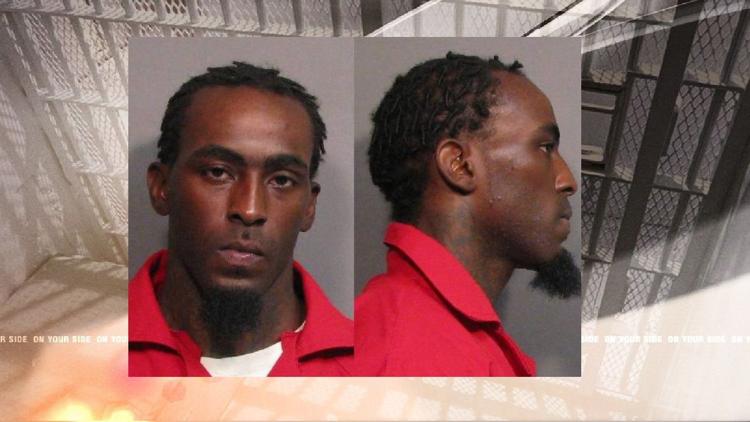 LaValley's mother, Jackie LaValley, said she was pleased with the outcome of the trial. 
"(Cannon) is not going to be able to get out and kill someone else, which I feel like he would have done if he was out in the public," LaValley said.
Young lives lost
Lives of multiple children in Northwest Louisiana were tragically cut short in 2019.
In February, Jordan Bachman, 17, and Solan Peterson, 13, took their own lives inside the Ware Youth Center in Coushatta.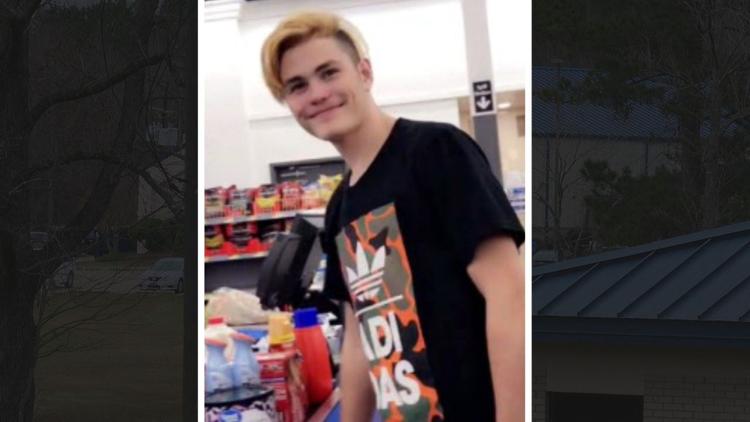 Both teens were being held in solitary confinement when they hanged themselves within the same 72-hour timespan.
"I truly can't imagine what (Solan) was thinking," said Savanah Hall, Peterson's older sister. "Especially for so long, in a room with no windows, by himself."
The Louisiana Department of Children and Families found multiple violations at Ware on the nights both children died.
The Red River Parish District Attorney's office is still investigating to see whether criminal charges should be filed.
Since his death, Peterson's family has advocated for juvenile justice reform on the state level. The passage of Solan's Law in June established more concrete guidelines for juvenile judges to use when determining whether to send a child to detention.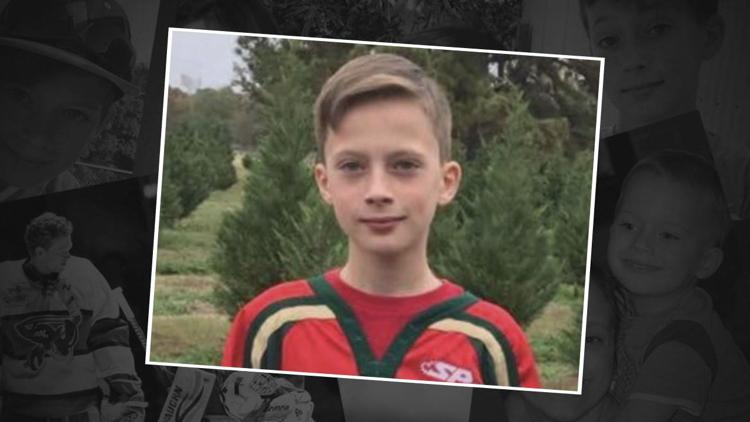 "But there is still a lot that needs to be done," Hall said.
Young lives were also lost as a result of gun violence in Shreveport.
One-month-old Queen Dean was killed in a drive-by shooting in August. According to police, the infant was asleep on the couch inside her family's home in the Sunset Acres neighborhood, when bullets pierced the wall.
No arrests have been made in this case.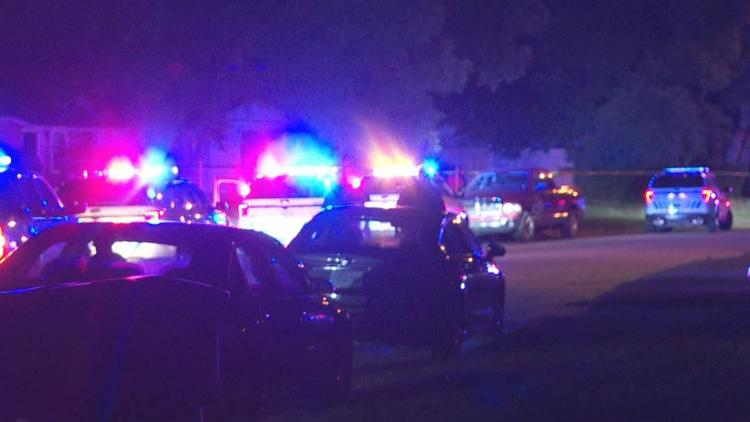 In November, two-year-old Kynsley Robinson was in the car with her father when someone opened fire. The toddler was shot in the head.
Ta'Darius Upshaw currently sits in jail, charged with second degree murder in the toddler's death.
A new chief
Efforts to curb the violence that has long plagued Shreveport came under the leadership of a new chief of police.
Ben Raymond officially assumed the role in September. He'd been interim chief for roughly ten months after former Shreveport Police Chief Alan Crump took medical leave in 2018 and eventually retired.
Raymond's appointment to his permanent role by Mayor Adrian Perkins came amid some debate, after Raymond was not one of three recommendations for chief submitted to the mayor by an advisory committee.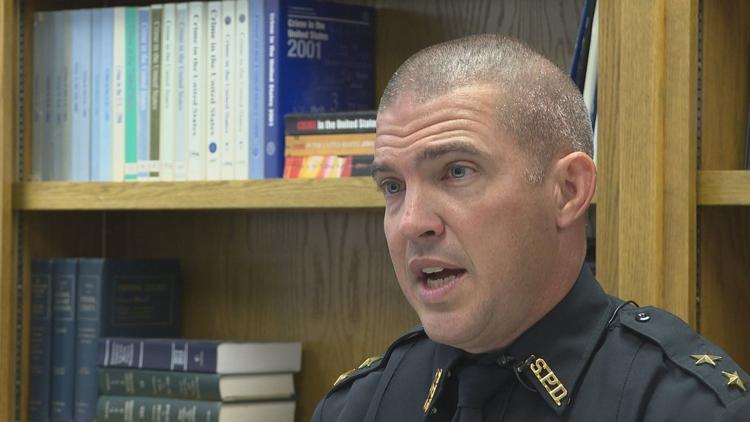 "I knew that I was going to do the best job possible, and I knew that I was going to put forth an effort that somebody was really going have to be on their game to show that I didn't do a good job," Raymond told KTBS after he was confirmed by the City Council.
Shreveport voters reject bond proposals
The new chief of police joined Perkins in 2019 in asking Shreveport taxpayers for a new police headquarters.
A new facility was one of several expensive line items in a series of proposed bond packages totaling $186 million.
"We have to re-invest in our community," Perkins implored voters at one of a series of public meetings discussing the bond proposals leading up to the November election.
The nine-figure sum was broken into three separate proposals: $78 million for streets and drainage projects, $32 million for water department projects and $76 million for public safety needs.
The streets and drainage bond lost by only 66 votes, while 51 percent of voters said "no" to the water bond and 52 percent rejected the public safety bond.
Governor gets a second term
In another narrow election-night margin, Louisiana Gov. John Bel Edwards was re-elected.
The Democratic incumbent bested Republican newcomer Eddie Rispone, winning 51.3 percent of the vote during the general election.
Rispone, a businessman who touted his status as a political outsider, had hoped to benefit more at the polls from the support of President Donald Trump, who visited Louisiana multiple times leading up to the election to campaign against Edwards.
#RustonStrong
It's hard to talk about a year in the ArkLaTex without mentioning the weather.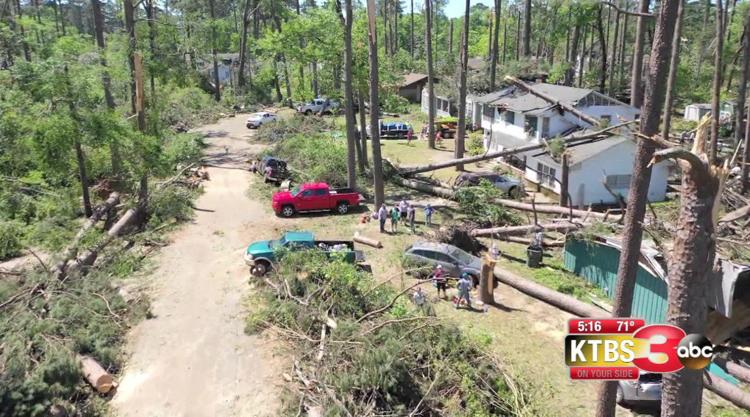 The worst of it came in the form of an EF-3 tornado that decimated parts of Ruston in late April.
"It sounded like a huge train was coming," said Megan Proverk, a student at Louisiana Tech University. "We walked outside and we thought, 'This isn't happening. This is just a dream.'"
The storm claimed the lives of Kendra Butler and her son, Remington, just days before his 15th birthday. A tree fell on their home, crushing them.
The community rallied, as residents and Louisiana Tech students immediately took to neighborhoods and the college campus to clean up debris. The hashtag "#RustonStrong" was born.
"To rebuild it's going to take months," Ruston Mayor Ronnie Walker said after the storm. "In some cases, years. I can tell our people and our region and our state as a city, we're not slowing down."
Efforts to rebuild neighborhoods and parts Louisiana Tech's athletic facilities are still underway.
Rising from the ashes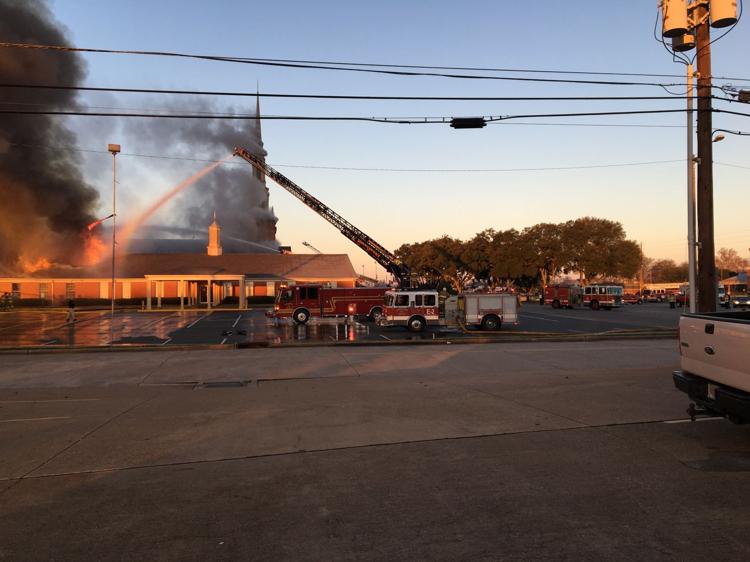 Efforts are also underway to rebuild a Bossier City landmark.
After 2018 brought the largest fire in the city's history to First Bossier, 2019 brought a new beginning when crews broke ground in September.
"To see how far we've come in a short amount of time has been very encouraging," said the Rev. Brad Jurkovich at the groundbreaking ceremony.
Geauxing all the way
2019 ended in celebration across Louisiana when LSU's football team claimed the top spot in the college football playoff rankings and dominated Oklahoma in the Chick-Fil-A Peach Bowl Saturday night. LSU also produced its first Heisman Trophy winner in 60 years with quarterback Joe Burrow.
In a tigers-versus-tigers showdown, LSU will play Clemson for the national title on Jan. 13.