Agri-business is big business in the Bayou State. And it's about to have a new farmer in the mix.
Adam Caughern of Gilliam is what can be referred to as a "student of the game." As a student of agri-management at LSUS, he is an aspiring farmer -- one who works the land to produce food, is market driven and hopefully gainfully employed.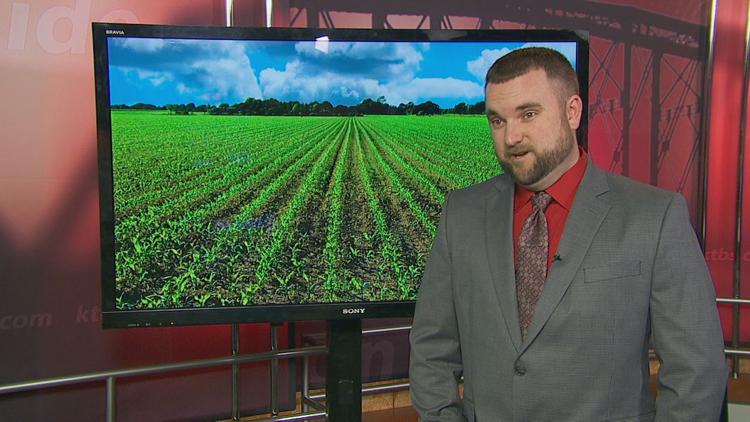 Caughern heard about a "Listen to Agriculture Tour" that featured Gov. John Bel Edwards and agriculture Commissioner Mike Strain visiting Caddo Parish, and he was eager to attend.
He was able to network with farmers and ranchers in efforts to up start his own operation literally from the ground up. He has a small farm operation but wants to grow -- and he's done his home work
"Graduated from North Caddo High School in Vivian, then went on to the College of Business Administration at LSUS and went to work. Recently, I have joined class 16 of the LSU Ag Leadership program," Caughern said.
This is a hands-on class.
"We have traveled the entire state, especially South Louisiana in the seafood industry, in Central Louisiana and toured the nurseries," Caughern said.
And sugar cane harvest.
So Caughern has diversified his background in aspiring to become a major producer in the state.
It's all about the economy, according to Strain.
"The idea is to grow the income of rural Louisiana. As i say every day, the natural resource industries of the state are the foundation of the economy," Strain said.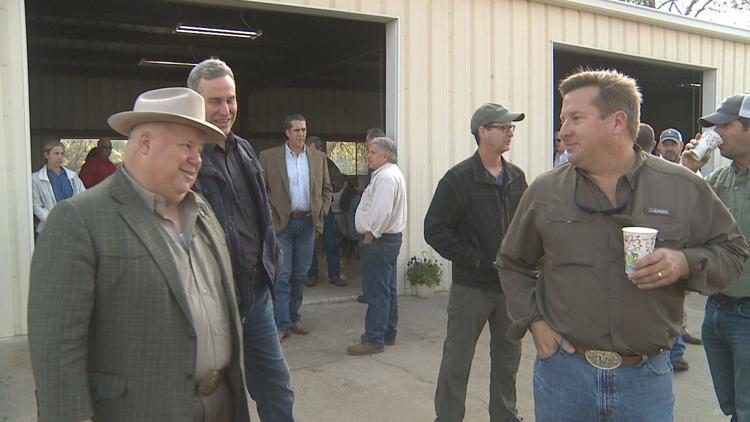 There are many examples in the ArkLaTex from which Caughern can learn, including the Logan family that has toiled the soil for somewhere near 100 years in Caddo Parish
"It's a real uphill battle. Somebody would have to work with an existing farmer and work into that operation. It is very capital intensive. People that do it I respect them greatly because it's very hard," said Stephen Logan of Gilliam.
For the capital intensive part, Bubba Fuller of Louisana Land Bank weighs in.
"Well, our mainstay is finance this type of land such as this -- rural production, property crop production, land and hunting property. For someone to just get in farming it is very difficult. Some guys may be full time employed and farm on the side," Fuller said.
Caughern has the drive to overcome the obstacles. But the key punch for now is networking.
"I network with people all around me. I network with Farm Bureau and other young farmers around me who share the same goals in problems that I do. So it's nice to be able to look out there and say I'm not alone in this," Caughern said.