BOSSIER CITY, La. - In the traditional question style of the game show Jeopardy!, what is the fourth leading cause of cancer death in men and women? The answer: Pancreatic cancer.
Alex Trebek, who's been the host of Jeopardy for 35 years, is undergoing another round of chemo treatment for pancreatic cancer.
He announced in March his cancer is at stage four. Most patients don't survive beyond 5 years.
A Bossier City family is closely watching Trebek's journey. They lost their mother, Katherine Kelly, to the same type of cancer in January.
Sharon Flournoy's is the youngest daughter, "When Alex was diagnosed, and everything came rushing back. I was like, oh my gosh, will he beat this?"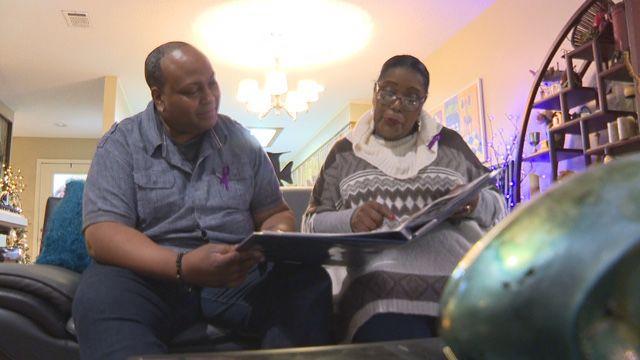 Flournoy and her siblings still can't believe how quickly pancreatic cancer took their mother, "Mom was like, we caught it early, and we will be okay. And that's all I kept saying this that if we caught it early, I know that statistically speaking, there's a chance," says Jacques Brooks, the youngest of five.
She caught it at stage one. "Alex was diagnosed in stage 4.  So, I'm like, I'm going to track with him," recalls Flournoy.
Like Trebek, their mother was also a woman of faith, "So combine it with medicine, that's a win-win situation," says Brooks.
When the family was told there was no longer any sign of the cancer they thought their prayers had been answered, "So, we were like, we received a miracle. And we're celebrating a miracle," recalls Flournoy.
"And for two months she didn't get any more therapy. They canceled her surgery," adds Brooks.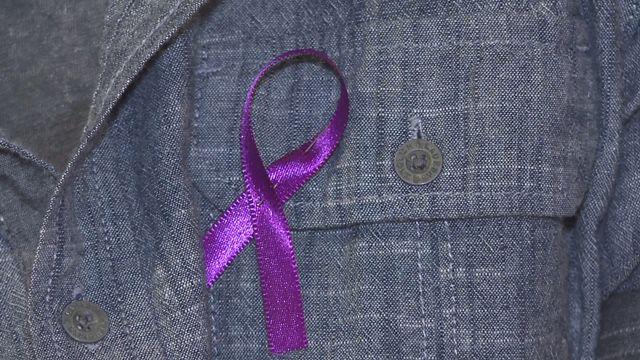 Then Flournoy says, "Two months pass by and she has a pain."
The cancer wasn't gone and without treatment it had spread.
"They noticed a small spot had gotten into her mesenteric artery, which supplies blood to the digestive system," describes Brooks.
Katherine's cancer was now at stage 4. "Where you think there's nothing there, all of a sudden something pops up and something births forth, and that's what the doctor was telling us that you can never say it's gone because it hides itself so well," says Flournoy.
"If we had done the surgery 2 months before and they removed the pancreas head, she may not have had cancer on her mesenteric artery," Brooks says.
They still remember their mother's response to the doctor's report. She said, "All is well". The family says it's how she always responded.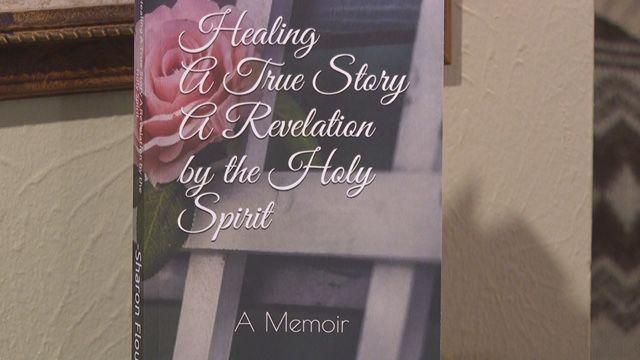 Katherine never got close to living out the 5 year prognosis given to 60 percent of pancreatic cancer patients diagnosed at stage one. She lived about a year.
Sharon says she wasn't surprised by Alex Trebek's recent announcement that his cancer had returned, "I already knew that I would hear him say on TV in a month or two that the cancer is back."  
The family wants to spread the word about the disease that they call a silent killer, "Pancreatic cancer, it's vicious. The victim suffers, greatly," says Brooks.
"Mom kept telling me, it feels like a knife that there that's dull and constantly pushing. So don't take it for granted. Education is your first line of defense," says Flournoy.
As they hope to educate others through Flournoy's book, "Healing a true story - A revelation by the Holy Spirit," this final glimpse of their mother, no longer in pain, and seeming to smile was their sign that, "All is well."
Early pancreatic cancer often does not cause signs or symptoms. By the time there are symptoms, the cancer typically has grown very large or already spread outside the pancreas.
-----
You can connect with Sharon Flournoy on Facebook, Instagram, or Twitter.