HAUGHTON, La. - Bossier Parish is one of the fastest growing parishes in the state. Growth is always a good thing, but growth that happens too quickly can cause some pain.
The quick growth has caused a bit of confusion as to where Bossier City and neighboring towns end and the parish begins. It is such an issue that parish engineer Butch Ford has had to put up signs for his crews.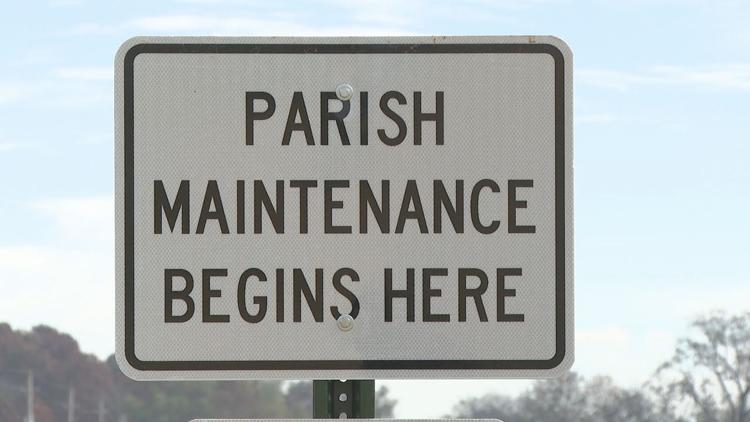 "The towns are annexing property," Ford said in reference to an area along Airline Drive. "Right across the street from this development the city has annexed. They annexed on the west side two or three years ago and they just did another annexation. Anyone who builds over there is building with the city's approval. Right across the street, Glen the developers here, are developing and they are coming to the parish."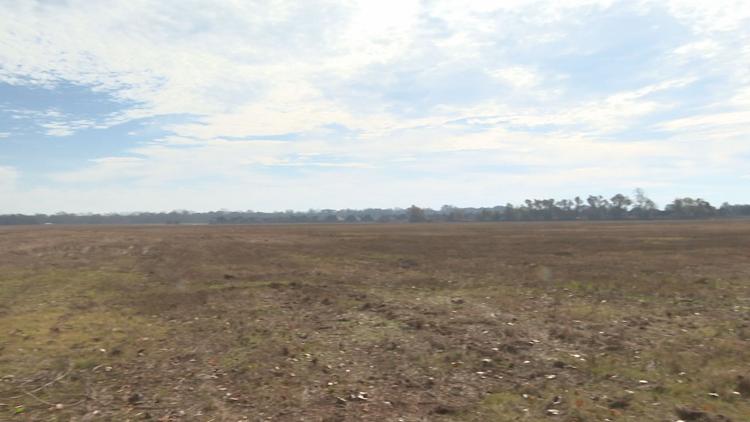 Ford is referring to Glen Barnhill, the developer for a major project that is about to take place in Bossier Parish known as the Willow Chute Bayou Land Development. It is close to Willow and Airline drive.
The developer plans to build 452 homes in what will be the Canes Landing subdivision. Along with that, another several acres will consist of family friendly commercial properties and offices. It is the largest project of its size in the parish in five years.
"We are in a unique area," Ford said. "We are one of the largest growing areas in Louisiana and we see a need for housing and families to move here. This is a fit because this is undeveloped land that is available."
Barnhill is building on parish land, but water and sewage belongs to the city.
"It does not get confusing, it is just a process that we have to go through that is very structured," Barnhill said. "We have to do our plan, then get with the Bossier Parish Police Jury and Butch Ford and his office of engineers. They direct us in what we can do. Then, we have to get with the Bossier City Metropolitan Planning Commission (MPC) and their engineers."
The process of getting permits and everything settled typically takes three months, but developers who have to work with both city and parish officials may delay the process to roughly six months. It all boils down to growing pains and that is where Haughton comes in.
"71037 is the fastest growing zip code in Louisiana and Haughton happens to be that zip code," Haughton Mayor Jack Hicks said.
The 2020 census should show Haughton has grown to well over 5,000 residents turning it from a town to a city. The growth is so rapid, Haughton's Metropolitan Planning Commission is forming a partnership with Bossier Parish, with soon-to-be retired Bossier City MPC Director Sam Marsiglia in charge.
"As it stands, the town has its own set of zoning regulations and the parish has their own set," Haughton's Town Clerk Heather Feeback said. "When we form this joint commission, we will now be able to make joint decisions, not only inside the town limits, but the five miles surrounding town limits as well."
That not only allows Haughton to have more of a say in what is built near their town, but it will also help streamline the process for residents who are not sure who to deal with if they have issues and for developers who are used to working in areas where everything is in one place. 
"Things that they had not experienced before, they are experiencing now," Craig Fondren, Legacy Point Louisiana developer, said. "They have to make sure they are protecting the city's interest and the developers as well. They are doing a great job with it. There are some growing pains involved with implementing new policies and procedures."
Legacy Point will soon bring Haughton some 500 homes near state highways 157 and 3227. Closer to Allentown Road another 110 homes will be built in a future subdivision called Pin Oaks Landing.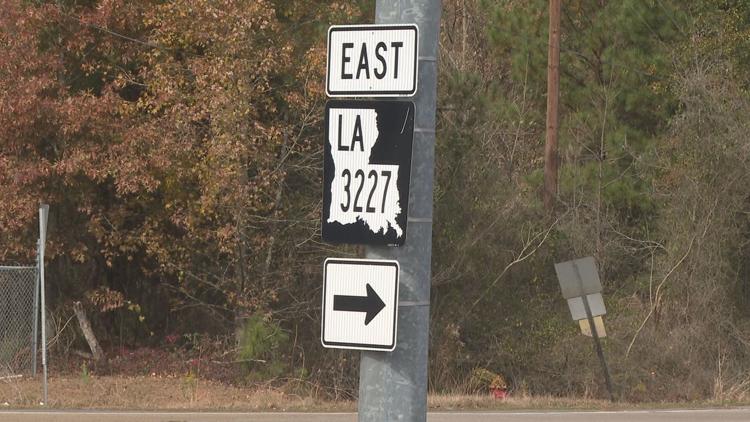 The changes will require Haughton to improve its infrastructure like relieving congestion at highways 157 and 3227. Plans to build grocery stores, restaurants and gas stations are also in play. All that area is inside the town but few people realize that Haughton is only five square miles. Areas along Highway 3227 is unincorporated land.
"You have all the Dogwood area and everything else that is a Haughton address, but it is not actually the town of Haughton," Feeback said. "It is parish land."
That is all the more reason for Haughton to work closely with the parish, so that an undesirable business or building doesn't set up shop.
"It is very exciting," Feeback said. "It is stressful, but it is very exciting. History is being made. I am excited and honored to be a part of that."
Haughton plans to annex more land starting with Highway 3227 to Highway 164 and most of Allentown Road. Further down the line Haughton plans to annex south on Highway 157.
Public hearings for the joint Bossier Parish and Haughton Metropolitan Planning Commission will begin in January.