BENTON, La. - It has been a week since flooding wreaked havoc across northwest Louisiana. As flooding events become more and more common, the Bossier Parish Sheriff's Office is trained, prepared and equipped to handle the toughest rescue missions, if needed.
From the Fox Chase subdivision in Haughton to the Princeton area on Cannon Road, recent flooding had first responders conducting rescue missions. But long before disaster hit, the Bossier Parish was far ahead of the game. The sheriff's office had everything they needed housed just one mile north of Benton. The preparation started back in 2015 when a massive flood caused more damage than they were prepared to handle. At that time a new sheriff was in town, Jullian Whittington. Whittington didn't want to play the game of wait and see.
"He said, 'what do we need to do to be able to go out and help people as this is happening,'" Lt. Billy Jones, of the Marine Patrol for the sheriff's office said. "We bought a lot of equipment over the last few years to go out and assist people whose homes are flooded."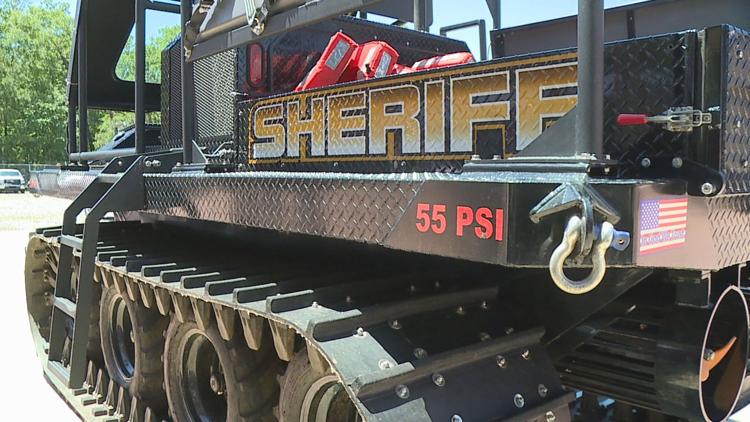 That equipment has helped rescue many in the most dangerous situations. One small vehicle that closely resembles a military go-cart, can navigate the toughest terrain or even cruise like a jet ski in the deepest of waters. The Sheriff's office even purchased a larger version of vehicle called the hydrotrack. It is the department's most versatile piece of equipment.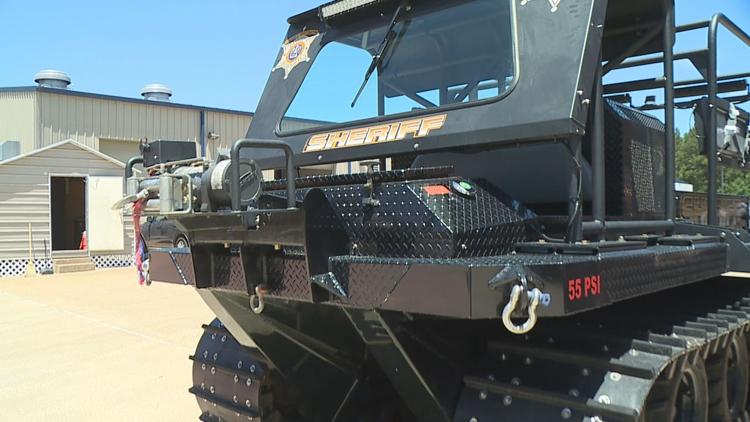 "It will swim," Jones said. "It will go on dry land. It will go on flooded land. We have props on the back of it. It will swim like a boat, anything you need to do. It will go across the river if we need it to."
The sheriff's office also purchased two high water vehicles that can be used in flood waters to carry loads of residents to safety.
Days before heavy down pour, deputies strategically placed the trucks and other equipment at fire houses in the south side of the parish, areas that typically flood.
On Cannon Road, a brave neighbor rescued others using a pontoon boat, but deputies weren't far behind and quickly sprang into action. From the rear of the high water vehicle, Lt. Bill Davis was filming the neighbor rescuing others.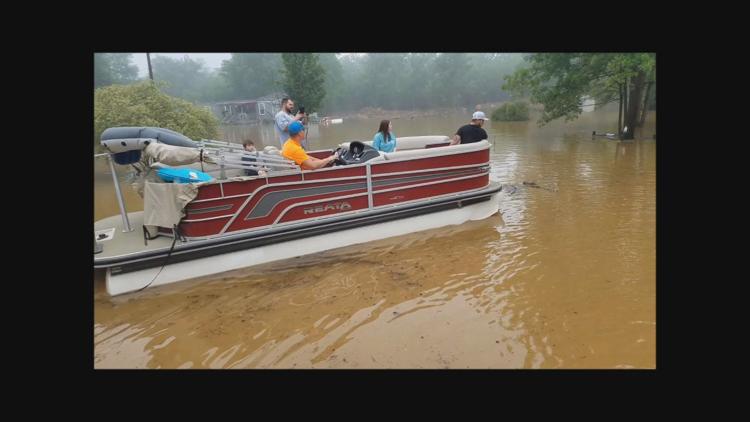 "I needed to put this camera down and play deputy again," Davis said.
Several rescue missions were completed successfully this year. Since the 2015 flood, the sheriff's office has purchased 7 pieces of new equipment. The high water trucks and hydrotrack were purchased at a discounted rate. Others pieces of equipment, like the zodiac boats, were donated by a local business.
"It is what we have to have to help folks," Davis said. "When you are in need of help, whether your house is flooded or you just went through a tornado, you've had a tragic event in your community, we don't want to say we don't have the means to get to you."
Roughly 20 to 25 sheriff's deputies train at least twice a year on the high water equipment.