SHREVEPORT, La. -- Students at C.E. Byrd High School are creating produce using a hydroponics. The students are currently growing lettuce and tomatoes. They plan to grow cucumbers and peppers in the future.
A student organization, Growing for Good, started off with aquaponics. That led to the interest in hydroponics.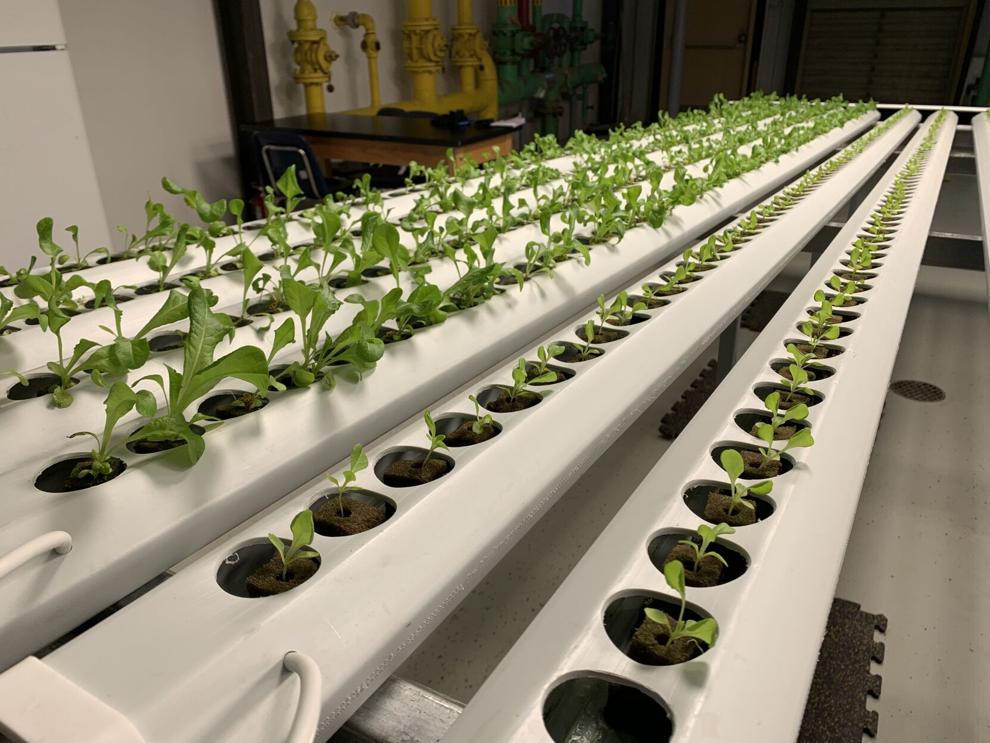 "This involves not only agriculture, but also engineering," said Hadley Tompkins, C.E. Byrd junior and Growing for Good student organization president.
Mack Evans and his engineering students are the reason the farm is physically there. He explained how his students put together the existing hydro farm table and infrastructure where they are growing tomatoes. Going forward they have different plans for the farms infrastructure expansion.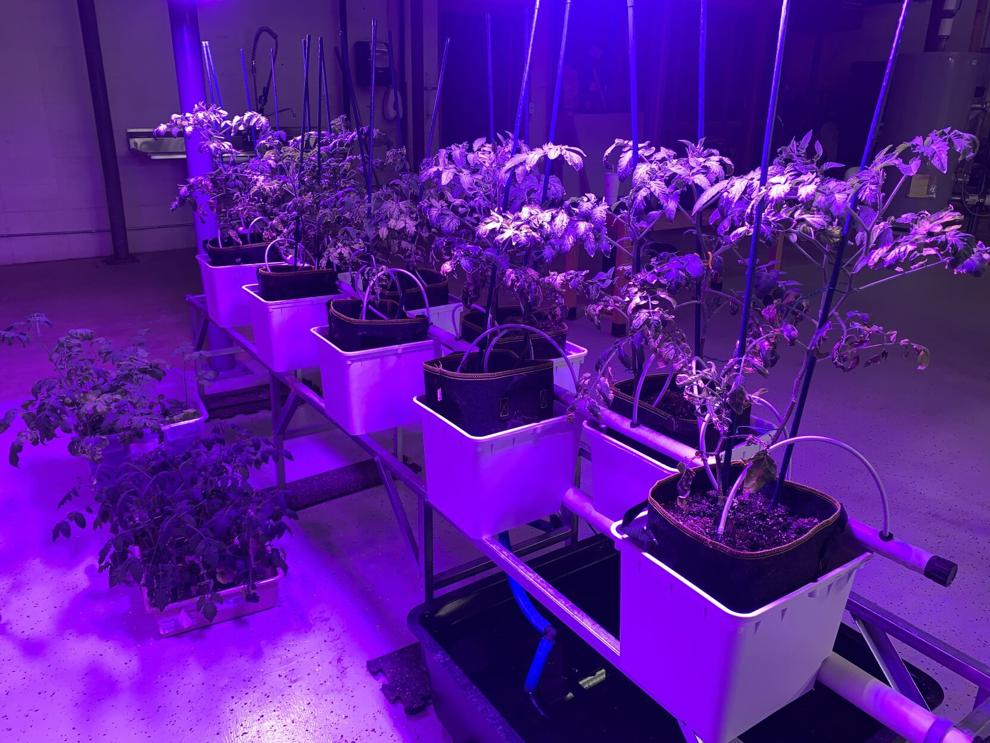 "We began looking at how we could build it ourselves, honestly, and save money," said Evans, who is the precalculus and engineering teacher at C.E. Byrd.
 "The science people, us, we grow it," said Gary Wrobel, a the science teacher at C.E. Byrd who is leading students at the hydro farm.
"And then on the back and Miss West, Sandra West with all of her accounting and business students, are going to do the sales and marketing and all the packaging," he said.
Tompkins and fellow junior Michael Cosse explained that the growing cycle takes about four weeks, starting with the propagation table or seed table. 
 "They stay in here for about two weeks," said Thompkins. "We start with 244 seeds at a time. Most of them grow, some of them don't."
The plants sit on a heated pad and have their temperatures checked. Bright lights hang above the tables. They also help the plants to grow until they are moved to the next part of the system. The next step is the nursery.
"They generally spend one to two weeks in here, depending on how they're growing, and some don't grow, so we throw those out," said Tompkins. "But most are growing pretty well right now."
Those seedlings then will move on to what they call the main system. The only difference is larger holes for the plants to rest in and more spacing in between the plants to avoid their roots getting intertwined.  Once moved to the main system, the plants should be ready to harvest in two weeks.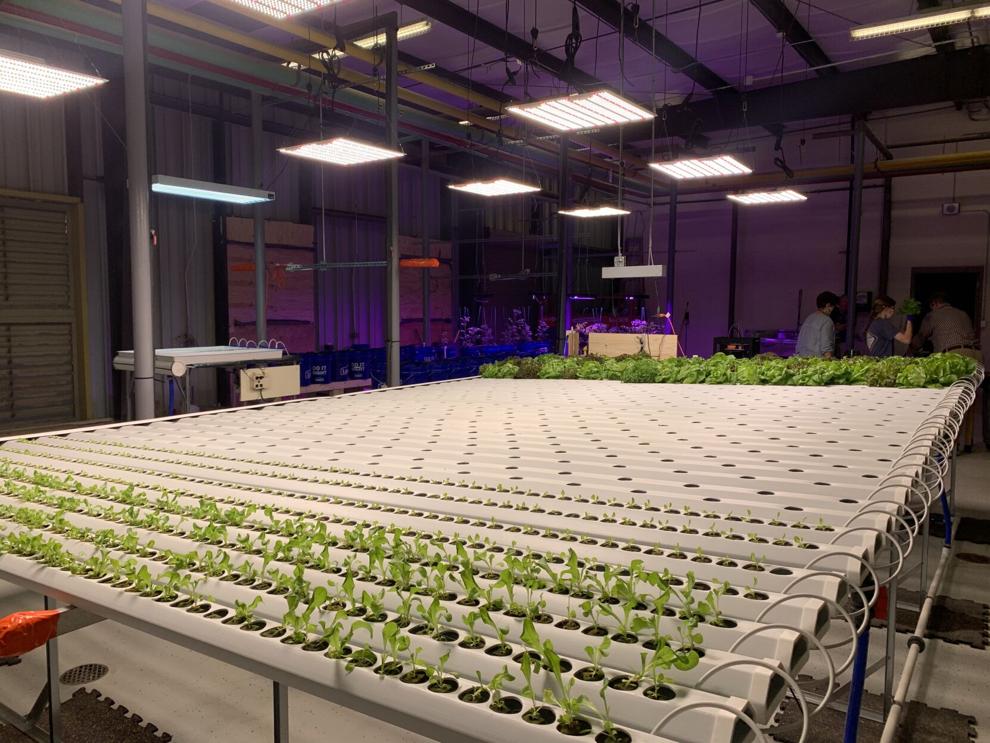 Now onto the hydro part of the system. Each step includes the plants receiving water.
Cosse, who is vice president of the Growing for Good organization explained how it works: "This is 150-gallon reservoir, this will run through the system. The thing about hydroponics so basically it uses water, does not use soil uses a substrate." 
The substrate is called Bismuth.
"The roots are actually growing through it," said Cosse. "You can see how extensive the root system is. It is not inhibited at all by rocks or any other soil."
One of many advantages of hydroponics the students shared is that it allows them grow more in less space and produces a higher quality produce.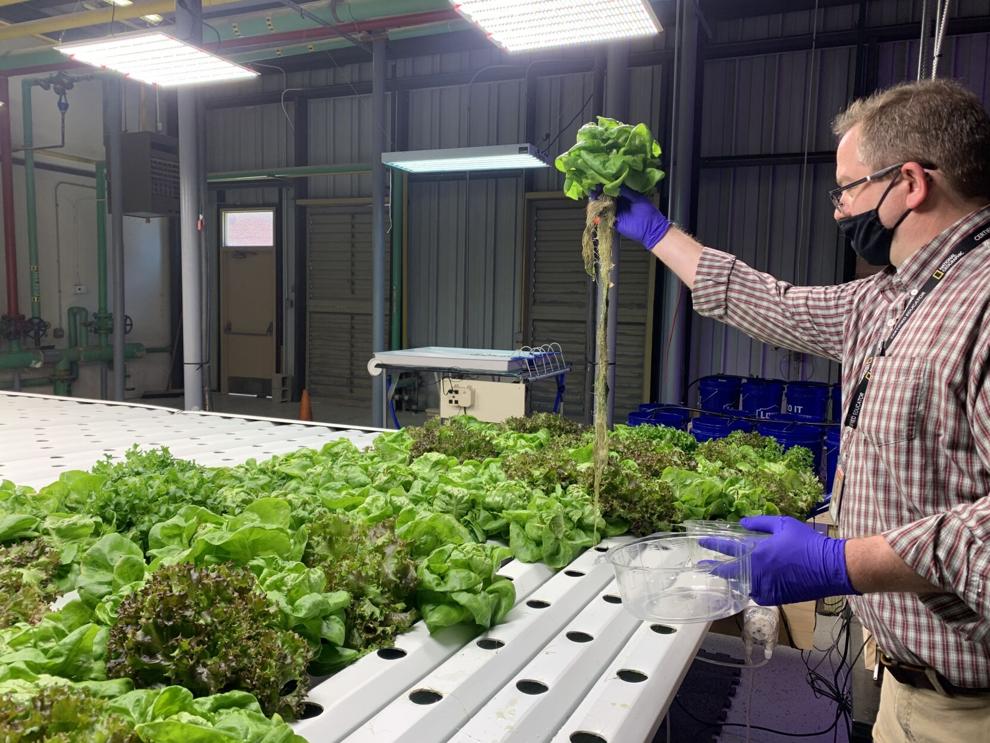 "This is our finishing trays; we have a total of 600 poles spread out over 36 different tubes," said Cosse.
After they complete a cycle, they have nice head of lettuce. The lettuce that grows in the hydro farm is good for a few weeks before it wilts.
On their farm they are growing butterhead lettuce, red romaine and green romaine. When they harvest the lettuce is packaged and they can sell it to students and faculty. Excess can be donated to food banks or other charitable food organizations.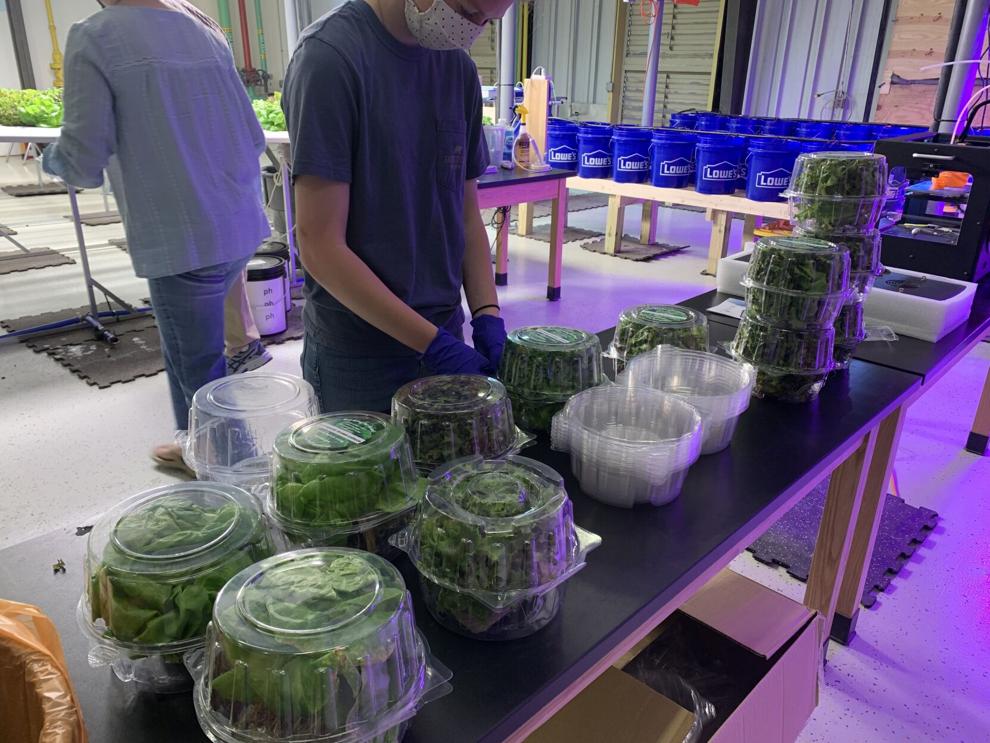 In the end they are hoping this will help students all over school learn many aspects of running a business and hope to one day sell their product in stores. Wrobel weighed in on why this is impactful for students at C.E. Byrd.
"Providing opportunities and experiences for students to have is a win," said Wrobel. "If nothing else, they're educated about it, they're going to be voters, they're going to be able to vote on legislation on these things in the future as an educated person on this topic. And they know what they're looking at me go to the grocery store,"