SHREVEPORT, La. - February is Black History Month and there's a rich legacy here in the ArkLaTex. 
You know the name C.O. Simpkins, he late civil rights activist and dentist. But you may not know much about his son.
Because of his father's inspiration, Cuthbert Simpkins developed a love for science. He became a trauma surgeon and in 2004 became the director of the trauma program at LSU Sciences Center in Shreveport. 
Cuthbert Simpkins recently talked about what it was like growing up in the 1960's and how his father's fight to change lives would become his passion to save them.
"I remember him taking me to a pond and getting some old grass and some pond water. He brought me a microscope. And he told me to look at it after three days. I saw paramecia darting around and I was just so excited," says Cuthbert Simpkins.
He was about 8 years old then. He went by the name of Tuffy. His father even made plans for him to do more experiments in the house they were building on Jefferson Paige Road.
"My father designed it so that I would have a laboratory on the other side of the house. He said if I blew up something, I wouldn't blow up the whole house," says Cuthbert Simpkins.
But before the house was completed, it was bombed by white supremacists.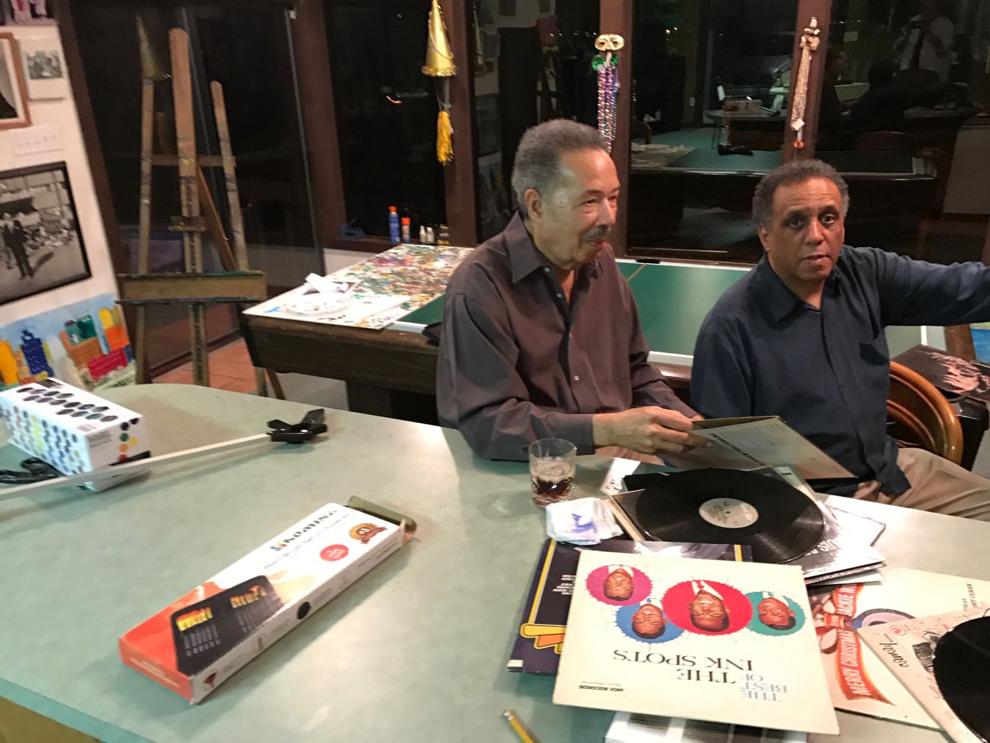 "A lot of things were going on at the time. The whole community was being terrorized. And my parents decided it would be better for people is we left. Because there was nothing that could be done to protect them," he said.
It was 1962, as president of the United Christians Movement, his father strategically led the fight for voter registration and desegregation. 
"The chief of police, I think it was Teasley and the mayor, I don't remember who it was, told my father if you would stop with this civil rights stuff you and your family can do whatever you want to do just like white folks," Cuthbert Simpkins  recalls.
The mayor was Clyde Fant. C.O. Simpkins refused their offer.
"We had an idyllic family. That made it very hard for us. Outside it was very dangerous. Inside it was very beautiful," Cuthbert Simpkins said.
Inside, the music of John Coltrane and other jazz legends helped silence the ongoing fury of racism, even if only for a moment.
On Dec. 14, the nationally recognized champion of civil rights transitioned to an eternal rest.
"It's hard to believe he's not here," Cuthbert Simpkins said.  
What are some of the life lessons he remembered most from his father? "He taught me the importance of strategy. That's how he survived. He was very cleaver in carrying out the struggle," said Cuthbert Simpkins.
And there were other lessons that Tuffy would learn, even through something as simple as a game of checkers.
"And he never let me win. And that's another lesson that he taught me. If I won, I really won. Even at 90 he would still beating me," Cuthbert Simpkins said.
Why didn't the son follow in the father's footsteps and become a dentist. 
"I didn't want to be a dentist - I wanted to be a chemist," Cuthbert Simpkins said.
He graduated with honors with a degree in chemistry at Amherst College before earning a medical degree at Harvard. He even served in the Navy and rose to the rank of commander. His experience would make an indelible impression.
"The whole institute was devoted to septic shock. And I had patients. We all had patients that we had lost to septic shock and we wanted to save lives then and we knew very little then," he said.
And he would experience the loss as a trauma surgeon at LSU Health. Losing a patient was never easy. "Sometimes I would sleep by the bedside to try to save them," Cuthbert Simpkins said.
He's now developed an all-natural IV cardiovascular support fluid that has the potential to give a dying patient a fighting chance.
"It's a game changer," he said.
So how does it work?  "I would describe it as a product that is for blood poisoning, and is comprised of droplets of oil that absorb the toxins that are produced," Cuthbert Simpkins said.
Those toxins in the bloodstream can cause sepsis or septic shock resulting in multi-organ failure or a sudden drop in blood pressure. Almost half of sepsis patients don't survive. 
"Also there's an application for extreme blood loss, for exsanguination," he said..
Cuthbert Simpkins' hope to save lives is possible because of his father's hope to change them. And because of other black history makers like civil rights champion, the Rev. Harry Blake, and inventor Otis Boykin, who made changes to the pacemaker saving countless lives, all courageously choosing the road less traveled each fearlessly asking, what if, "The what if has been a very long what if.  And finally we came to the right idea, I think."
And their hope for a better tomorrow has made all the difference.
Cuthbert Simpkin's resuscitation fluid has already cleared phase one of the FDA trial. There are three more phases. And he says the military has already expressed an interest.