SHREVEPORT, La. - The U.S. produces a food surplus, so shortages aren't a problem. But that's not that case in every part of the world, and one country in particular, China has been very active in buying American land.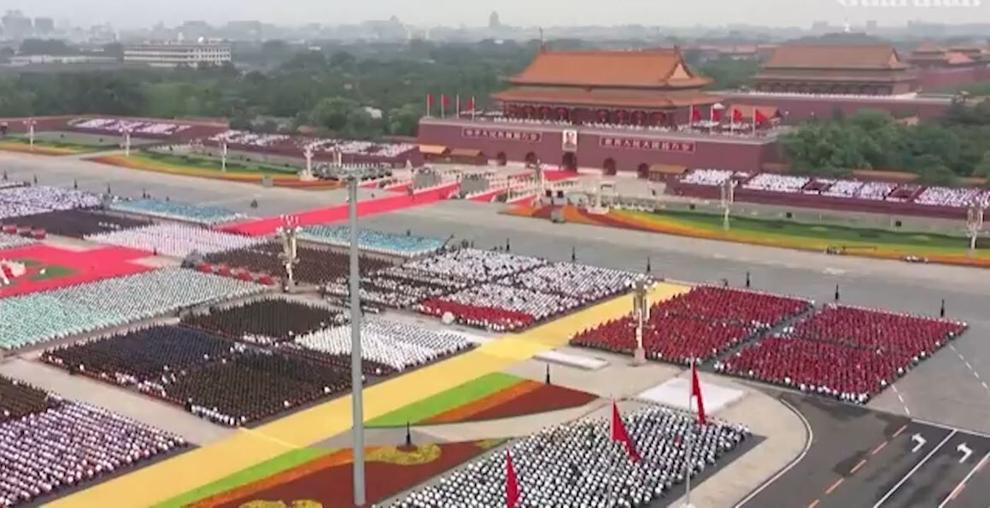 U.S. Department of Agriculture data shows that Chinese ownership of U.S. farmland leapt more than 20-fold in a decade, from $81 million in 2010 to $1.8 billion worth of holdings in 2020.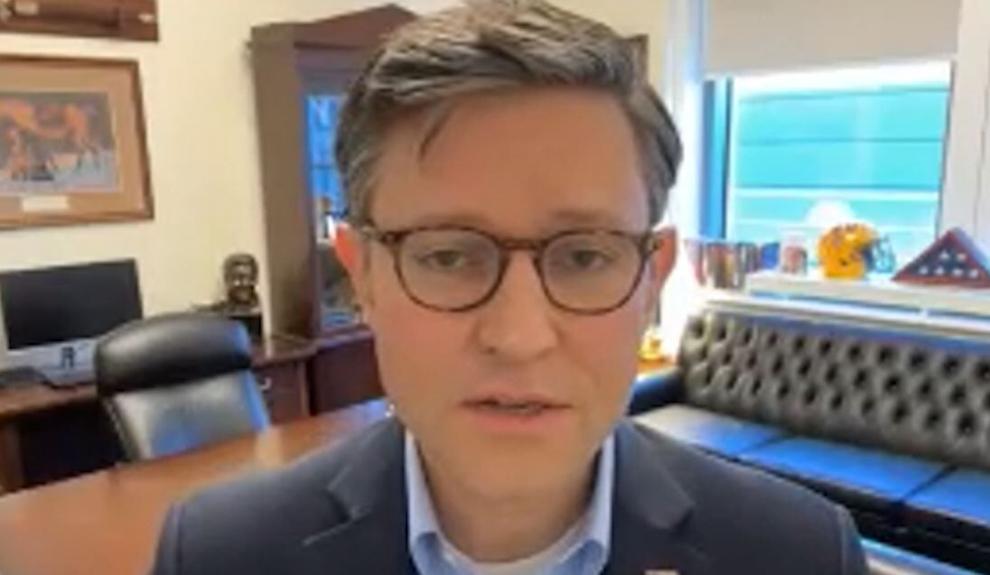 "It's very serious concern of ours and an emerging issue. China has been very aggressive over the last 10 years or so," said Congressman Mike Johnson of Bossier City.
He's not alone. U.S. Sen. Tom Cotton of Arkansas has been all over the networks and cable TV news programs sounding the alarm.
"Letting China buy up our farmland or our food companies is a massive strategic mistake," said Cotton.
It may be a mistake, but it's been happening for years.
The USDA has produced a chart noting foreign owned agricultural land. All of the ArkLaTex is highlighted. But Louisiana has the most foreign owned land overall at 5.8 percent, according to the USDA's latest available report issued in 2020.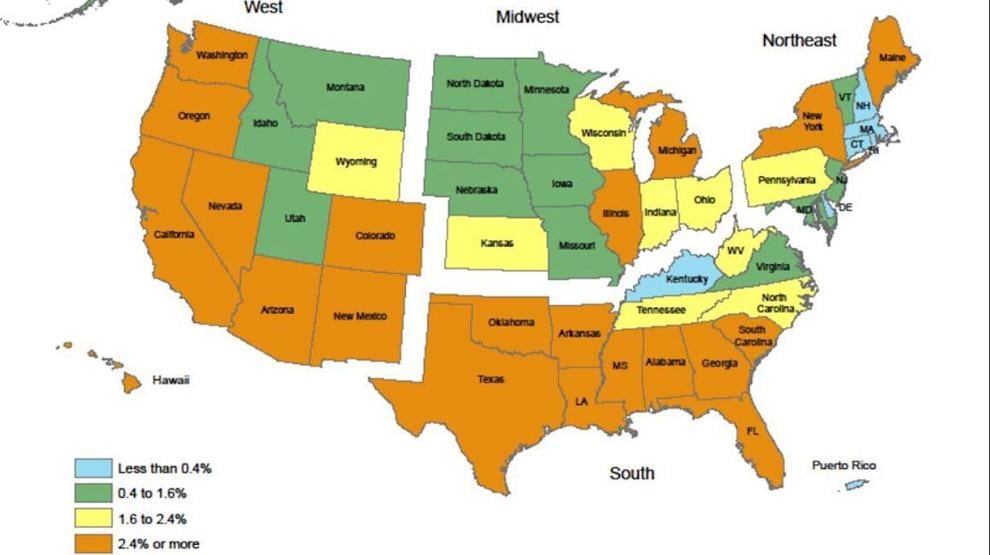 Expect to hear a lot about Chinese land ownership in the Pelican State as it heads towards the next gubernatorial election. Gov. John Bel Edwards has been very to Chinese companies during his administration, offering millions in taxpayer-funded grants and tax breaks to Chinese companies.
By contrast, Attorney General Jeff Landry, who is a candidate for the governor's seat, sent out this survey in late January saying, "I believe that we must have a governor who is committed to pushing back on Communist China and restricting foreign entities from purchasing land in Louisiana." 
Why does China want our land? One reason is food security.
"China cannot feed itself," said Cotton.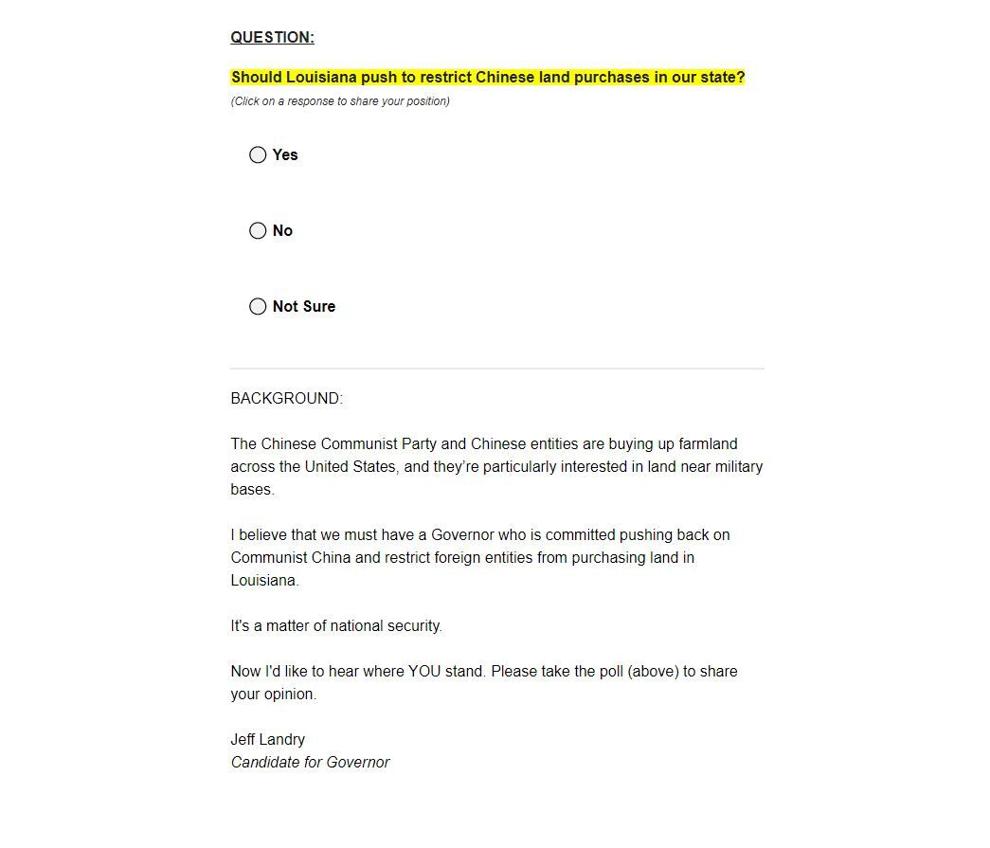 But it's more than just their food insecurity.
"This is a national security concern for us. It has more to do with us than just the food supply because China then literally has a stake in the ground. They can gain access in this way to sensitive information," said Johnson.
In January, officials in Grand Forks, N.D. said they will deny building permits to a Chinese-based food manufacturer that purchased land near the Grand Forks Air Force base in 2021. Lawmakers just south in South Dakota introduced a bill that creates a Committee on Foreign Investment in the United States.
States are doing this because, "Right now, there is no federal legislation that prevents this from happening. I'm sponsoring a couple pieces of legislation to try and fix this. We'd like to blacklist our enemy nations," said Johnson.
Currently, only three states, none of which are in the ArkLaTex, have foreign land ownership laws.