BOSSIER CITY, La. -- A new entryway and gate for Barksdale Air Force Base near Louisiana Downs has been in the works for a couple of years. It's needed to support a weapons generation facility, where weapons will be assembled to support B-52 missions.
Shawn Wilson, state transportation secretary, said said it is a $100 million project. But like everything else, the devil's in the details.
"And I can tell you today," said Wilson, "the money is in the bank for these projects."
That was a confident Wilson months ago discussing funding for the new gate. But — whoops — a problem developed. Millions of them, in fact.
"The problem, when the Air Force did the original estimate for us, they gave us a price tag of $12 million because of the elaborate construction and security that would have to be there. And then they found out six or seven months ago, that was grossly underestimated. They really need about $48 million total," said U.S. Congressman Mike Johnson.
That means this area's congressional delegation has had to roll up its sleeves.
"And now we have to get that additional $36 million appropriated. Thankfully, Sen. (John) Kennedy is working really hard to get that done," said Johnson.
And so is Louisiana's other senator, Bill Cassidy.
"As you know, it has been a multi-year process. And we received commitments from the secretary of the Air Force, that it would be done. So, we'll continue to push hard to get that base complete, knowing it is important not just for the base, but also to the community," Cassidy said.
"Because of the economic development that comes with that great new addition on the base." Johnson said.
"This is much larger that Northwest Louisiana," said Wilson. "This actually affects the state's revenue source in terms of payroll income and what it does to sustain the contracting industry and the suppliers who are going to be involved in providing steel, or concrete, or asphalt."
That all sounds great -- except for that $36 million shortfall.
"It was an unpleasant surprise," said Johnson. "We're not sure who is to blame for it, but it's really water under the bridge now. We have to get the money."
Which could be easier said than done. Any chance the project is in danger of not being completed?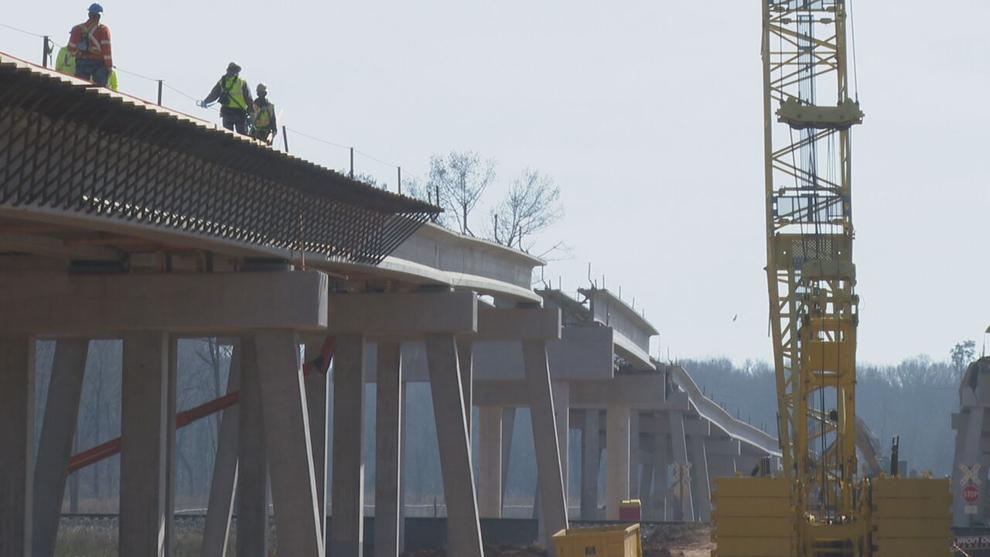 "No," said Johnson. "The Air Force is absolutely committed to this project. This is going to be a big thing for the Air Force and for our national security."
The project has attracted has attracted attention — and anxious anticipation — for the past couple of years.
"Everyone is excited about it," said Johnson.
And it's all in underlying support of a new program at BAFB.
"Of course, it allows us to move forward with the weapons generation facility at Barksdale, which is going to bring hundreds of high tech jobs to the area," Johnson said.
The gate is tied in with an Interstate 20 and Interstate 220 interchange and it all has to happen in a specific order.
"We have to continue on pace," said Johnson. "There is a sequence of events that have to occur. And, of course, the interchange and the gate have to be completed so we can go forward with the next phase of the project."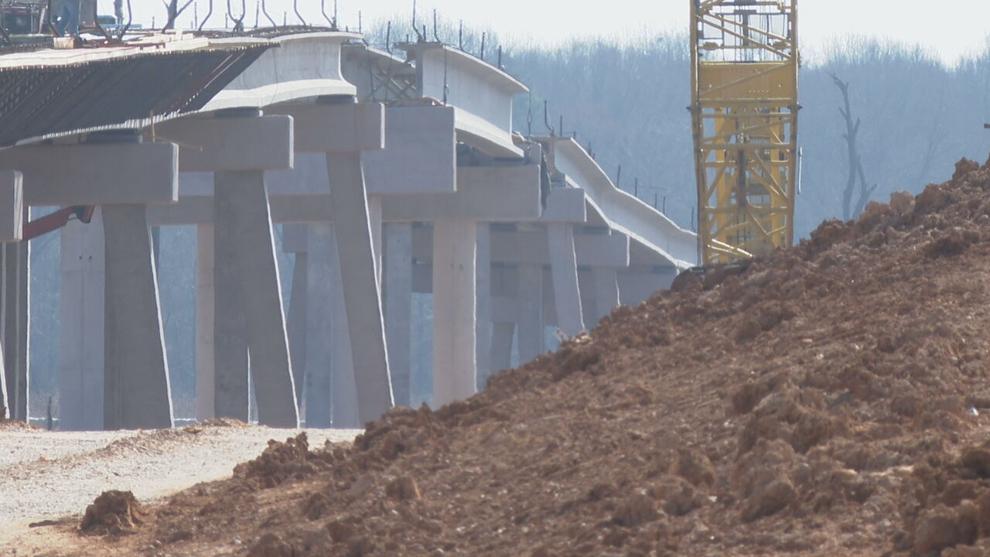 And that means coming up with $36 million.
"I think everyone's got their fingers crossed, saying their prayers that we can get the money," said Johnson. "I think we'll get it done."
Johnson said Louisiana's congressional delegation fought hard to get the money from the original estimate, which was appropriated  in the Defense Authorization Act during the last congressional session.
Now, it must do the same for the unexpected $36 million. He is hopeful it will get done this year so the project can stay on track.