SHREVEPORT, La. -- Louisiana and Arkansas remain measles free while the CDC tracks measles cases in 26 states, including Texas. Forty-one new measles cases have been reported in the last two weeks bringing the number of confirmed cases to 1,022. 
If the outbreak continues the United States will lose its measles elimination status. And summer travel only adds to the risk and the worry for unvaccinated children and adults.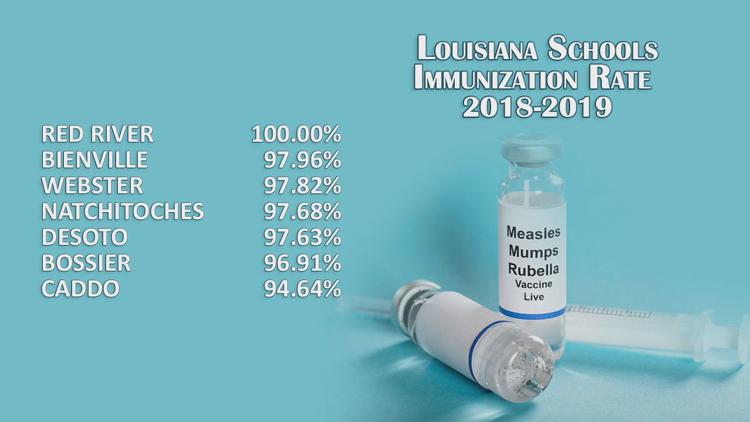 Having your child vaccinated isn't always an easy decision. Up until a few months ago, diseases like the measles were of little concern. Measles in the U.S. had been eliminated.
"It's a huge step back for public health. To see the re-emergence of a disease that we have been able to get rid of essentially is very disheartening," said Dr. Martha Whyte, Louisiana Department of Health and Hospitals regional medical director. 
 In 2000, measles in the U.S. had been eliminated with only a few cases here and there.
"The only cases that we saw were cases that were imported from other countries where measles was still being transmitted,' said Joseph Bocchini Jr., a professor of pediatrics and pediatric infectious disease and president of the National Foundation for Infectious Disease.
And those cases usually involved a specific community.
Bocchini says those outbreaks were nothing like what we are seeing now. "Now, when a case is imported there are a significant percentage of children, young adults who are not immunized and they're able with that number of people to sustain an outbreak."
Whyte says even those who have received the MMR vaccine, the shot for measles, Mumps and rubella may be at risk of contracting the measles. She says here's why: "There was a time before 1994 when we didn't do the two vaccinations. Most of us have gotten caught up. But there are people who have not."
Louisiana is fortunate, Whyte say,s so far there have been no reports of new measles cases. "We actually have a high percentage rate of vaccination against measles. We are about 95.7 percent," she said.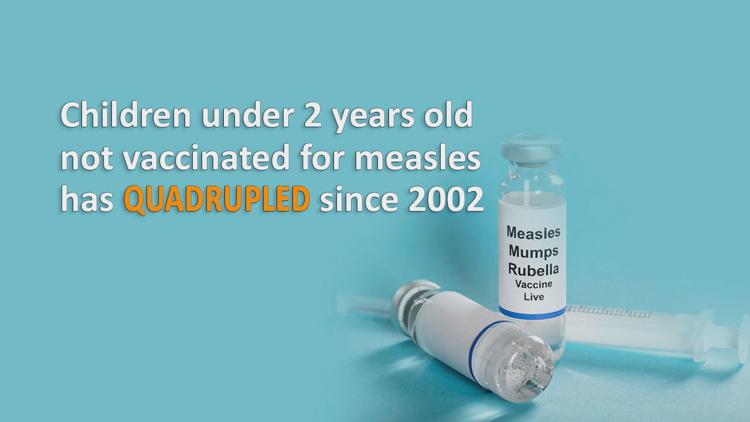 The vaccination rate last school year was 100 percent for Red River Parish; 97 percent in Bienville, Webster, Natchitoches, and DeSoto parishes. Bossier isn't far behind and about 94 percent of public school students in Caddo have been vaccinated.
But, according to the CDC, nationally the percentage of children under 2 years old who haven't received the MMR or any vaccinations has quadrupled in the last 17 years.
Surprisingly, that's not always because the parent is anti-vaccine explains one parent.
"Our children have had some vaccinations. They just haven't had all of them and they haven't been done in the order that modern medicine says that they need to be," said a localmother who asked not to be identified. 
She is like a growing number of parents who choose to go outside CDC recommendations, especially when it comes to the MMR vaccine.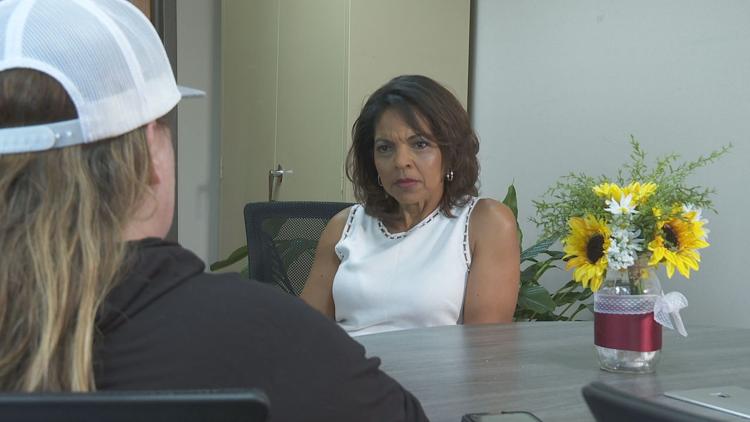 "When you're looking at this little baby who's barely had enough time to build up their own immunity and your injecting them with three live viruses all at one time, I don't understand how that's advantageous for the child," the mother said.
Her choice to not vaccinate when her child was small has restricted her family from making another choice today.
"This summer we aren't doing any travelling and that is something we did consider," she said.
And health officials say summer travel could bring even more measles cases. 
"This is a highly contagious virus. You don't have to come in direct contact with someone to get measles. Measles spreads through the air with coughs and sneezes and it can stay in the air for up to two hours after an individual leaves the room," Bocchini said. 
If the spread of the disease continues through the end of September, the U.S. will lose its status of having eliminated measles.
"I don't want my children to have measles, but when you look at the vaccine to vaccinate your children against measles its measles, mumps and rubella all in one," said the mother.
She told me parents who want to vaccinate should also have the choice of single dose shots. But there's not a single shot for the measles.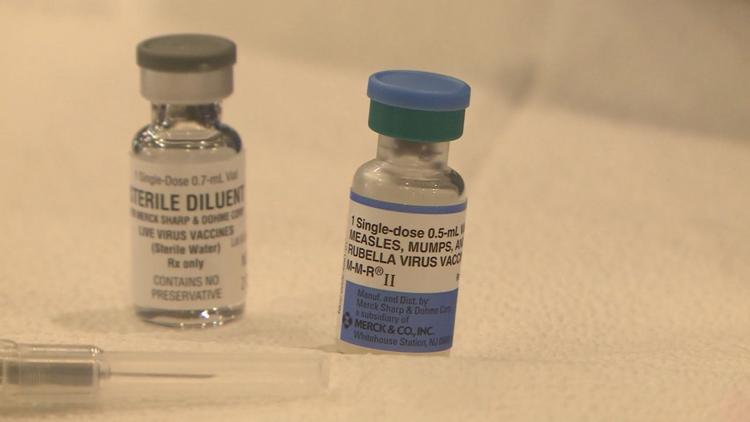 KTBS asked: "But if you could you would?" She replied, "Absolutely, in a heartbeat. It just doesn't exist."
For now, health experts can only treat cases as they come up and hope the measles outbreak runs its course before the U.S. loses the status of having eliminated the disease.
This is the worst outbreak of the measles since 1992. Experts say two doses of the MMR vaccine is 97 percent effective in preventing the disease. The CDC only began recommending two doses of MMR vaccine in 1989.