SHREVEPORT, La. -- Weight loss in the U.S. is a $72 billion industry. Both men and women are seeking the perfect physique.
A new procedure called cool sculpting has been making headlines as another tool in the weight-loss battle. It's similar to liposuction, but not invasive.
The process involves freezing, killing and eliminating an area of fat. But it's not for everyone.
"I'm having cool sculpting done on my oblique and my torso," said 35-year-old James LeBlanc as he is prepped to have a fatty area of his abdomen frozen.
The stubborn areas won't go away despite exercising.
"I think everybody has areas that don't want to cooperate," LeBlanc said.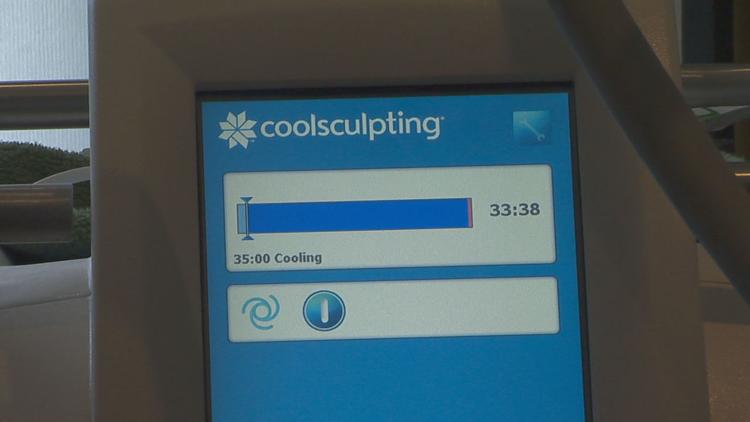 The whole process takes about an hour.
For photographer Melinda Deas, her nemesis was her tummy area.
"My body just didn't bounce back like it did before the twins," Deas said.
The 44-year-old mother of five boys takes before and after photos for the Wall Center in Shreveport.
"I had just started working here and didn't know a lot about cool sculpting and I wanted to give it a try and I was completely open minded to the experience," Deas said.
Deas went through this same process as LeBlanc is experiencing now.
"It's a really low risk procedure. They've done a lot of studies on it. It is very safe," said Dr. Paige Bundrick, director of Facial Plastic Surgery at LSU Health, who's actually tried it. "It sucks the pocket of fat into the machine and then it directs this freezing technology into the fat cells where they basically explode."
While it's a cool idea to have your fat frozen, and then eliminated, it does take a few months to see the full results.
"The main thing is to have appropriate expectation," Bundrick said.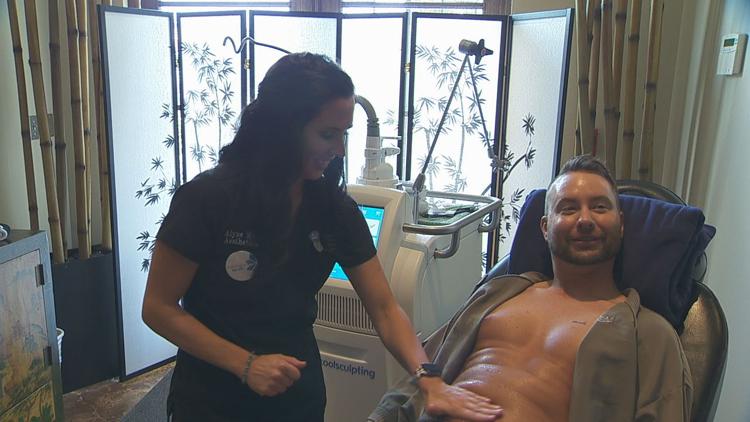 Allergan, which makes the device, says there's a 25-percent reduction of fat in the treated area.
Cool sculpting isn't for everyone, said Bundrick, who added, "If you have a discrete pocket of fat that it can suction up and that's all you're worried about, I think it's a great option."
"The slogan is if you can pinch it, we can freeze it. The main areas we treat are usually abdomen and flank, under the arm, under the chin, that goes back to that saying, if you can pinch it, we can freeze it," said Joanna Poole, nurse practitioner at the Wall Center.
But it takes two to three treatments. Then waiting to see if it worked.
Bundrick says for the person wanting overall weight loss, liposuction may be a better option.
"It was five weeks on the mark that I walked into the bathroom and was just shocked that wow I really see a difference," Deas said.
Back to LeBlanc, his treatment is 35 minutes long and when it's time to move the cool sculpt device the nurse does a gentle massage to break up fat crystals that the body can excrete.
Cool sculpting of one area is about $600 or more. So to have both arms treated is about $1,200.