DALLAS, Texas -- Just like the NFL draft, the Dallas Cowboys Cheerleaders are running with a new game plan to build the roster.
Web Extra: How the Dallas Cowboys Cheerleaders are overcoming COVID-19
Because of social distancing requirements with COVID-19, this year's audition couldn't be held at AT&T Stadium where traditionally hundreds of young women wait for their turn to impress the judges. Instead, it's all being done through a video link as the second round of judging starts this week. 
Normally, the cheerleader candidates are called out in groups of five then they have less than two minutes to capture the judge's eye in hope of making it to the semi-finals. But this year there's no live audience; no other candidates to cheer them on. Yet there's completion. Lots of it.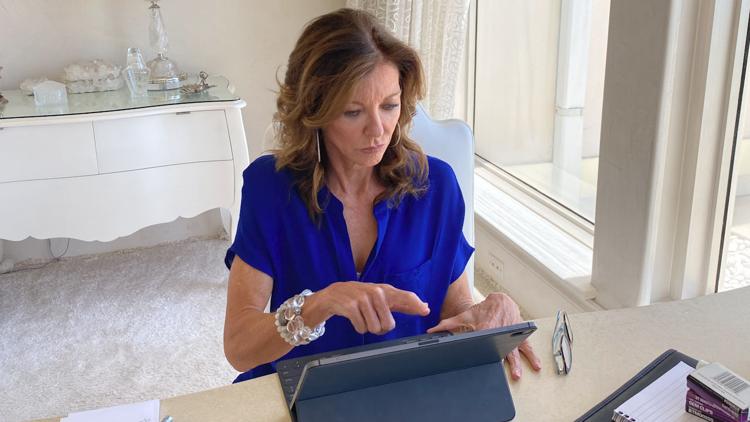 "We have doubled the amount of applicants that we've had in the past which is amazing," said Charlotte Jones Anderson, executive vice president and chief brand officer for the Cowboys. 
The new electronic audition could give candidates an advantage, Anderson said, adding, "You know Brenda, when auditions take place, there's normally five candidates auditioning at a time. Well this is a one on one."
Anderson, DCC director Kelli Finglass and choreographer Judy Trammell are usually on the front row looking for the next Dallas Cowboys cheerleader. Facing the judges can be intimidating knowing you only have one chance to impression.
"When you remove that layer of intimidation, they get a chance to get it right before they submit it," said Anderson. "So it probably gives everybody an even more fair shot."
If they make it to the next round, the virtual  judging process starts all over. But this time each candidate is required to perform the same DCC choreography.
"Once they get that, they'll have a chance to practice, the kick line everything. Resubmit another video," Anderson said. And then, if they make the cut, it's on to finals.  "We hope to be able to do that live later this summer.'
The new season will give the audience a rare glimpse behind the scenes, similar to what everyone saw with the NFL draft.
"We have an incredible new format that a lot of these other shows use in going through contestants. It may be a more sophisticated process to use before the contestants get before the judges themselves," Anderson said.
But the million dollar question: "How do you move forward without knowing if we'll have a season?" As in football season.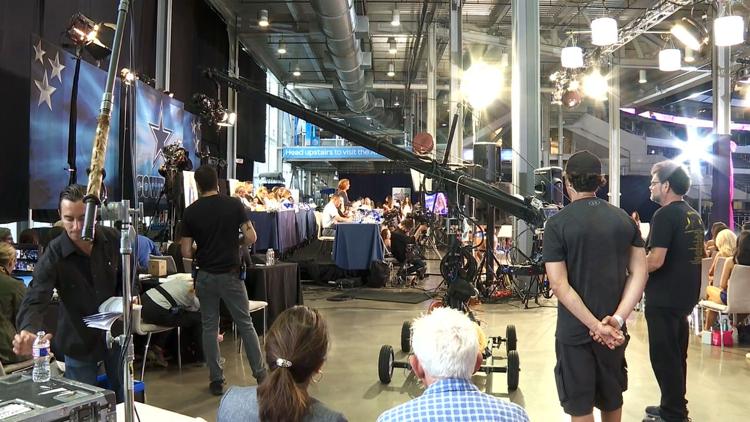 Anderson replied, "That's the most interesting part of this.  We still are very hopeful that we'll be playing this fall with fans."
Social distancing has not only impacted Anderson professionally, but also personally. She's a mom and one of her son's, Paxton Anderson, is graduating high school this year. He'll suit up for the University of Texas Longhorns next season.
Editor's Note: This is reporter Brenda Teele's 17th year to judge DCC auditions. It's also the 15th season for the CMT reality television show about the audition process, Making the Team.