BOSSIER CITY, La. - COVID-19 rules and restrictions are not created equally.
What's okay for you and me, may not be for members of the military. And that's having an impact on businesses that serve the military around Barksdale Air Force Base.
"We opened in the middle of a pandemic. That was difficult. Trying to get businesses, vendors to work with us as they were laying people off," said John Mikucki, Patty Shack co-owner.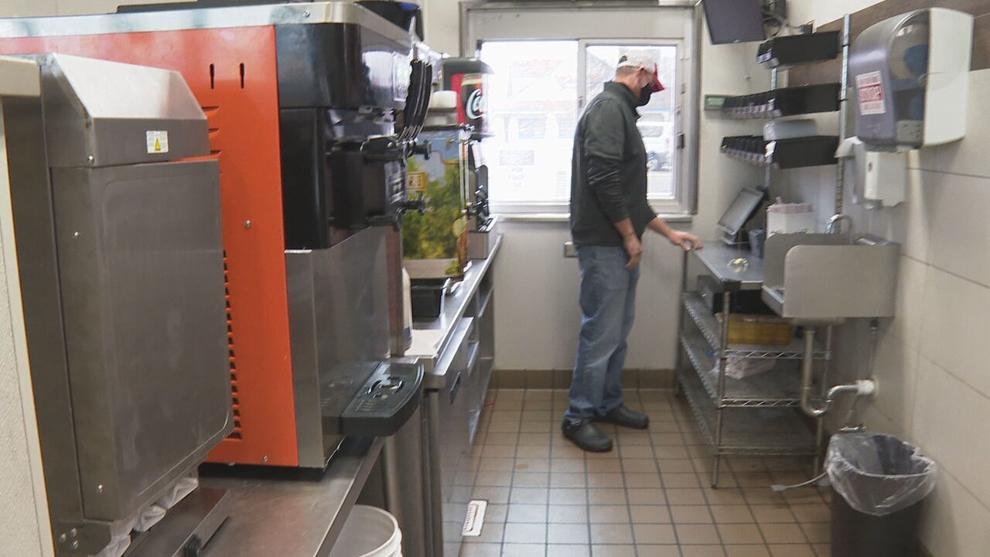 He and Victor Reyes opened Patty Shack on Barksdale Boulevard in June and found it challenging just like so many restaurant owners. Then Gov. John Bel Edwards moved the state to Phase 3 in September, allowing restaurants to operate at 75% capacity. But that didn't mean people who wear the uniform could go into those restaurants. Active duty personal have not been able to eat inside a restaurant or a bar at all since this began.
"The base is definitely a big supporter of us. We see a lot of the military guys everyday," said Reyes.
Mikucki and Reyes haven't opened their dining room for several reasons, but even if they did, military members would not be able to go inside.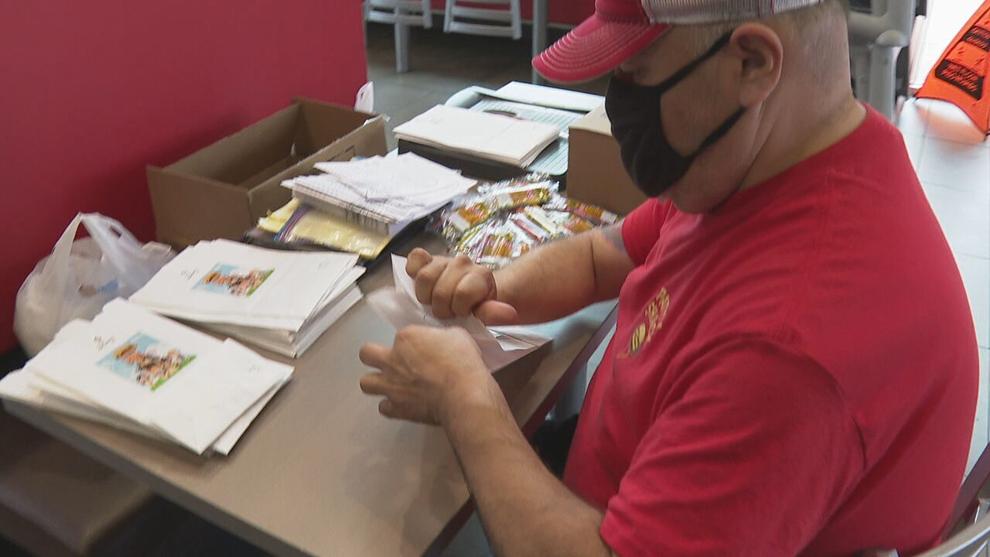 Why? Barksdale -- like all military installations -- operates under the Department of Defense rules and regulations, not necessarily state restrictions. The base has been operating under a Public Health Emergency since March. Last month, it was extended through April 6. 
The guidance affecting all installation personnel and property, restricts movement to ensure public safety. Included are recommendations about teleworking and wearing masks. But it also tells airmen that when practical they should refrain from going inside off-base restaurants, stores or businesses and instead use drive-thru, curbside pickup or home delivery options. They've also been told to avoid entering any facility that does not strictly enforce mask wearing for all employees and patrons. 
Another business close to the base, also directly across from Barksdale, is Odditeaze.
"I noticed a lot of the uniformed come in and buy the vape juice," said Lori Collier, Odditeaze co-owner.
Their business is down 10 - 20% since March.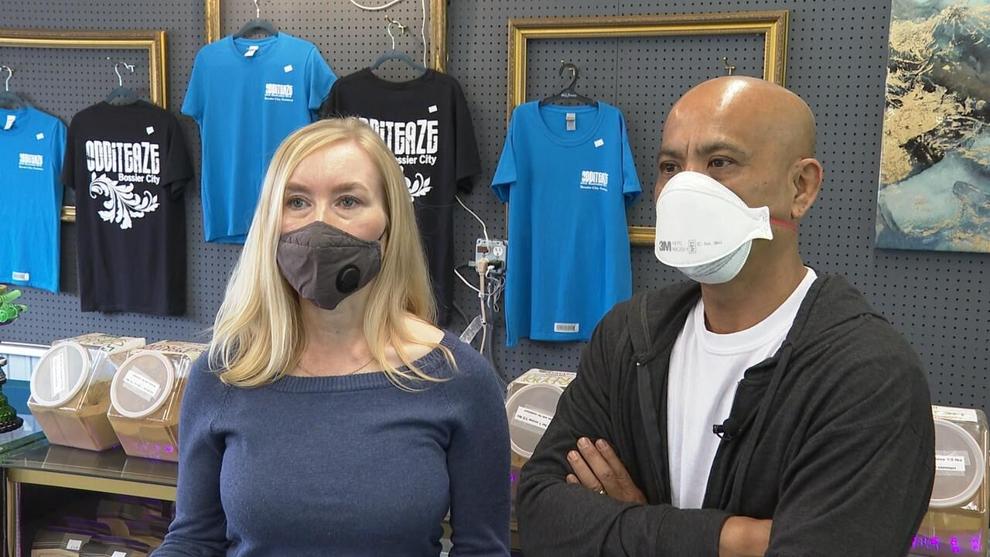 "You know your regular customers, you may not see them. We don't know what the situation may be," said Mel Collier, Odditeaze co-owner.
As a non-essential business they were closed for two weeks and later resorted to selling toilet paper and sanitize to stay afloat.
"With what's going on right now there's so many limitations, that we just have to go with it and bounce back," said Collier.
"We still haven't made the decision as to when to open yet. With everything going on, it's still a little crazy and everything. Just hope it ends soon so we can open," said Reyes.
But even when the doors open, the bounce back for those businesses close to BAFB could lag behind until the Department of Defense gives its OK for airman to go there. 
Another notable restriction for active duty military during the pandemic is that they are not allowed to travel more than an hour away without special permission. And they are required to take special precautions when they return.