SHREVEPORT, La. - Until recently, the closest location for a unique type of reconstructive surgery for breast cancer survivors was only available in New Orleans. But not any more.
Six months ago, KTBS told the story of Karen Hoell. She is a breast cancer survivor who didn't want implants after her mastectomy.
Instead, she traveled five hours to The Center for Restorative Breast surgery in New Orleans for a procedure that uses a woman's own body tissue. At the time, that was the closest place she could find. But earlier this month, the procedure was performed at Christus Highland Hospital on another woman.
When Kristal Brewton was diagnosed with stage 3 triple negative breast cancer her best option was implants.
"I know that some people look at this as a cosmetic elective surgery. But, it's not and it's pretty intense," Brewton said.
The recent surgery was her fourth since her breast cancer diagnosis in 2012. But this is procedure is very different than the last three.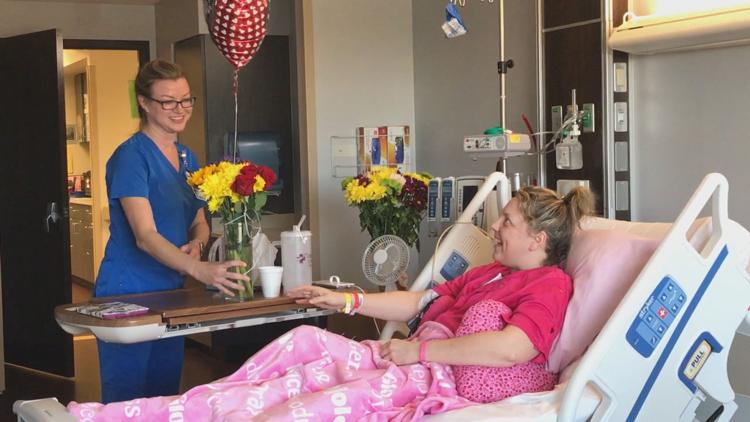 "It was a five and a half hour surgery," Brewton said.
After about four days at Christus Highland hospital, Brewton is going home.
"It's been really great to take care of you and I hear that you're a rock star. You have really done well," Dana Smelser, Christus marketing director, said to Brewton.
"I'm home now with my kids and all of my fur babies that you see running around," Brewton received Diep Flap reconstructive surgery. She's the is the first person to have this type of procedure performed in Shreveport.
"I think this is a big game changer for a lot of breast cancer patients in this area," Brewton said.
She didn't have the option of traveling out of town for breast reconstruction because she has small children.
"If this had been here seven years ago, for one, I wouldn't have gone through as many surgeries as I have with the implants," Brewton said.
After radiation, the tissue around the breast was damaged.
"So when the implant was put in, it fell. And it was quite painful and you could see it, I'd walk around holding it," Brewton. 
She wished then that she had more options for reconstructive surgery, adding, "When you're diagnosed, your world is falling apart already, there's so much going through your head, I can promise you the last thing you're going to think of is what kind of reconstructive options are there out there for me."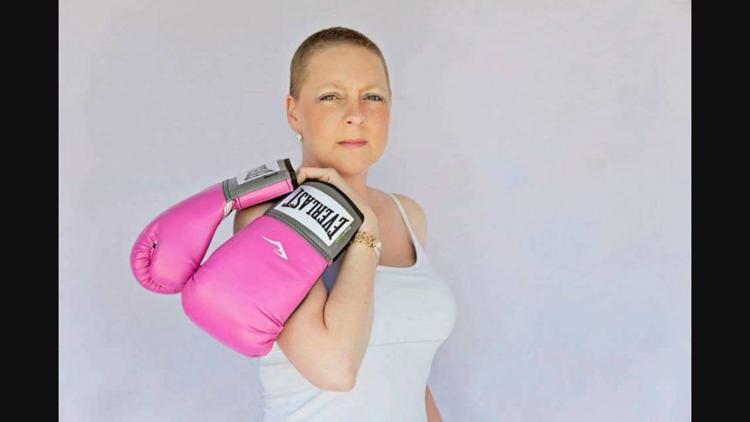 Most common option is silicone or saline filled implants; not your own body tissue.
"I was cut from here to here. All the fat and tissue that belongs to me already, my blood vessels, all of that replaced up here," Brewton said.
Nurses at Christus Highland received special training to support the surgery.
"They just thought it was so neat to be able to take your own stuff and put it in there," Brewton said.
Brewton is hopeful that this will be her last reconstructive surgery.
"So now, I don't have to worry about implants leaking. I don't have to worry about implants encapsulating again. This is my own tissue, my own fat, this is all me," she said.
It takes four to six weeks to recover from the surgery and it's going well. While she's cancer free, Brewton still has to check in with her oncologist every three months.