BENTON, La. --  "He's not, he won't commit to saying, yes, we're going to redo the carpet," said Stefani Jenkins. "Yes, we're going to take the cabinet's out. Yes, we're going to fix the air duct."
Jenkins' Benton home has been in disarray since the February snowstorm. Last month, she invited KTBS to her home to see the damage.
"My pipe underneath here burst," said Jenkins. "Blew so hard it that it blew this off," pointing at the trimming underneath her kitchen sink cabinet.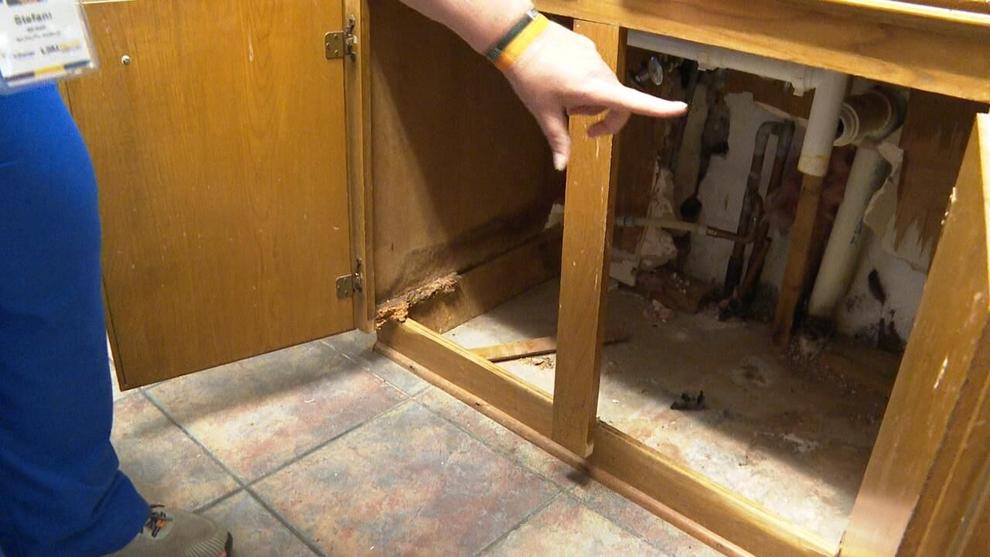 "I was home that morning, and I heard it bust," said Jenkins. "So, I ran out there, saw the water shot out from under the cabinet sink."
That sent water flooding her kitchen, flowing under walls and throughout a portion of her home. It created mold over time on carpets, inside walls and in the air ducts of her air conditioning system. Jenkins hasn't been able to use her kitchen for much, leaving her washing dishes in her bathroom.
"In the little pink room over here is supposed to be the nursery for my babies," said Jenkins, whose daughter is expecting twins this July. At the time, she was worried making a room for them was out of sight.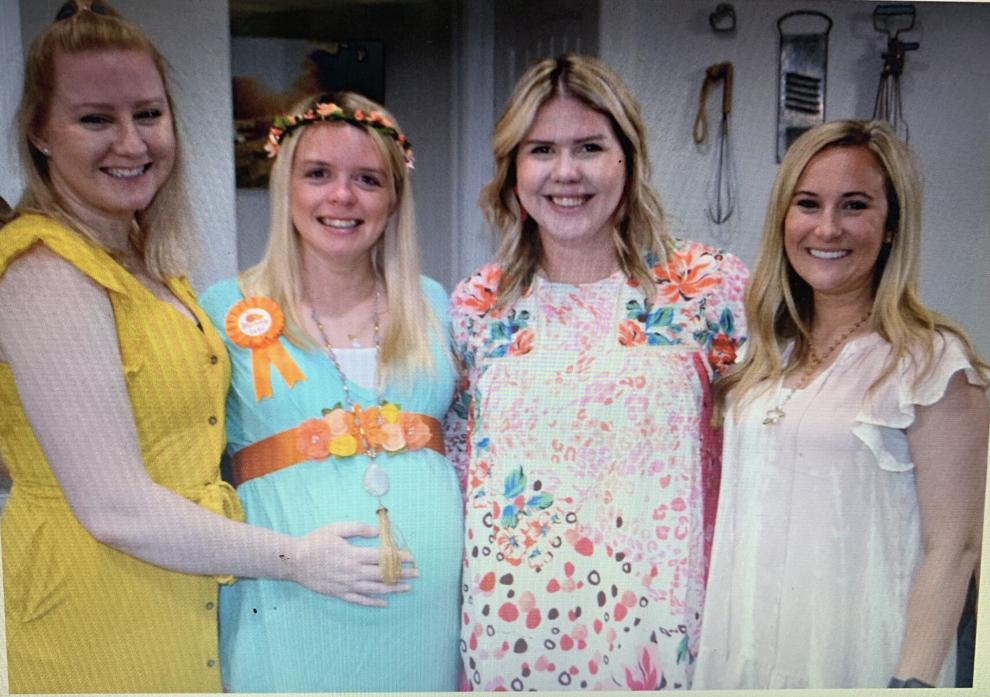 "They can't come now because it's full of black mold," said Jenkins.
Days after the storm furniture was moved out of her home and placed into a pod in her driveway.
A restoration company started work, placing fans in some rooms, ripping out carpet in her living room. However, the company pulled out before completing service.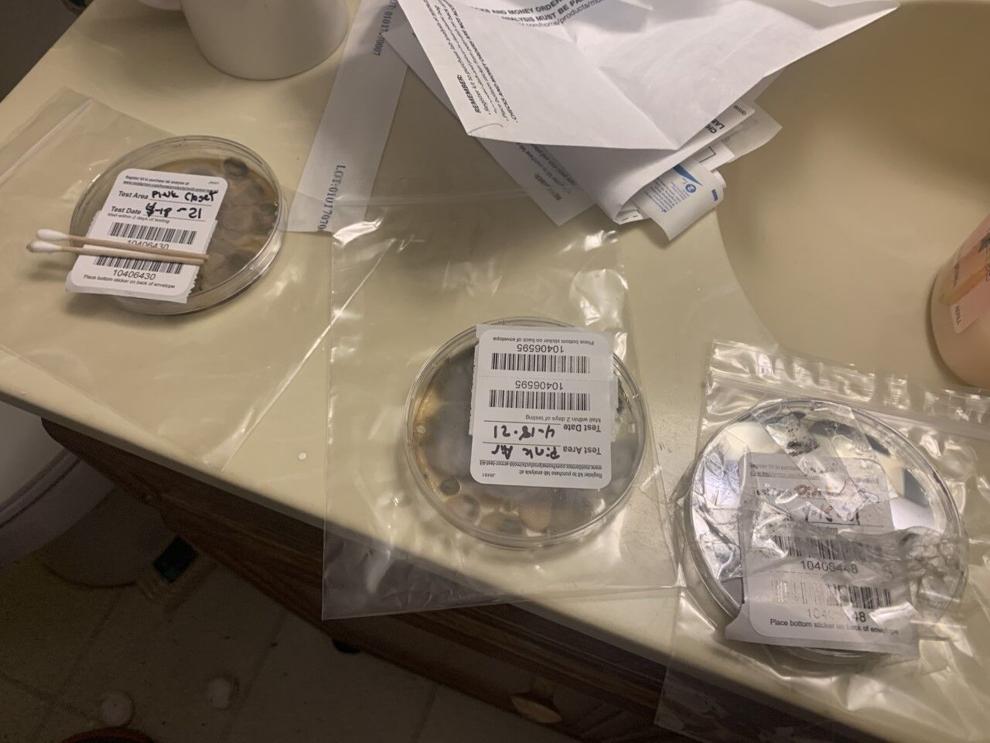 By the end of May, her Allstate insurance adjuster had not approved further payments to complete her restoration work. In early May, Jenkins filed a complaint with the Louisiana Insurance Commissioner's Office.
When KTBS 3 spoke with her on May 19, Jenkins had not heard from them. On June 1, KTBS was able to secure an interview with the Commissioner Jim Donelon, bringing Jenkins' situation to his attention. He answered a question that Jenkins' had on her mind, regarding the adjuster having so much power.
Donelon said Jenkins' adjuster does have power to hold up her claim until he gets correct documentation showing damages and costs. By that interview, Jenkins' had three contractors send estimates. None were approved.
"But that doesn't give him unchecked power," said Donelon. "He has layers of supervisors above him all the way to Bloomington, Ill., where Allstate is headquartered. And we, as a regulator in this state, can go all the way to Bloomington to see to it that she gets what she is entitled to under her policy."
Also, on June 1, KTBS 3 reached out to Allstate for comment on Jenkins' situation. A corporate representative responded, stating: "We protect customers and their privacy, so we do not share specific claim details. We'll continue to work closely with the customer to resolve the claim according to their policy."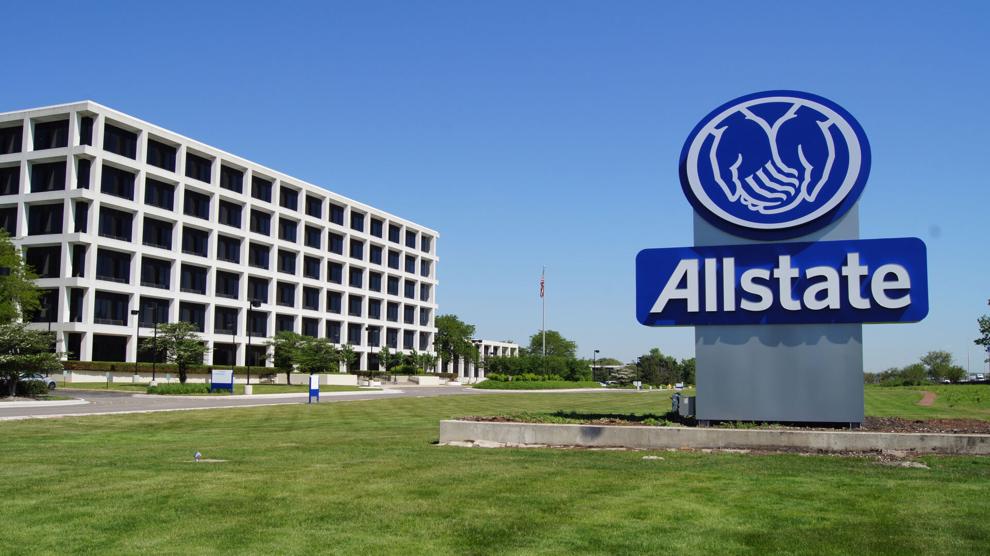 The state insurance commissioners office agent spoke with Jenkins after KTBS 3'S interview with Donelon. The agent gave Allstate 15 days to respond to her complaint. Later, they also threatened Allstate with a fine. The amount was not disclosed, but Jenkins was told Allstate would not want the fines they would get.
"Four months after that event, that's not acceptable," said Donelon. "It's an incredible burden to folks struggling to recover,"
Jenkins finally got the news she'd been waiting for on the third week of June.
After a fourth estimate and pressure from the Louisiana Insurance Commissioner's office, Allstate agreed to pay. Jenkins was just told about the fine and in the same day saw action.
"About an hour later, the manager, the regional director from Allstate in Kansas City called and said, 'Hey, we're gonna pay everything on your house,'" said Jenkins.
Anyone could imagine how Jenkins felt after that call.
"I'm excited, I'm happy, I'm relieved more than anything, because it's been such a long battle," said Jenkins. 
In the end, Donelon suggests anyone having issues with insurance to file a complaint for help.
"If they're not communicating with you, if they're not living up to their promises, that's what we do," said Donelon. "We have their license in our hand, we can shut them down, we can fine them."
On June 30, KTBS 3 got an update from Jenkins. She came home and work already had started. Cabinets were taken out of her kitchen along with other work inside of the kitchen.
"Yay, we're making progress," said Jenkins. "Thank you so much for all you have done. Thank you Channel 3. I love you I couldn't get this done without you. I just love you, thank you thank you so so much."