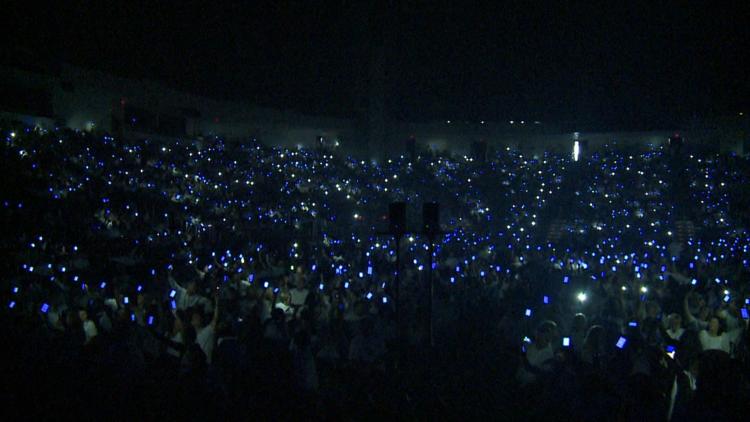 SHREVEPORT, La. - Research shows the number of people attending church services in the Christian and Catholic faith is declining. According to a recent Gallup study, fewer Americans have a religious affiliation than in years past and even the ones who do aren't likely to be affiliated with a specific church.
From 2014 to 2017, 39% of Catholics reported going to church in the past seven days. That is down 6% from 2005 to 2008. To counter that, churches are having to think outside the box.
If you look at church today, it is a far cry from what you may remember. There are no more choir robes or suits and ties. In fact, the traditional four walls of the church are quickly shifting as church membership declines across the country.
"They are questioning," said the Rev. Peter Mangum, administrator for the Catholic Diocese of Shreveport. "So many people need to know answers. It is faith and reason, but we in the Catholic Church do not see faith and reason as combatants we see them as working hand-in-hand."
The Pew Research Center found that 65% of Americans call themselves Christians. That is down 12% in the last decade.
"It is true even in the simple church," said Justin Heigler, The Simple Church pastor. "The numbers have declined but viewership, the number of people watching, increases."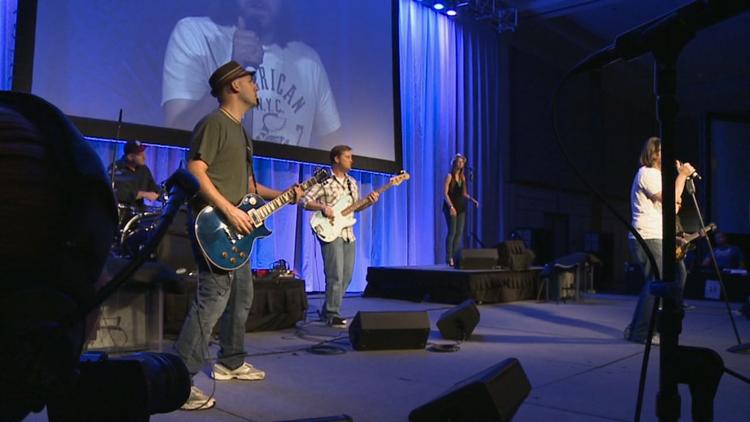 Any given Sunday roughly 3,000 attend The Simple Church in person, but that is down from 5,000.
The church reacts by pushing online viewership and their services are not held in a traditional sanctuary. Worshipers meet at the Shreveport Convention Center.
"That is intentional, so that we free up a little money to be able to solve problems in the culture," Heigler said. "We believe in the name of Christ."
It may mean a lot of putting together and tearing down on Sunday's but volunteers are not complaining.
"It is a lot of work, but I feel like it gives you significance when you have a job and it gives you purpose," The Simple Church member Mallory Semanco said. "It makes you feel like you have a family and a little team that you are serving together."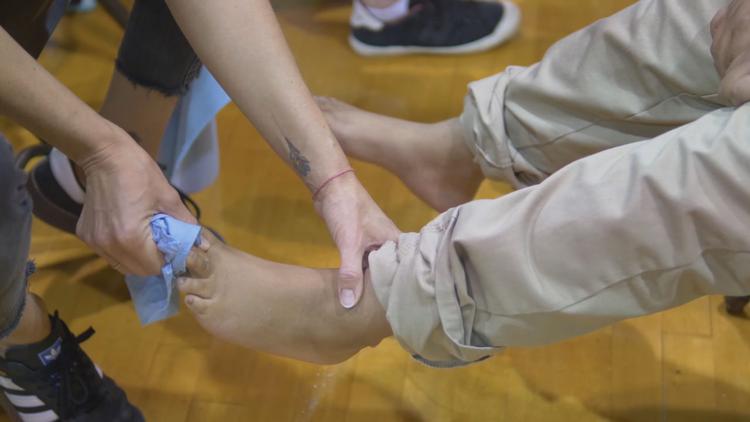 From washing kids feet and putting new socks and shoes on them to packing up Christmas boxes to send to children in Mexico or even paying for people's laundry. There is no doubting they are doing God's work.
"I love it the way it is," The Simple Church member Spud Wilson said. "You can be yourself. You can go and just love God and love people. It's amazing. You ought to come try it."
Across the river in Bossier City, the Rev. Brad Jurkovich of First Bossier is also working to keep up with changing times. The church is traditional with its own sanctuary and holds regular Sunday services. Whether it's playing football on a field the church built for local youth or something more sophisticated like unique online videos, they are connecting with people in more ways than one. 
"We produce mini movies here at First Bossier, whether that's to set up a sermon series that we are doing or maybe it is a special event we are doing," Jurkovich said.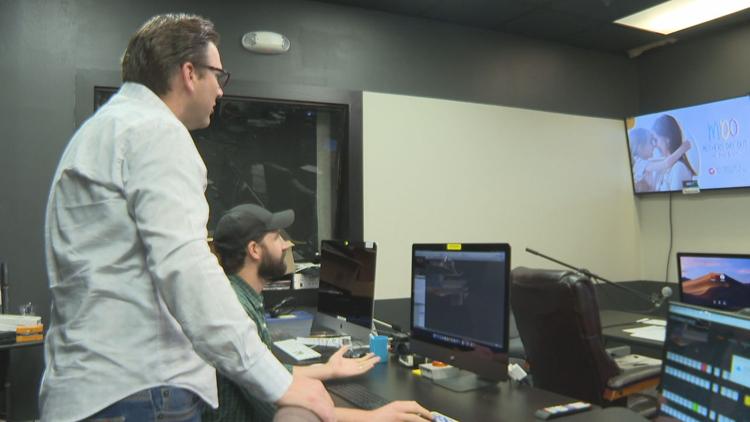 Some are scripted and more serious while others are just fun. Either way, the videos have gained a lot of attention.
"At the end of the day we have a team of people who are creative," Jurkovich said. "Let's put that content out there so it is not just Pastor Brad teaching. There is a whole array of things we can do."
Nowadays, many churches will also send a text message as a way to remind members of their events. Church's will also feature their own mobile apps, so that everything you need is in the palm of your hand.
While culture and technology and have changed, they have managed to keep Christ's message the same.
"Solve a problem, meet a need," Heigler said. "It does not go out of style. It is not just about being fashionable. It is following the example of Christ."