MANSFIELD, La. -- Before there was a domestic violence awareness month or week, a 12-year-old boy witnessed its fury.
Jayson Richardson didn't fully understand what he was seeing 25 years ago or how he was somehow connected to it. It was the worst mass murder ever in DeSoto Parish.
Jayson was at a movie with his parents who work in law enforcement. They had to leave early.
"And I still vividly remember every site that I saw that night. I wasn't there when the homicide happened but I was there not very long after it took place," says Jayson.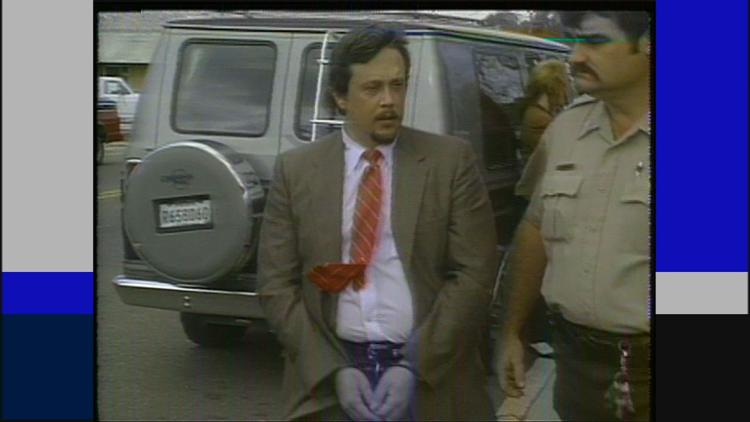 At around 9:30 p.m. on July 23, 1994, James Baldwin drove to J.O. Woodfin's home armed with a modified shotgun. He shot and killed his estranged wife and three men.
"And I literally watched one man as he was dying. And vividly remember the father of a friend who I played ball with was one of the victims as well," Jayson recalls.
Two of Woodfin's young children witnessed the shooting. They identified Baldwin as the shooter saying, "They killed my daddy, they killed Rocky, they killed Jack, they killed everybody."
"That was a pretty big event, especially for somebody who was 12. Obviously, there was a homicide involved, the worst in our parish," says Jayson.
It was a crime of passion. Baldwin's wife, Elizabeth, filed criminal complaints for domestic violence and battery. After eight years of marital strife and violence, she was finally leaving.
Carol Sue Richardson identified the four bodies. She knew Baldwin's wife; they talked just days before.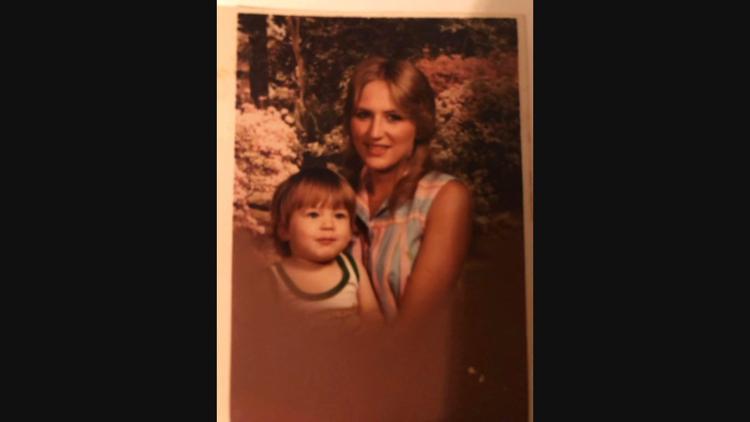 "I said if you don't get away, he's going to kill you," Carol Sue said. 
Carol Sue knew the signs because she was the victim of domestic violence in her first marriage -- to James Baldwin, the convicted killer.
"But, when I was looking at her, it was like this could have been me," reflects Carol Sue.
Carol Sue and Baldwin were married about six years. "Throughout the whole time I was with him, I never once reported the first thing. I never reported the beatings."
She tried leaving - six times.
"One of the times I left he didn't even know I left because I was back before he even got to the house," she said.
She was afraid and felt guilty, which experts say are common feeling for victims of domestic violence.
"My sister took me to the women's thing in Shreveport. While I was in there I remember telling her, well if I wouldn't have said this or I wouldn't have done this he wouldn't have done that. It's my fault, and that's what I did," Carol Sue said.
The last time he hit her she was holding her infant son.
"It was all about the little sticker on the car. I had gotten the sticker but, didn't put it on. And I had Jayson in my arms and when he rared back to hit me because it made him mad, he hit him. And that's the last day I stayed with him," Carol Sue said.
Her son Jayson who was 11 months old at the time is now the sheriff of DeSoto Parish.
Because of what his mother experienced Jayson says, "We (DeSoto Parish) deal with domestic violence much differently today."
Sheriff Richardson understands it can be frustrating and dangerous when an officer is responding to a domestic violence call.
"You go to the same location multiple times. And you give options and opportunities for a person to get out and you don't understand why they keep going back," he said.
Once his mother did leave, she had to go from one relative's house to another. DeSoto Parish now has a safe place for victims.
And looking at her son now, her decision to leave didn't just save her life, it changed his.
"For his biological dad to be where he is and for him to be where he is," said Carole Sue. Jayson's father is on death row at Louisiana State Penitentiary in Angola. 
She and Jayson want victims of domestic violence to know there's hope.
"And I don't care what you've been told. Or what has been said to you to make you feel like maybe you're worthless or no one else would have you that's not the case," said Jayson. "There is a way. There is an out."
According to a report by the National Institute of Health, one in four women and one in nine men are victims of domestic violence. But the number could be higher because it's thought to be under-reported.
For more information about domestic violence, visit the National Coalition of Domestic Violence or Domestic Shelters.