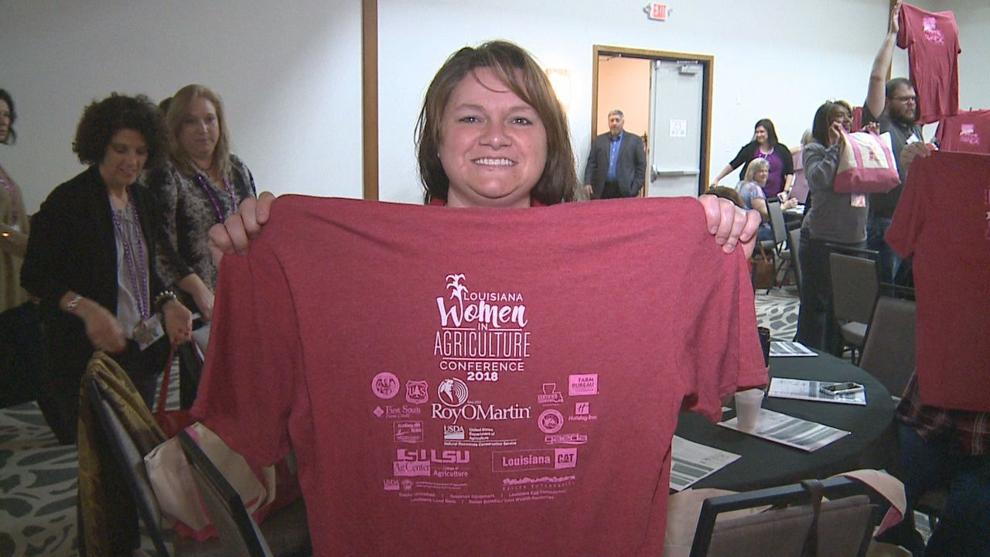 Women are wrangling cattle, driving tractors and managing agricultural businesses – and now several agencies in Louisiana are helping them network to grow their ventures.
Women head up nearly 15 percent of all farms in Louisiana, and last weekend many of them gathered at a statewide conference to pitch their plans. They got some insight and encouragement from a woman who used her farming experiences to create a company that caters to female farm and ranch workers.
"I grew up on a farm back in New England and I got tired of wearing men's work pants and there were no companies at the time making work pants that fit women, said Sarah Calhoun, owner of the Montana-based Red Ants Pants.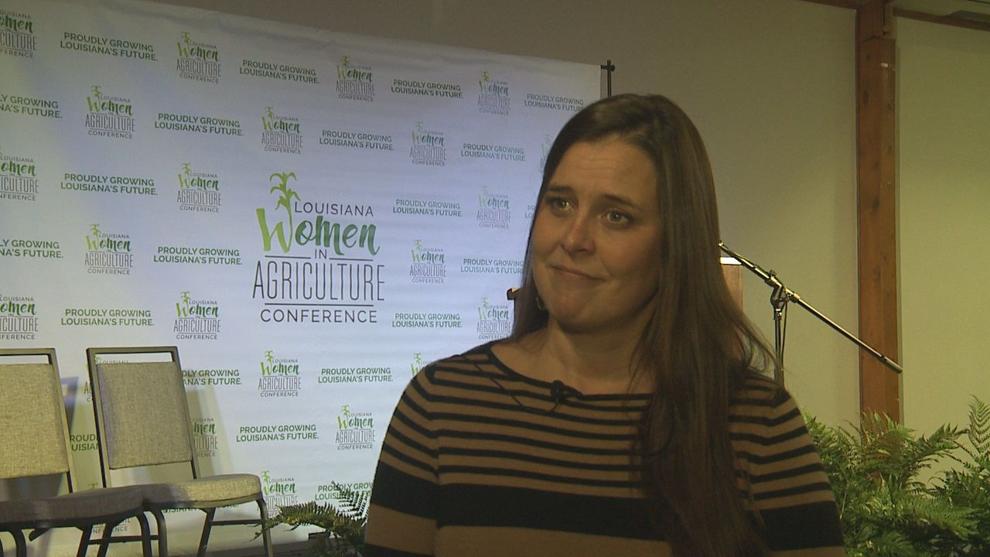 Calhoun discussed how she now supports family farms in Montana with grants and by sponsoring education and networking events for farmers and ranchers. She urged women to pursue their dreams with plenty of planning and preparation.
"Do your homework. You have to do your homework and work your butt off but what do we have to lose? Let's go for it," she said.
Kevin Norton, a conservationist who works with farmers and ranchers around Louisiana, says women are involved in every aspect of agriculture.
"We have farmers, we have ranchers, we have agri-business," Norton said.
"It's all about creating an environment where they can network and build the relationships that build the whole of agriculture."
The number of agriculture businesses in Louisiana has decreased overall in the past decade, but the number of women in active roles is holding steady.
"It's nice to see them come out of the house and from behind the desk keeping books and things like that and engage more openly in all the aspects of agriculture, and a number of folks, they're actually the primary decision-maker on the farm, and it's really exciting to see them rally around and support each other," Norton said.
As for Calhoun, she enjoys meeting other women in agriculture because she learns how different communities thrive by growing what they know.
"I love this symbiotic relationship with the crawfish and rice fields. It's brilliant. I didn't know that was a thing, transferring them over," she said. "I love learning about agriculture in different areas. It's so great to see women at the forefront of leadership here."