BOSSIER CITY, La. -- With growth and progress comes traffic. Bossier City has been wrestling with these problems for quite awhile now.
One of the latest plans to get more cars onto Airline Drive north of Interstate 220 without creating more congestion to the south is a real Innovation.
It's called Innovation Drive because of the Innovation and Technology Center, but there's also some innovation going on in terms of Innovation Drive and where it will eventually connect and hopefully alleviate some traffic issues in this area.
"There's a portion of Innovation Drive recently constructed to accommodate the new Honda dealership and it dead ends there," said Mark Hudson, Bossier City engineer.
The concrete ends at the dead end. There's nothing past that but wide open spaces, green grass and trees.
"We're going to pick it up from there and it's going meander over to Airline Drive. It actually hooks onto Green Acres Boulevard, which is another dead end street off of Airline and there's yet another dead end street Miciotto," said Hudson.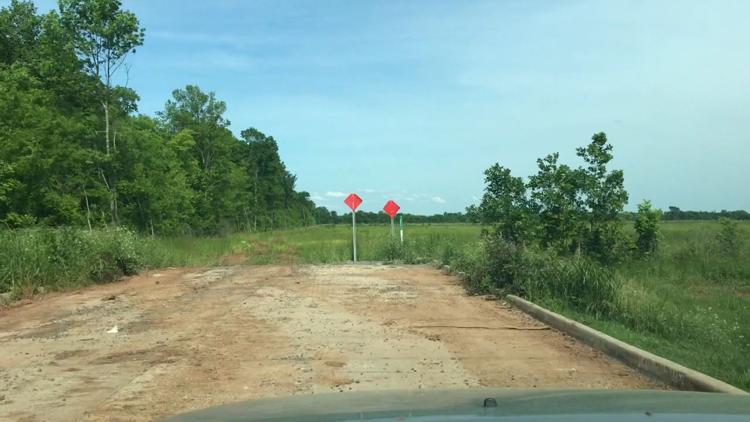 Miciotto is the road that currently ends behind Sam's Club. Then there's Target, Academy Sports, Best Buy and Belk, just to name a few of the retailers that are in that Stirling Shopping Center.
"It's going to be a great relief for traffic flow on Airline Drive," said David Montgomery, Bossier City councilman-at-large.

"In the Bossier City area aside from the interstate Airline Drive is probably one of the most heavily traveled corridors that we have and so when our local government is able to invest in infrastructure that helps alleviate some of that congestion off of Airline Drive it's a wonderful thing. It's great to be able to deliver that," said Erin Buchanan, Louisiana Department of Transportation and Development spokeswoman.
City officials hope this $10.2 million project will not only help the traffic on Airline but also spur commercial development in the area, which would also be a positive for the only business currently with an Innovation Drive address.
"Once Innovation Drive is open it will have a huge impact for our business as well as any other business that decides to open on Innovation Drive. With the high traffic count that's coming from Airline Drive as well as Swan Lake Road, with the income in the area it's only going to increase traffic flow and with increased traffic flow it should increase business," said Jason Sims, Holmes Honda Bossier City general manager. "North Bossier Parish needs it. The sooner it's done the better for all business."
The work is scheduled to start in early June. They expect it to take about 15 months, so it should be complete near the end of 2020.