What may seem like electronic gibberish to you and me is actually an art and we introduce you to someone who's keeping Morse Code alive.
Randy Fulco of Haughton is a ham radio aficionado specializing in Morse Code – one of the oldest methods of electronically transmitting text information. Morse Code involves on-off tones or clicks – "dots" and "dashes" -- that can be understood by a skilled listener or observer immediately.
Fulco learned the skill at the age of 14 years old. The method is named for Samuel F. B. Morse, an inventor of the telegraph.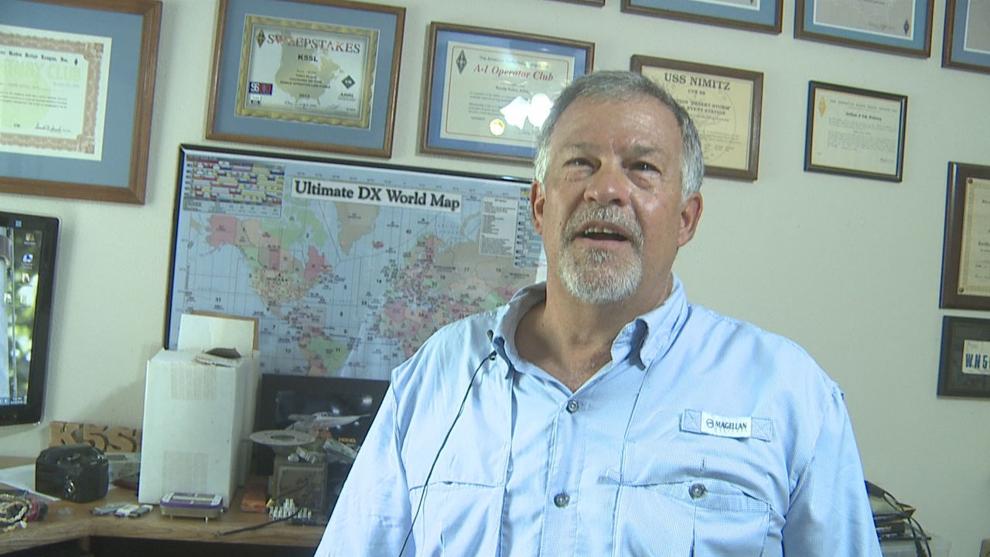 "That's the letter 'A' and if you want to make a letter 'C,' you just hold it," said Fulco as he demonstrates.
The conversation he was having began quickly.
"He is giving my call K5SLWQ2E. Name, al....al, south jersey," Fulco said.
An iambic paddle used in conjunction with an electronic keyer generates high-speed Morse Code. The conversation continues.  
"599, that's a Morse Code for very, very strong, good note … telling him my location, Haughton, comma, Louisiana. Name is Randy," Fulco says.
These types of communications cover a great majority of the earth by bouncing radio waves during certain atmospheric conditions or sunspot activity. Some communications are for areas devastated by natural disaster but most conversations are just for fun.
"Now a station I talked to was a commemorative station on the Queen Mary in Los Angeles harbor and they were really nice about sending me a card to confirm I talked to them," Fulco said.
The dots and dashes were non-stop this day.
"This right here is a guy probably in Washington State and he could be talking to someone in Dallas or Baton Rouge and we would never hear them, they would skip over us," Fulco said.
The typical "straight key" Morse Code tapper was manufactured in huge quantities in the early 1900s. The signal is "on" when the knob is pressed, and "off" when it is released. Length and timing of the dots and dashes are entirely controlled by the telegraphist.
"And if I really wanted to get back to the old days I can hook my old Titanic replica up and use it," Fulco said.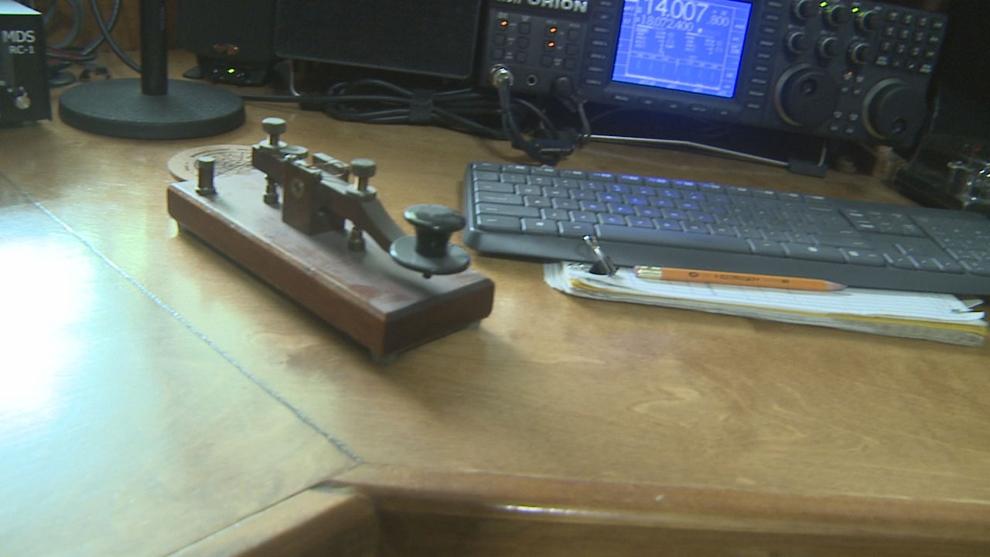 Morse Code speed is measured in words per minute (wpm) or characters per minute (cpm). Characters have differing lengths because they contain differing numbers of dots and dashes.
For more expert advice on any ham radio hobbies, you can contact the Shreveport Amatuer Radio Association.