SHREVEPORT, La. - Summer begins the third week of June with the Summer Solstice.   It's when our part of the world is pointed directly at the sun.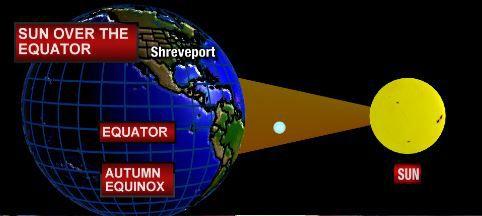 The season ends the third week of September with the autumn equinox. By then, the sun shifts south to the equator.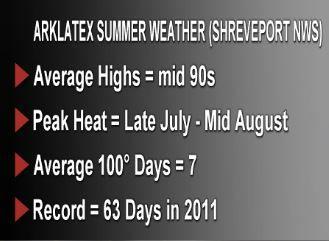 During this three month season, the ArkLaTex on average experiences afternoon temperatures in the low to mid 90s. Most years, the searing heat peaks from late July through mid-August. About a half dozen days with 100 degree temperatures are common during this stretch. The all time record is 63 set back in 2011, according to the National Weather Service.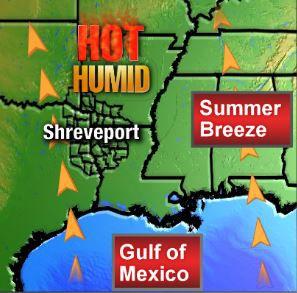 The Gulf of Mexico is about four hours away by car from Shreveport. Our summer breeze comes from the Gulf transporting all that mugginess to our area. So, with our southern roots and proximity to the Gulf, summer-time can be brutally hot.
So hot, that you'll often see heat advisories issued by the National Weather Service. What do these mean?
First, here is an explanation of how we feel our southern heat using a term called the heat index.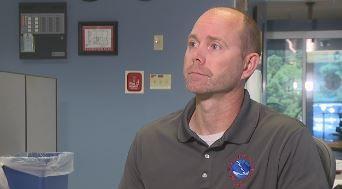 "The heat index will represent how your body feels the temperature or the combination of humidity and temperature.  If the humidity is really high, it impedes the ability for sweat to evaporate on your skin which causes you to feel more heat than what the absolute temperature might say," said Brad Bryant, Shreveport National Weather Service science and operations officer.
So, when it's really muggy making the heat index high, a heat advisory is issued.
"For the ArkLaTex we're looking at thresholds of 105 degrees for heat index … between a 105 and 110. Once you get above 110, we'll start issuing excessive heat warnings.  Our level of concern for heat related illnesses goes up at that point," Bryant said.
And how can we stay safe in these conditions?
"Well, what we would recommend if at all possible and I know it's not possible in a lot of people's cases, but if all possible put off outdoor work towards the early morning hours and late in the evening, but if you have to be outside working, it's good to take frequent breaks in the shade or in air conditioning and always make sure to keep yourself well hydrated with water which is the best … certainly avoid alcoholic beverages as that increases your tendency to experience heat related illnesses," Bryant said.
Keep up with ArkLaTex weather 24/7 with the KTBS 3 Weather App. You can also get weather info on KTBS 3, KPXJ CW 21, Digital 3.2 (the 24 Hour Weather Channel) and ktbs.com.