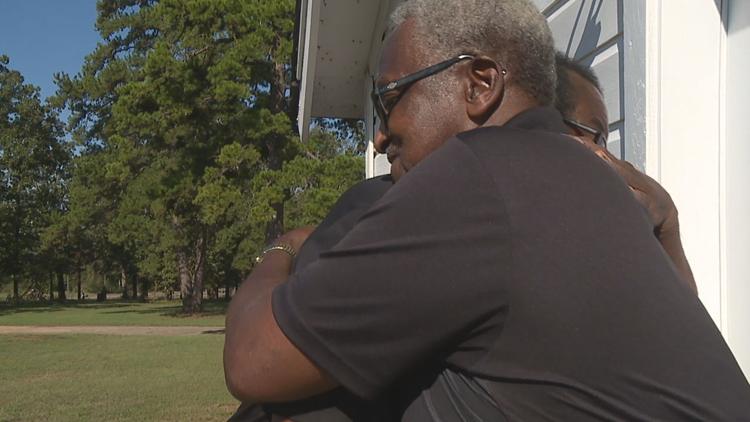 JEFFERSON, Texas – With only two members left, a small church that once stood as a pillar in the African American community has closed its doors for good.
Old familiar hymns once rang through the walls of Paradise AME Church. The small chapel was a happening place in the 1960's. A revival was taking place then and every pew in the small church was packed.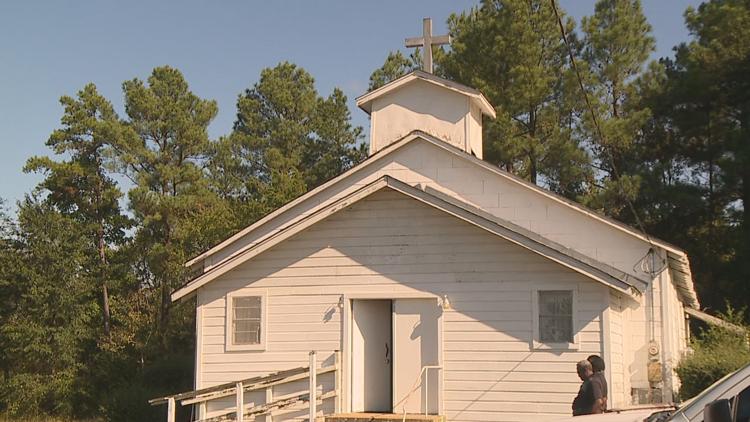 "It was unbelievable," said Jerry Moore said, one of the church's last active members. "You had to experience it to understand it, but the spirit was really, really moving during that time."
For Moore, Paradise was like a second home. It is the only church where he has been a member and it is where he made his decision to give his life to Christ at the young age of 12.
"We had just sang a song and everybody was standing up," Moore said. "After we finished everybody sat down, but I kept standing."
As time went on, the church decreased in size. Today, Moore and its latest Pastor Robert Rhodes are the last two active members. Even with just the two of them, services were held as normal.
"In time, we know everything passes away," Rhodes said. "I have been here for 12 years and I have enjoyed every minute of it."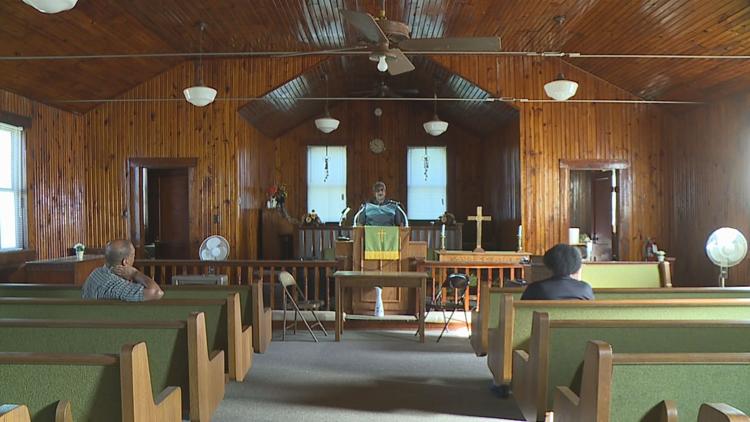 The small church can be seen off of highway 49 in Jefferson, Texas. On the outside, it looks like a small rundown chapel, but inside every inch was built to last.
"This is the only church that I have ever seen with this type of intricate woodwork," Moore said. "You may see it on the walls, in different places, but to actually have it in the ceiling. This is beautiful."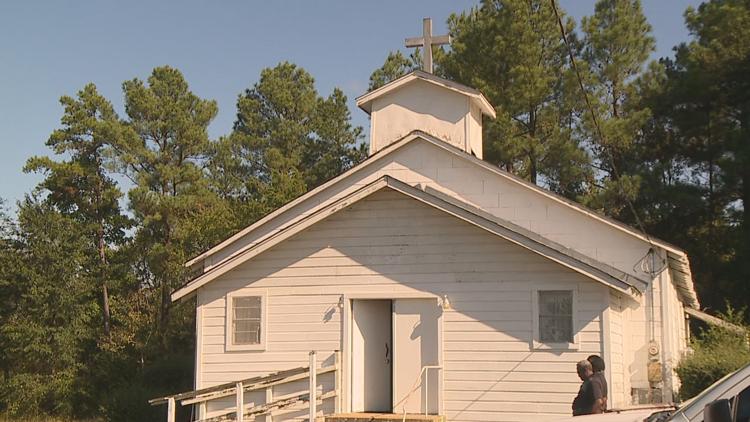 Paradise AME Church was also a gathering place for African Americans during the civil rights movement.
Over the course of 60 years, two women earned the title of pastor during a time when that wasn't the norm.
"This church, as far as I can remember, was the only church that embodied women behind the pulpit," said Sanford Coverson, who grew up attending church services there. 
"They (the women) were so instrumental to us young men," Coverson said. "Because, in a world of strength they gave comfort. They were compassionate."
Women also played a role in drawing young men to attend services and turn their hearts toward God.
Paradise also served as a sort of community center.
"This church opened up to quartet singing," Coverson said. "We would occasionally have local groups from Louisiana and east Texas. We would have what I think we would call, today, concerts."
With the church free and clear of any debt, Rhodes and Moore made the decision to move on.
"We are just plain, ordinary people," Rhodes said. "We just live our lives in a special way. We live it for God and not just for ourselves.
"I would like to thank the Coverson family and the Martin family for all of their support over the years," Moore said.
The governing body for Paradise AME Church will now decide what to do next with the property.