"As soon as we heard Shreveport was getting an aquarium we knew that was going to be some place where we could partner because many of the residents and day program participants that we serve love nature and animals and fish and things of that nature," said Kirsten Powers, director of development at Holy Angels.
Holy Angels and the Shreveport Aquarium are working together to create jobs, happiness and fulfillment for some Holy Angel residents.
"My job here at the aquarium is the gift shop. I do retail with these nice ladies. Jake has been wonderful. It's just wonderful to be around the public and school kids and stuff like that," said Amy Waites, a Holy Angels resident who works at the Shreveport Aquarium.
Amy's one of three Holy Angels residents that work at the Shreveport Aquarium.
"It's a long process where they are prepared from Angel Works, what they learn in Angel Works and then they go through the step process where they are hired in the community and that's where we are with the Aquarium and our 3 employees that work there, said Melissa Ricou, director of business development at Holy Angels.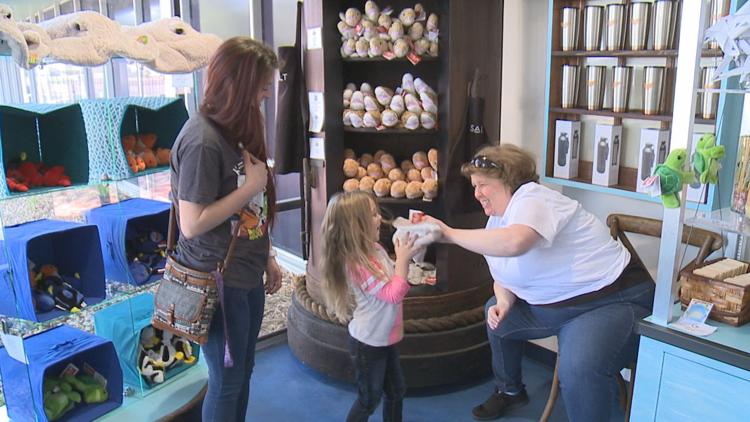 "Our partnership with Holy Angels is one that affords us to get the residents and opportunity to work in the outside world beyond the gates of Holy Angels and it goes along with our ideology behind our hiring process, that people are more than just a piece of paper. If you've got the skills to work with the general public we can teach you the skills that you need. We have people that work here from all walks of life and the Holy Angels crew just fits right in with us," said Jake Wood, spokesman for the Shreveport Aquarium.
The interviewing process began last year for this partnership which is called supported employment. There's many benefits to both partners and to the employees just ask Waites.
"And, I get a paycheck and stuff like that too which is very good," said Waites
"Every candidate for a job, even if they come from Holy Angels or not they go through the same interview process as everyone else. It's an environment of equals here," said Wood.
Holy Angels residents are also pulling in paychecks at multiple other businesses around the area including Maxwell's Market, Counter Culture, King's Hardware, Taziki's and Lewis Gifts. And, speaking of gifts, the artwork created at Angel Works is being well received at the Aquarium.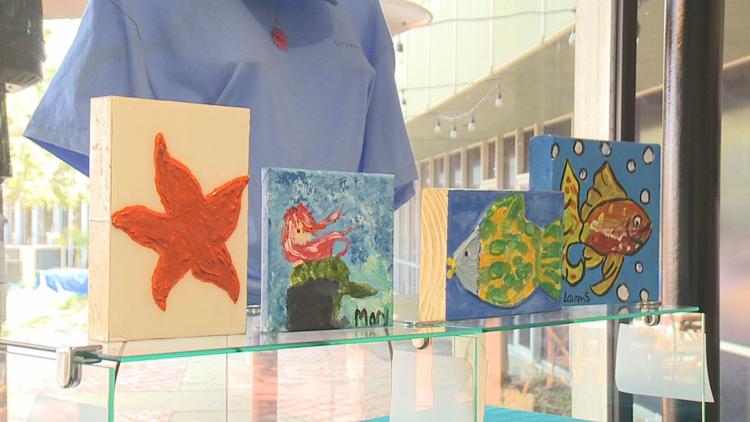 "They have ordered special items that we make just for them, like their pillow fish and different sea creatures that we do on pieces of artwork and tile ... and they've already gotten a second order. So we think we're pretty popular over there at the gift shop," said Ricou.
The Shreveport Aquarium also has a partnership with the Louisiana Association for the Blind and has two vision impaired employees on the payroll. Overall, the aquarium has about 70 full and part time employees. They are also looking to hire about 12 more people for a variety of positions.