SHREVEPORT, La. -- Louisiana. The Sportsmen's Paradise. The hunting season is now upon us and that means hunters will once again gather an assortment of wild game that is there for the taking.
A unique concept called Hunters for the Hungry has become a win-win for area hunters to assist the less fortunate who may not get enough food. It's happening from 1 to 4 p.m. Sunday at First United Methodist Church in Shreveport.
Collections of meat are needed. Chuck Rice of Shreveport, who heads up the local effort, said Louisiana has seen a growth in giving.
"Participation on the statewide level has increased and our focus is to garner as much good protein as we can, that would otherwise when the hunters when they clean out their freezers each year for the new hunting season might get thrown away," Rice said.
The frozen meat that's donated goes right into Foodbank of Northwest Louisiana, where it is sorted and distributed.
"Of course, the foodbank accepts all donations of non-perishable food items for this event that we are here to talk about. …," said Gene Haynes of the Foodbank.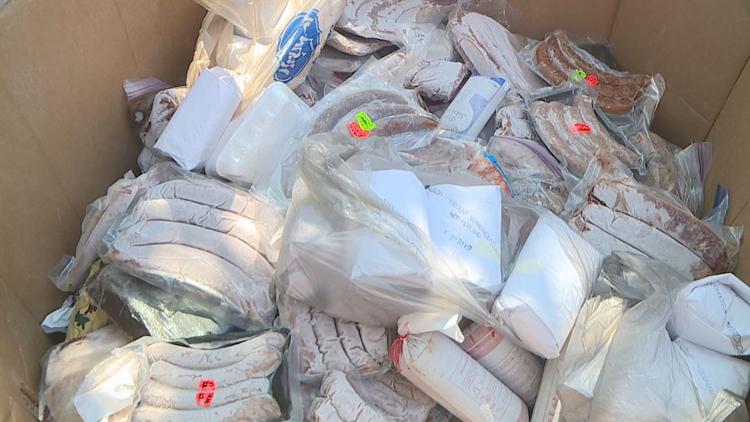 At the collection site, refrigerated trucks will be there ready to take in the donations of deer, ducks and fish that have been cleaned and processed. Other meats will be accepted, too.
"Matter of fact, if you've still got that Thanksgiving turkey that you've had in there from last year that some reason you didn't get to use it we'll take that as well too," Haynes said.
All donations are weighed on the spot but the process will not take a lot of your time.
"You can drive up, drop off and drive off. It's pretty quick," Rice said.
The event has grown every year. In fact, more than 1,600 pounds of meat were collected last year, compared to two years ago when 600 pounds was collected.