All major highways have roads that run along side and connect the street traffic with the highway traffic. In what order the highway and the frontage roads get built depends on a lot of things including funding.
Could we have some Interstate 69 frontage roads long before we ever see I-69 through Louisiana? It's sure looking that way.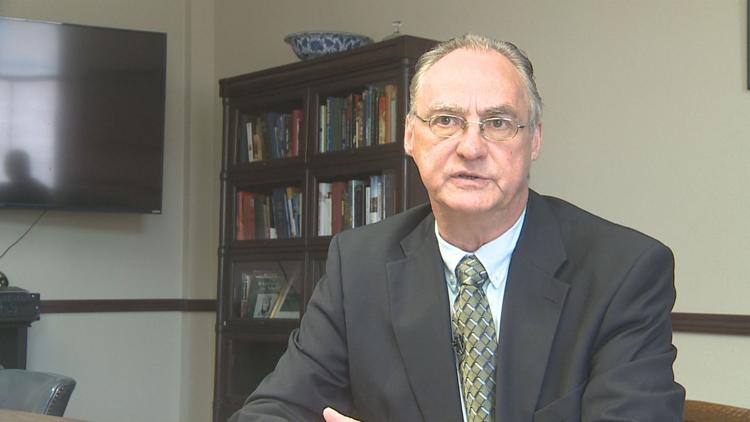 Many have heard of the proposed I-69 corridor through the ArkLaTex. Up until this point, the project has not been able to get off the ground because, "We don't have the money to build the main line. That's several hundred million dollars; we don't have that kind of money," said Kent Rogers, Northwest Louisiana Council of Governments executive director.
But, now there's some movement, there's some optimism, there's actually some money to get something done on what's being called the proposed I-69 Frontage Road.
The proposed I-69 frontage road would take it off I-49 along the Stonewall-Frierson Road then go northeast across Ellerbe Road and continuing on to intersect at state Highway 1 near the Port of Caddo-Bossier. It would be built in four segments.
"This is the Port of Caddo-Bossier property, the 2,600 acre complex. This would utilize portions of Robson Road in red. New construction in green and blue, as well as the Stonewall-Frierson Road, the 3.31-mile stretch in DeSoto Parish in yellow," said port executive director Eric England.
So red, green and yellow is existing roadway that would need to be upgraded. Blue would be completely new roadway. Why the urgency seemingly all of sudden to get this done now?
"We have some earmarked money, federal earmarked money that was set aside for the project. They come from various other smaller pots of money. A couple years ago Congress swept up a bunch of older earmarked money leftovers. And there's kind of been some rumblings that they may do that again. In order to not lose those funds we decided to sweep them together, look at what we could get done and start working on a project," said Rogers.
There is $16 million in federal funds available right now. They would need to come up with another $8-10 million from various local sources to complete the project. But that doesn't look like it's going to be an issue because of the overriding benefits to the area and the entities involved.
"Ultimately, with the building of this road, Louisiana would be saying, 'Hey, we're serious about wanting I-69 and continuing I-69 through our state and this is what we're doing to show that," said DOTD spokeswoman Erin Buchanan. "In our estimation it would be very economically feasible and viable to be able to construct this road and have new access for all of the people and commercial entities that would be using it."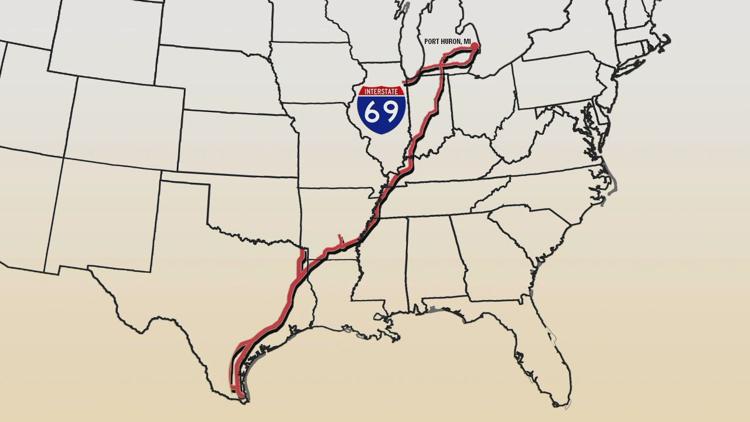 "Connectivity is one of the key things for any port in the United States. For us it's a waterway connection, railroad connections, having interstate connections directly to your port is of the utmost importance and it's a strategic advantage that very few ports in our country of our size are able to tout," said England.
A lot of people working together on this to make it happen including NLCOG, The Port, DOTD, Caddo Parish, DeSoto Parish and Bossier Parish, so plenty of work and coordination to be done over the next two years, which is about how long they estimate before any dirt gets turned. Up next is traffic impact studies, feasibility studies, environmental studies, most of which are required by the government to use those federal funds.
"It's a project that everybody is excited about and everybody is on board for, and again that's not a whole lot of money to get something out there and get something on the ground in terms of I-69 and it also provides a great connection between the port and I-49 for some of that truck traffic," said Rogers.
In case you're not familiar with the term frontage road some people would call it a feeder road. None of the roads that will be upgraded or constructed in this project will actually be considered part of the mainline I-69 highway that we would hope to drive on someday. But they are roads that will feed into alongside the highway and would have to be built anyway.