Some Louisiana sheriffs -- none more loudly than the one in Caddo Parish -- are bemoaning the upcoming release of approximately 1,400 inmates to reduce Louisiana's prison population, saying people are being released who could pose a danger to the public.
The state's decision will also hit some sheriffs hard in the pocketbook, reducing a steady source of income to help with the costs of running their departments. The state pays $24.39 per day, per inmate to sheriffs who house prisoners because there is not enough room in the state prison system -- six times what some police juries pay.
Louisiana's Justice Reinvestment Act is intended to save the state about $260 million over the next decade by reducing the state's prison population by 10 percent. More efforts will be put into rehabilitation programs designed to reduce recidivism rates.
Louisiana, which has the highest incarceration rate in the country, is scheduled to release approximately 1,400 mostly non-violent inmates, near the ends of their terms, to the parishes where they were convicted beginning on November first. After the first wave, the number of early releases will slow to about 30 per month. Those releases are in addition to the normal paroles.
There is no more outspoken critic of the releases than Caddo Sheriff Steve Prator, who says many of those being released have not been properly screened and repeat offenders are getting out.
"The State of Louisiana is risking our safety for bragging rights and to save money," Prator said. "We're in a budget crunch, and it's going to save $262 million over the next 10 years. The other reason was for our reputation. Let's face it; somebody's got to be number one, and we got some bad dudes around here.
"The Legislature and the governor have made a mistake with this, in my humble opinion," Prator said at a news conference.
That is disputed by the Department of Corrections, which notes the Louisiana Sheriffs Association did not oppose the legislation as it moved through the Legislature, pushed by the governor and with bipartisan support. There will not be a wholesale release of inmates, DOC said, but instead a thought-out move involving prisoners who were already getting close to their parole dates. The changes will put Louisiana in line with states that have seen a reduction in their incarceration and recidivism rates, DOC said.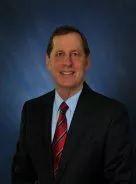 "For people to get out and have these press conferences like this and panicking the public -- I think this is a little bit unfair to what we're trying to do," said Corrections Secretary Jimmy Leblanc. "When you look at Caddo, you're talking about normal (release of inmates) is 130 in November -- and they're going to get released (this) November, 164. It's 34 more inmates coming to Caddo in November."
Leblanc said confusion is understandable.
"The numbers aren't just opening the gates and letting people out of prison.
Jeremy Alford, a political analyst in Baton Rouge who closely follows state politics, said he believes the dustup is about both money and concerns for public safety.
"Everyone who was tracking this issue over the past year knew the controversy wasn't over -- that as soon as this program was launched we would hear from sheriffs and other opponents," Alford said. "When you look at the number of state inmates being housed locally, those dollars can add up. You kind of have to ask yourself why this opposition is surfacing."
Prator stands to lose $1,560 a day in revenue from the first wave of inmate releases, currently set at 64. His jail currently is holding 356 inmates for the Department of Corrections, a fourth of Caddo Correctional Center's inmate population.
But Prator said his opposition is not about money, it's about public safety.
"These people need to be locked up until we're sure they're not going to re-offend when they get out," he said.
Prator points to one particular case -- a man arrested 52 times over the years -- who's scheduled to get out seven years early.
"He was arrested for second-degree murder and pled (guilty) to manslaughter. He's been arrested 13 times for simple battery and aggravated battery; four times for resisting arrest; four times for domestic battery," Prator said. "Now you think that man's rehabilitated with that kind of record? I don't think so."
Bossier Sheriff Julian Whittington has been more subdued in his criticism of early release.
"It gets expensive. People come up with all kinds of ideas on what we need to do to turn them out. Guess what? Crime goes up," Whittington said. "Just look at history; I think it's going to repeat itself pretty soon. We all know violent crime was up by 4.1 percent nationwide."
The state intends to release 30 DOC inmates from the Bossier Parish jail on Nov. 1, according to a list provided by the Sheriff's Office. That would immediately cost Whittington's department about $730 per day. His jails currently hold 942 inmates for the state.
Almost half the inmates on the release list for Caddo Parish have been serving time for drug offenses. The second largest number is for burglary, followed by theft and firearms offenses. Three had been convicted of varying degrees of battery, according to the list provided by the Sheriff's Office.
More than half of those on the early release list in Bossier Parish were convicted of drug offenses, according to a list provided by the Sheriff's Office. That was followed by firearms, burglary and battery convictions.
In Webster Parish, 32 inmates are scheduled to be released. Seventy-two percent are serving time for drug offenses, according to a list provided by the Sheriff's Office.
The lists of inmates scheduled for release is fluid, Department of Corrections spokesman Ken Pastorick said. They were given to sheriffs and districts attorney ahead of time, to give local authorities time to object to some inmates scheduled for release, Pastorick said.
Here are the payments from the Department of Corrections to local sheriffs in this area to house prisoners in local jails in 2016, according to data provided by DOC:
Bossier Parish: $7.9 million
Caddo Parish: $4.3 million
Claiborne Parish: $3.3 million
Webster Parish: $2.4 million
DeSoto Parish: $294,333
Red River Parish: $248,417
Bienville Parish: $138,425
Authorities said an individual convicted of a non-violent felony would be eligible for parole after serving 40 percent of his sentence. Under the new laws, that standard would be 35 percent. DOC said an inmate serving a 10-year sentence would be paroled 63 days earlier, on average.