Is Interstate 69 through Northwest Louisiana a go or no?
Some local leaders are concerned that Texas may not be doing all it can to bring I-69 through the approved corridor which includes Northwest Louisiana.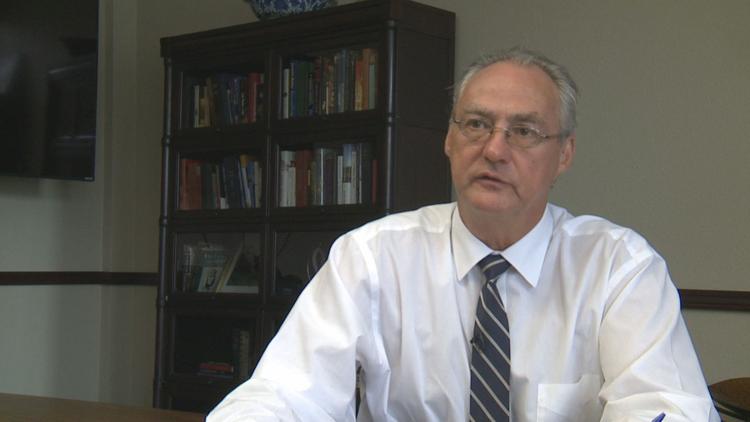 "Louisiana took the lead on the environmentals for sections 14 and 15. Texas is to be the lead for that portion from Stonewall to Tenaha. Umm, it kind of has stalled," said Kent Rogers, Northwest Louisiana Council of Governments executive director.
And that stall has Lo Walker, the former president of the I-69 coalition and current mayor of Bossier City, concerned.
"Texas is responsible for the record of decision from Stonewall over to Tenaha, Texas. And that's what they haven't done and that's what concerns me greatly," said Walker.
Without any movement from Texas it's not looking too optimistic right now for I-69 making it through our corner of the state in the near future. But there's been no official decision on that and there are no public meetings scheduled.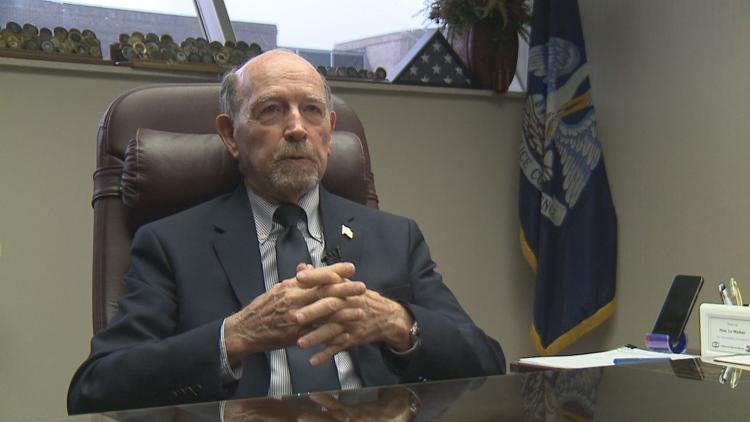 I-69 is a massive approximately $30 billion project that starts all the way up north near the Great Lakes and ends at the Mexican border in south Texas. It also goes through parts of Arkansas, including El Dorado, Ark., and has three segments in Northwest Louisiana. But will it even make it to Louisiana?
"I have to hand it to Texas, they're really going like gangbusters over there. They've apparently got the revenue to do it.
"Essentially what they're doing is taking U.S. Highway 59 as it comes out of Texarkana, Texas, and following it all the way down to near Houston, all the way to the Lower Rio Grande Valley and upgrading it to interstate standards," said Walker.
"They pull a lot of the benefit of what this corridor would be producing. They're pulling that benefit out and away from Louisiana, until we can get our piece completed," said Rogers.
If you've lived in the state of Louisiana for any time at all you probably feel like you've been hearing about I-69 forever. And you may have had the same question that I had. Is there any tangible evidence that we can see or feel in the state of I-69 at this point?
"We have zero concrete on the ground in terms of this project," said Rogers.
What would it take to get some concrete on the ground? The answer to that question is not difficult.
"We just don't have the money. I mean that's the bigger issue of it all, the funds just aren't there at this point in time," said Rogers.
With that being the case, is I-69 going to happen? "Sooner or later," said Rogers.
"The need is there and someday when the funds are there and the moon and stars align hopefully the policy decision makers will put up the money to complete it," said Walker.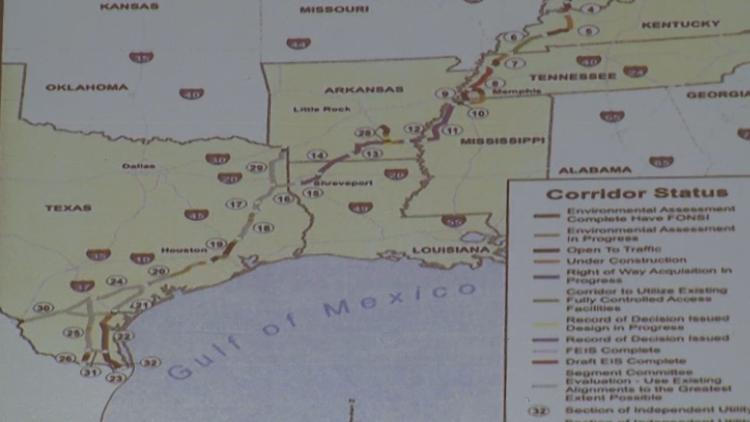 If and when the money does arrive for the I-69 project through Northwest Louisiana it's an 80/20 split in terms of funding. Eighty percent is federal money, but you have to fight and work to secure those funds. Twenty percent comes from local entities.
According to Rogers, another advantage Texas has in this race to build an attractive north/south corridor is they take million of dollars out of their general fund every year to support transportation projects. Louisiana does not.