SHREVEPORT, La. -- Three of 11 First Judicial District Court judge seats are contested in the Nov. 3 election. In part two of a three part look at the candidates in Division, KTBS focuses on Democratic candidate Edwin Byrd. 
Byrd has practiced law in more than 40 Louisiana parishes, and said, "I think I'm uniquely qualified to do a good job at it."
That job is to be one of the next district court judges in Caddo Parish. As a practicing attorney for 30 years, Byrd would bring experience to the position.
"I've had dozens of jury trials all over Louisiana, in state and federal court. I've had literally hundreds of cases — primarily including public entities — with a focus on law enforcement," Byrd said.
Byrd said he has mostly practiced litigation, and as he emphasizes he has law enforcement connections.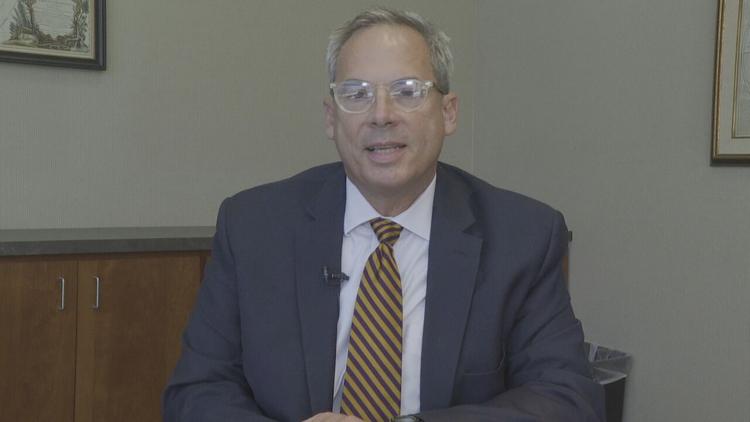 "I represent Caddo Sheriff Steve Prator," said Byrd. "I represent the Bossier Sheriff's Office. I've represented law enforcement in a lot of different settings, and I teach at the different academies."
But now he wants to move from standing in front of the bench — to sitting behind it. And he has definite ideas on what it takes to be a successful judge.
"I think a judge needs to be unbiased and competent," Byrd said. "It's important for a judge to be able to communicate with people. And the skill set I have would make me pretty unique to be able to do that."
Byrd tried to keep the politics of running for judge at arm's length.
"It's not a political campaign, this is a judicial campaign. This isn't a legislative position; it is something I think, is more serious than that," Byrd said.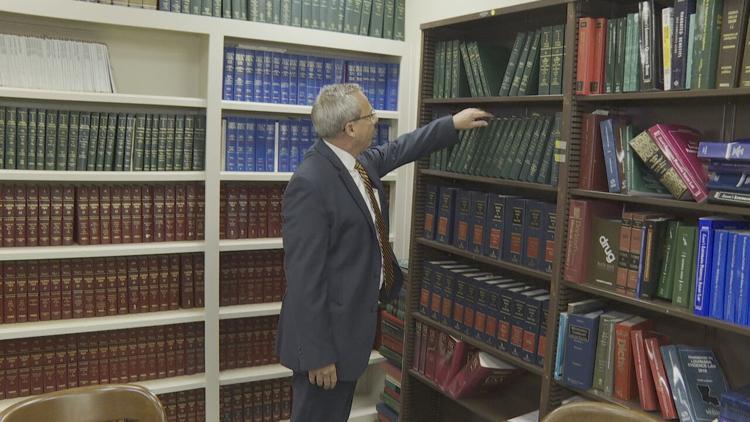 And there is another quality Byrd feels a good judge must possess" "You have to be passionate to do the job well, but you also have to be able to have a demeanor that gives confidence to the folks before the court."
Combined with his thoughts on what it takes to be a successful judge, along with his trial experience, Byrd is certainly confident he can get the job done.
"I just think it's a natural thing," said Byrd. "I think it's a place I can contribute, because I think I've got the skills and the demeanor."
After graduating from LSU Law School, Byrd began his legal career working for U.S. District Judge Judge Tom Stagg, after whom Shreveport's federal courthouse is named. He considers the late judge to be his mentor.
-----
Part one of the series featured attorney Mary Winchell on Monday. Part three concludes Wednesday with Republican candidate Chris Victory.