SHREVEPORT, La. -- A flying ambulance probably best describes Life Air Rescue. It saves lives by flying critical care patients to hospitals all over the ArkLaTex.
But certain weather conditions can leave the helicopters grounded. However, that'll all change real soon. 
"I always carry one nurse. And one medic in the back seat. They can do as much or more than a MGU or mobile ground unit," said Cody McNeely, a lead pilot for Life Air Rescue.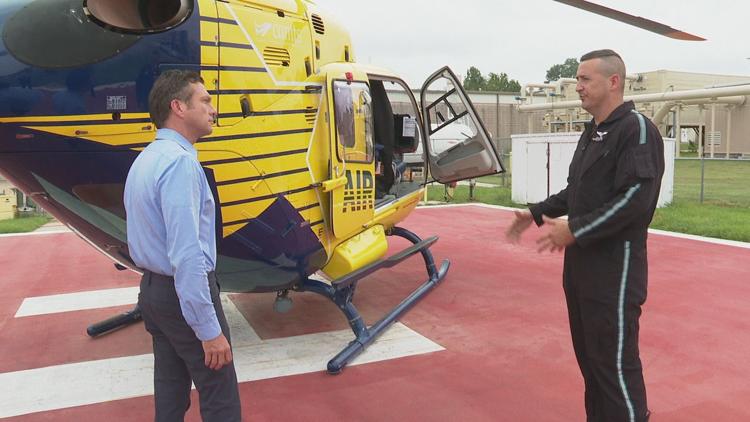 But there is one thing that is lacking that is needed to save more lives. A new program is about to take flight.
"We're working on becoming an IFR program, which is instrument flight rules which is going to allow us to fly safely through the clouds to transport patients and inter-facility transfer," McNeely said.
All pilots are initially trained using visual flight rules or VFR. They're  required by the Federal Aviation Administration for a pilot to fly an aircraft safely. These rules and regulations provide certain distances pilots must stay away from clouds, other aircraft and populated areas. And this is limiting what conditions they can fly through.
"Right now, we're a visual flight rules program. And that's where when the pilots fly, we're looking at the ground using dead reconing and GPS points to navigate," McNeely said.
But under their new program, they won't be so restricted on sky conditions they can fly through such things as fog or low clouds.
"IFR is instrument flight rules. That's where you focus more on the inside of the aircraft and you use your instruments to navigate," McNeely said.
Being an IFR rated program will be vital when the weather is deteriorating and an emergency call goes out to Life Air Rescue. No longer will the helicopter be grounded  in a low cloud situation or fog and this means more lives saved and more critical care patients can be transported to specialty hospitals in bigger cities like Dallas, Houston or Little Rock.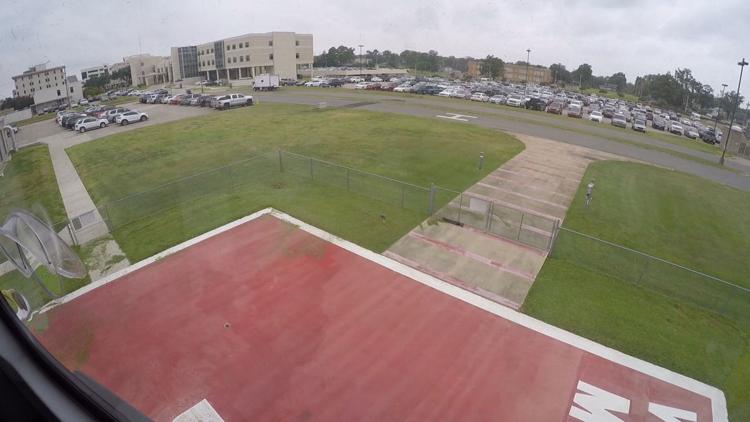 Shreveport's own helicopter emergency medical service has a long history of the ArkLaTex. And it's making more changes with a new look due to a partnership between Metro Aviation and Acadian Air Med. 
"Life Air Rescue was our entry into the air medical industry, and we are highly invested in our hometown program," said Todd Stanberry, Metro director of business integration. "We are excited to introduce new capabilities such as rendering the program IFR and we look forward to working with Acadian to ensure Life Air Rescue is here for many more generations to come."
Lafayette-based Acadian Air Med will now provide the medical crew, dispatching and billing services for Life Air Rescue. Bringing the medical component of the program back to Louisiana is also good for the state, keeping tax dollars here at home.
Metro Aviation is currently rebranding Life Air Rescue's aircraft to include the Acadian green known throughout the state. The Acadian crew in Shreveport, all of whom are familiar faces to the community, are a team of flight nurses and paramedics. 
Shreveport will be Acadian's ninth base in Louisiana and the 10th base total, which includes their  newest location in Monroe. Acadian also operates a base in Silsbee, Texas. Acadian Ambulance Service was founded in 1971. 
Ten years later Air Med was launched with just one helicopter.  Currently, Acadian operates more than 10 Airbus EC135 twin-engine helicopters, as well as five fixed-wing aircraft for extended transports.