KEITHVILLE, La. -- It's a place that's only open to the public just a few days a year. As Chimp Haven prepares to open up for their first Discovery Day, they're also in the middle of a multi-million dollar expansion project.
Chimp Haven is the largest chimpanzee sanctuary in the world. It's where chimps go to retire after being used for biomedical research.
"Our staff concentrates on creating challenges both mental and physical for the chimpanzee's and gets them into social groups where they can socialize and be in families that fit their individual needs," said Chimp Haven's co-founder Amy Fultz.
Nestled on 200 acres of land in Keithville, Chimp Haven is home to more than 260 chimpanzees. It's more than enough room for what they have currently, but another 200 chimps remaining in research facilities are still waiting to get into Chimp Haven. To accommodate the need, they already have the land, now they're expanding.
"We are in the middle of a "Welcome Them Home" campaign," said Fultz. "It's a $20 million campaign to expand our facilities."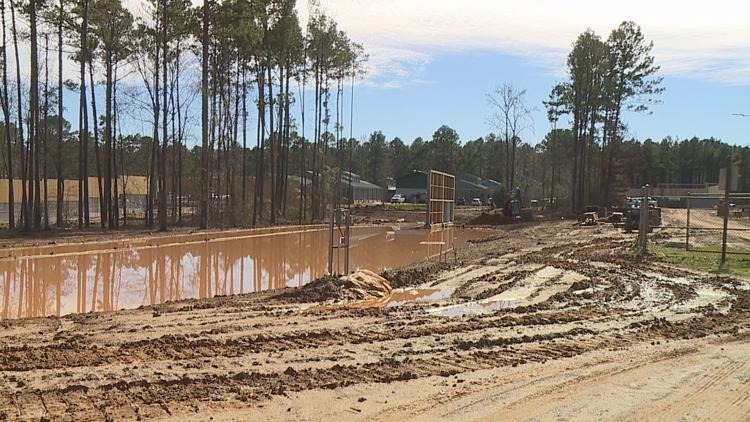 An anonymous donor gave $2 million, the second largest gift in Chimp Haven's history. So far,  they've reached 75 percent of their fundraising goal.
"Donations are wonderful," said Fultz. "We would love to invite the public to come out and visit us on March 16 for our first Chimpanzee Discovery Day."
Chimp Haven is only open to the public four days a year. That access is through the Discovery Day events held in the spring and fall months. The remaining three dates for 2019 will be held on April 13, October 19 and November 16.
"During our Chimpanzee Discovery Days, we will have staff on hand to answer people's questions and tell them about the different, wonderful personalities of their individual characteristics," said Fultz.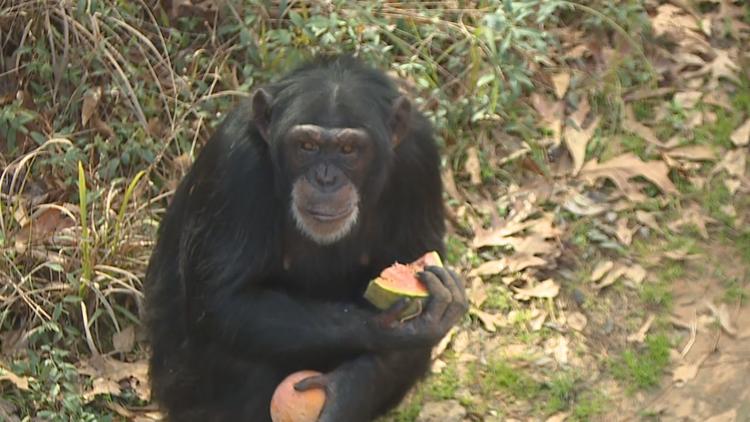 Once the expansion project is complete, Chimp Haven will have new indoor bedroom spaces including a 10,000 square-foot building that allows the chimps to move around fairly easily.
"We are creating expansive new habitats for the chimpanzees as well as veterinary suites," said Fultz.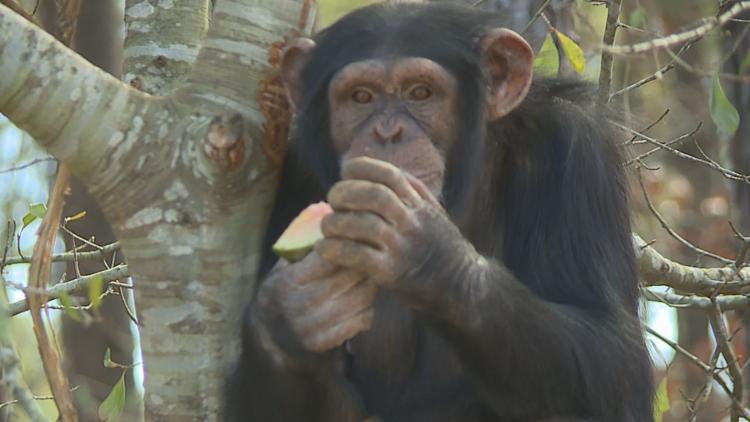 Chimps are found in 21 countries across Africa and they are among the most endangered species.  
"They are losing habitat," said Fultz. "Another reason they can't go back is that they have been used in biomedical research. they have been captive for a long time. They wouldn't really know how to take care of themselves in the wild."
In the wild they, these chimps may have a chance of living up to 40-years-old, but Chimp Haven's unique structure allows them to live up to 60. 
For more information on the fundraising campaign, click here.