SHREVEPORT, La. - It was one of the saddest stories of the 2008 football season. A high school football player at Byrd High School was paralyzed from the neck down during practice.
But that didn't keep Norman Taylor from smiling and the community from helping. Two days after his 15th birthday, Norman Taylor's life took an unexpected turn.
"After the impact, I was scared. You can't feel or move so, it's pretty scary," said Taylor.
The football player, the boy with the big smile, would never walk again. He took a hit during a football practice at Byrd High School, losing his ability to move his arms and legs.
"I guess it was whiplash and I got the worst of that impact. That's when I ended up shattering my C-4, C-5 and broke my C-6," recalled Taylor.
People called him a hero and organized fundraisers to help with the costs of his severe neck and back injury. The community's help has been non-stop.
Just a few months ago, Dr. Christopher Shelby performed a laser vision correction procedure on Taylor called PRK. He did it free of charge. Taylor was the surprised with the doctor's generosity.
"I don't know. I'm still learning that he's a big teddy bear. I never knew that," said Taylor. 
Taylor's immobility caused obvious struggles in his life. Even the simple task of putting on his glasses required someone to help him.
That's why as soon as Taylor left Shelby's office after his initial consultation, the doctor knew something had to be done.
"Based on his handicap, we figured PRK was the best option," explained Shelby. 
PRK surgery predates LASIK. Though similar, the first steps of the process are different. But the end result is the cornea is reshaped so vision is improved.
Taylor no longer needs glasses or a helping hand.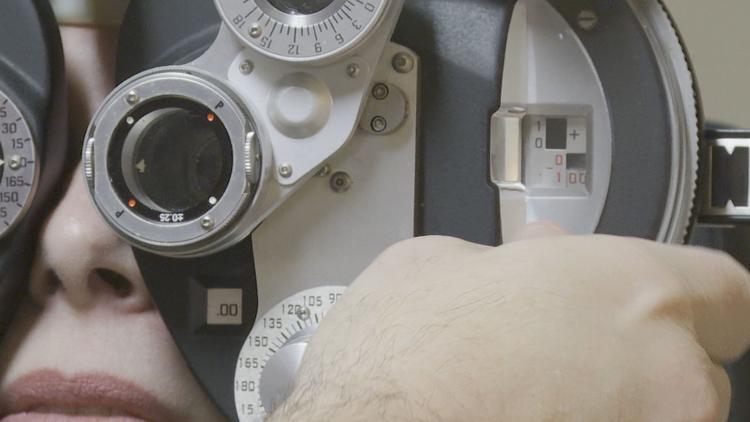 "It's the father in me. I have children and they play sports and all i could think about for 24 hours was his mother, his father and what they had to go through when it first happened and the helplessness. This is something I can give to Norman that nobody can take away," said Shelby.
At the end of the day Norman Taylor thanks his mom. She's always believed in good Karma.
"She always taught us to do right by people so it's coming full circle now," Taylor said. 
He is now 26 years old and on his way to becoming a high school teacher. However, his main goal is to be a high school principal so he can change students' lives.
This is his way of paying it forward to the community who always stood by his side.