BELCHER, La. - Northwest Louisiana is known for having a large agriculture community. Many of those farmers use an herbicide or weed killer called Roundup. But in the last two years Roundup has faced serious backlash.
More than 42,700 plaintiff's claim Roundup caused a type of cancer called Non-Hodgkin lymphoma. But many farmers believe those claims are false and worry about the future of farming if Roundup is forced to go away.
"Roundup is one of our staple pesticides that we use more than anything else," farmer Ryan Kirby said. "I use more gallons of Roundup than I do any other pesticide. It is very important to the way we grow crops and the efficiency we are able to grow crops with."
Bayer AG, the company that bought Roundup maker Monsanto, has been hit with hundreds of millions in jury awards after plaintiffs claimed Roundup caused their cancer. Even more alarming, the juries found Roundup didn't just cause cancer, but that Monsanto knew the risks and hid the information from consumers. Bayer AG is now reportedly considering settling class action for billions of dollars.
"It is heartbreaking," Greenwald Law Firm attorney Joseph Greenwald said. "You see these men and ladies come in. They are hurting and in a lot of pain."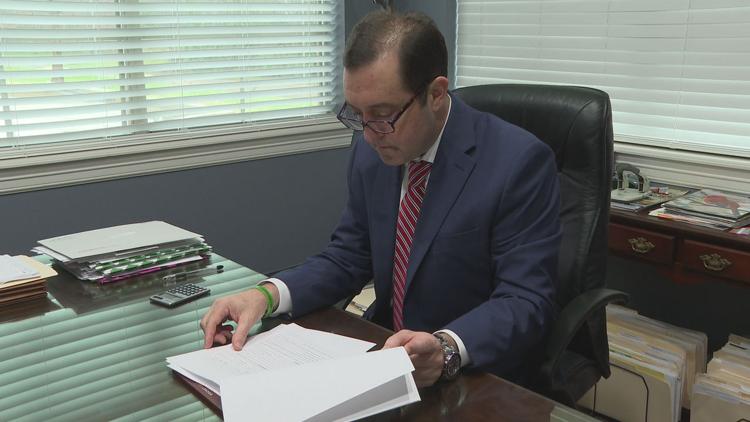 Since Roundup began making headlines, Greenwald has been fielding calls almost daily from people believing Roundup may have caused them or their relatives to get cancer. He is currently working on two dozen cases from Mississippi, Louisiana, Arkansas, Texas and even California.
"It is looking like at some point Bayer AG is going to have to make the decision to either settle these or try them all," he said. "Right now, they are 0-3 in their lawsuits so economically can you (they) withstand that kind of a beating forever? Most people would say, no."
But can they? According to an article in the New York Times, glyphosate is the most widely used agricultural chemical in history and farmers will continue using Roundup especially as the population and demand for food is on the rise.
According to Sustainablepulse.com, 20 countries have now banned or restricted the use of glyphosate-based herbicides.
Despite these claims, many farmers in Northwest Louisiana believe the claims are simply not true.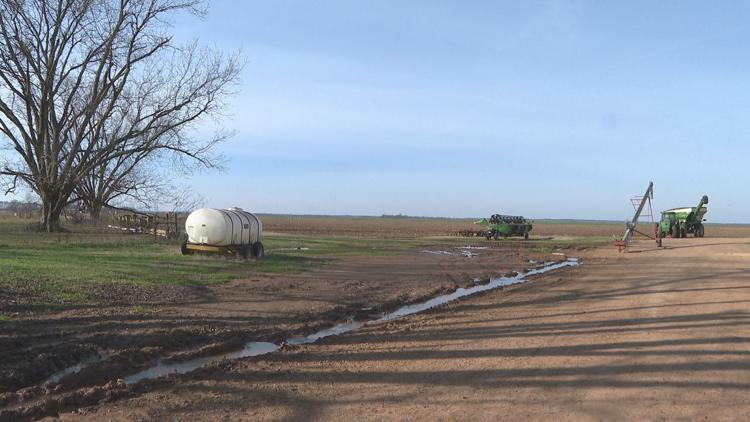 "We are the ones who use it," Kirby said. "We are not scared of it. It has been out for 40 years. It was first introduced in 1974 and you don't see farmers dying from it any more than other industries in the United States."
Farmers swear by Roundup as an efficient way of farming. Without Roundup they say they would have to use more herbicides to kill the wide spectrum of weeds Roundup kills. That can also mean having to do things the old way by tilling and plowing fields which can cause even greater issues like erosion.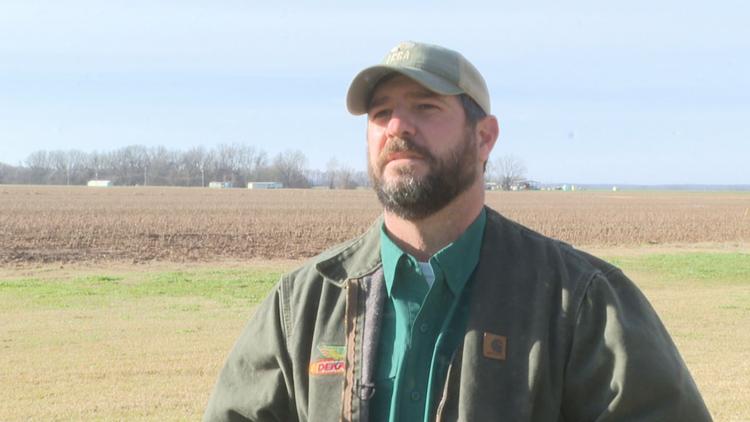 "When you have erosion then you have the sediments being dumped into the water bodies," Kirby said. "The sediments have the fertilizers and herbicides attached to them. They get into the water bodies and flow into the Gulf of Mexico."
In 2019, the EPA reaffirmed prior guidance saying that glyphosate is not a carcinogen or risk to public health when used properly. However, the Trump administration has rolled back 95 federal protections the EPA once had to follow.
Attorneys like Greenwald are convinced Roundup caused their clients to get sick and says the company will, "Pay for it."