DALLAS, Texas - The Dallas Cowboys Cheerleaders. Women from around the world come to audition.
The cheerleading team is recognized worldwide as a true piece of Americana. Kelly Brice from Bossier City is among those who hope to make the cut.
"If I were to have the honor of becoming a DCC this year that would be the absolute dream," Brice said.
For 47 years, DCC has entertained fans coast to coast as well as abroad. Their motto: "Often imitated but never equaled."
There's plenty of glitz and glamour. But before arriving on the big stage, most have no idea just what these ladies endure to earn the right to wear this iconic uniform.
"They're terrified. They're so nervous because this is their first impression in front of all of the judges that will kind of decide their fate within the next couple of weeks," said Jennifer Amburn, one of a few to wear the uniform.
They made it through the first round, where more than 200 women auditioned at AT&T stadium. The day KTBS was there was the semi-finals.
"This is a cheerleader's dream," said Ashlee Ford, who remembers performing on this stage last year.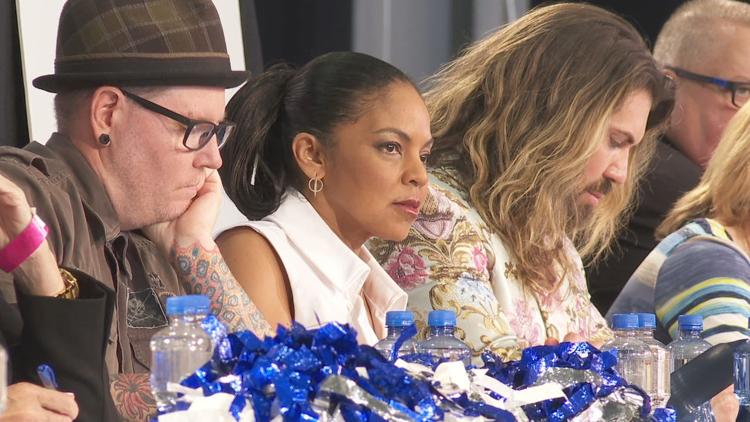 The Byrd High School graduate knew making the team wouldn't be easy. But that didn't stop her.
"Coming from Shreveport, Louisiana and not having the same opportunities or advantages, you can still do it," Ford said.
It takes a ton of confidence to even try. And, there's lots of encouragement to go around.
Now that Ford is a one-year veteran, she skips semi-finals. She'll compete against these candidates at finals, if they make it.
"There are so many beautiful women that are so powerful, strong, and confident, who are hard workers and go-getters," Ford said.
"I remember three seasons ago we had two bio-medical engineers on this squad. We currently have nurses, engineers, these are accomplished young women," said Kristi Scales, a DCC judge and sideline reporter for the Dallas Cowboys radio network.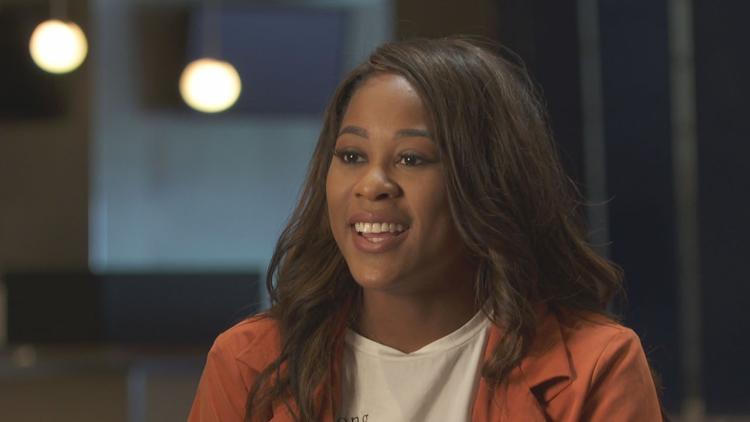 "I think that one thing that surprises a lot of people is that the audition process involves a written test as well as a panel interview with judges because these young women are ambassadors of our brand and our community," said Scales, who is in her 18th year to judge cheer auditions.
Passing the written test can be tough.
"I've been studying for this exam for a while so hopefully I did good on it. But I think that it's great that they're looking for beauty and brains and talent," said Kelly Brice, who is auditioning for the second time. "So this year I came back hopefully stronger."
About 45 of these DCC hopefuls will be invited to training camp, only 36 make the final cut.
But the #MeToo movement and lawsuits over issues like how much they get paid and even criticism over cheerleader uniforms has created some negative attention.
"And I think people need to understand more the performances they do and how talented they are rather than say oh they're just out there shaking their butts," said Mickey Spagnola, a sportswriter and DCC judge. "To me cheerleaders is shish-boom-bah, that's not what it's about. These girls perform."
The game changer for the cheerleaders came in 1972 after the Cowboys won the Super Bowl. That's when Cowboys General Manager Tex Schramm recognized televised football games needed entertainment value on the field and on the sideline. 
Hence, the beginning of the Dallas Cowboys Cheerleaders, making their way beyond the 50-yard line to Hollywood.
"It's so much more than just a kick line and that's what this year has provided for me it's showing that outside of the dance aspect we have a platform," Ford said.
Appearing in TV shows like "The Love Boat" and movies, the cheerleading team would become "America's Sweethearts."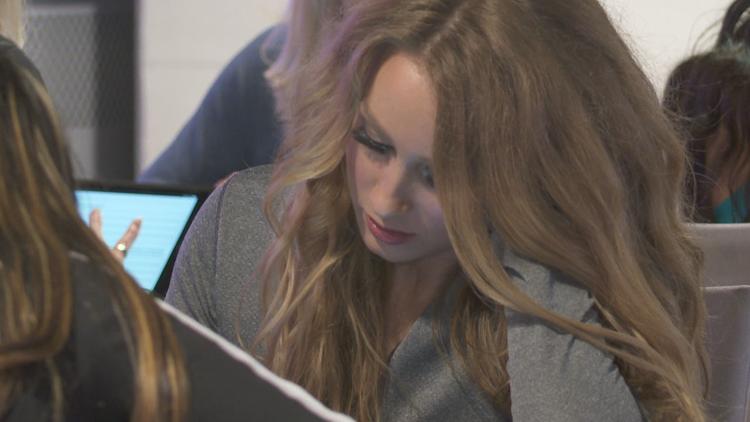 "The vast majority of the time that I spend with the Dallas Cowboys Cheerleaders is not at auditions or standing on the sideline with them on game-day. It's being with them at these events or emceeing them. Going to Fort Hood in Killeen and putting on these events for the kids there," said Scales, who often covers the cheerleaders' performances.
Of the 32 NFL teams across the country, there are six that don't have a cheerleading squad. At the same time, the Dallas Cowboys Cheerleaders continue to extend their brand.
"And I think to emphasize your point, a lot of these ladies that were DCC have gone on to be the directors of other teams cheerleading group," said Spagnola.
The team's place in history was sealed last year at Smithsonian's National Museum of American History, where the star-spangled uniform is on display. It's a legendary uniform that after almost 50 years still inspires.
Scales describes it saying, "When they put the uniform on they feel like super-heroes and it's kind of like a special power that they have to relate to the community, to represent the brand of the Dallas Cowboys."
Amid the #MeToo movement and lawsuits, the Dallas Cowboys Cheerleaders continue to thrive in a class of their own.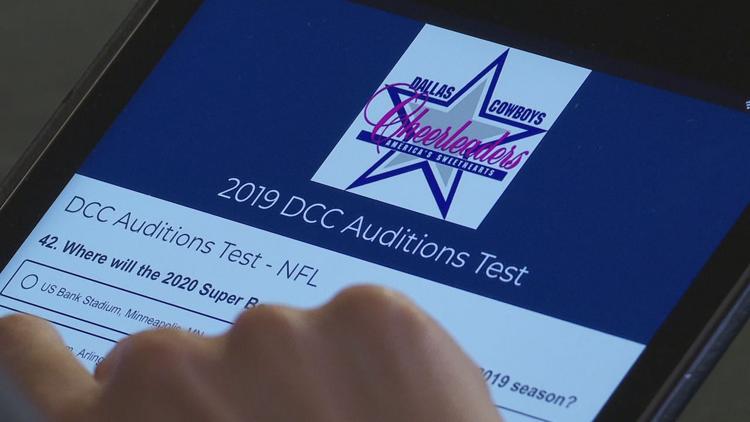 Some criticize NFL teams for parading cheerleaders on the sideline as sex symbols. But the Dallas Cowboys Cheerleaders aren't just any team - their cheerleaders are known worldwide.
Dallas Cowboys Executive Vice President Charlotte Jones Anderson and DCC Director Kelli Finglass are careful to protect the image that's taken more than four decades to build starting with rigorous auditions.  
One candidate said, "It would mean the world, this is something I've been working towards for a long time, so if my dream came true, then I'd be very happy."
But only in dancing in these boots can you fully realize the impact of being a Dallas Cowboy's Cheerleader.
KTBS anchor Brenda Teele is one of the judges, but we can't say if Ford or Brice made the team. 
The new team will be debut at the Cowboys first preseason home game on Aug. 29 against the Tampa Bay Buccaneers. The new season of "Dallas Cowboys - Making the Team" begins on Aug. 2 on CMT.